A TFS-hall comprises a strong aluminium construction covered with PVC synthetic skin. The construction combines the advantages of a lightweight structure (speed of assembly and disassembly and movability) with strength, safety and the finishing of permanent buildings. Thanks to the high roof pitch of 25° the curved side profiles, the type of fabric and its perfect tensioning high wind and snow bearing capacities are achieved.
It is a self-supporting anodised aluminium construction that rests on galvanised steel base-plates. These arches are connected in the ridge with a galvanised steel connection. All parts are connected with pins, nuts and bolts.
The standard anchoring is realised using stakes or anchorage bolts. The stability is ensured using wind bracing. The structure is subject to the most important international building standards.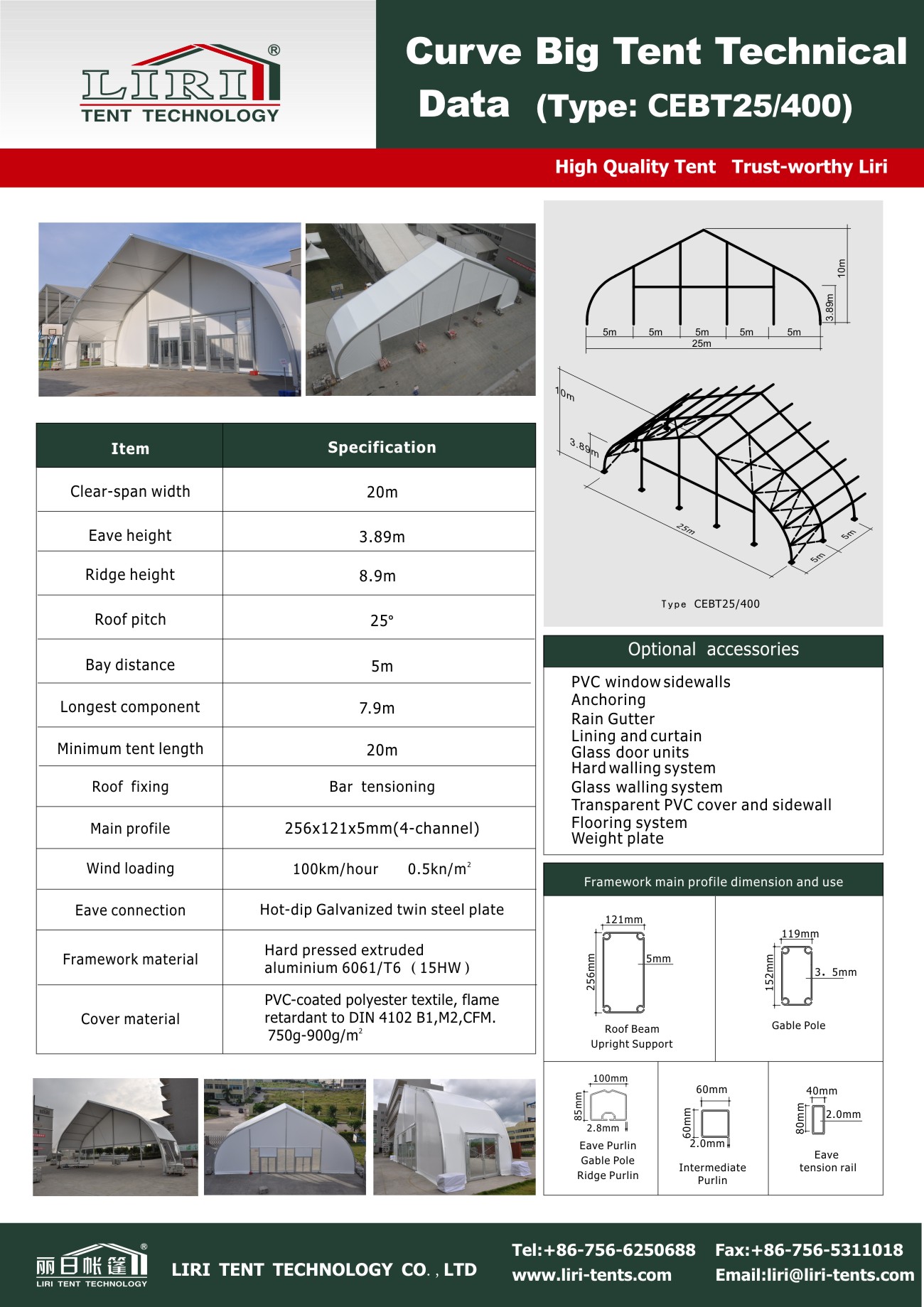 Roof and gable fabrics are made from PVC-coated polyester fabric (white translucent, white non-translucent or colour). The roof fabric slide into the keder tracks of the legs, from the bottom of the legs via the ridge and from the ridge all the way to the ground. This fabric is stretched in two directions: vertically using tension tubes and horizontally using telescopic purlins.
Flame retardant according to the French standard M2, German standard DIN 4102 B1. The fabric is UV-stabilised and treated against deterioration due to rot and mildew.
Zhuhai Liri Tent Technology Co., Ltd.
Mobile/WhatsApp: +86-135 7066 9856; Skype: tent72
E-mail: tent72@liri-tents.com