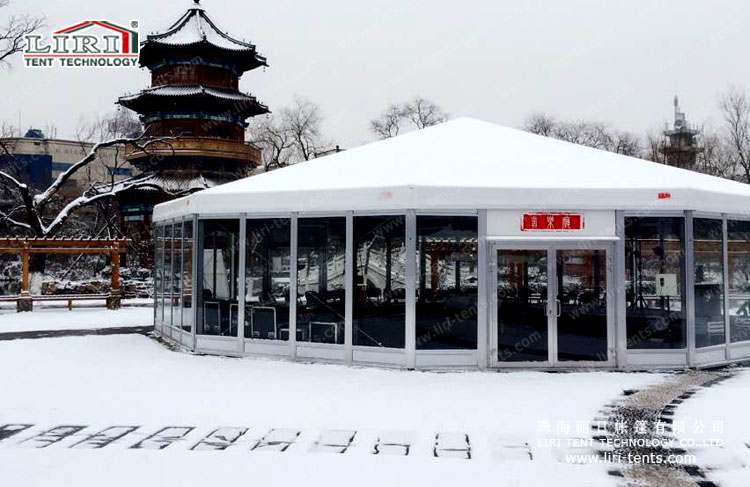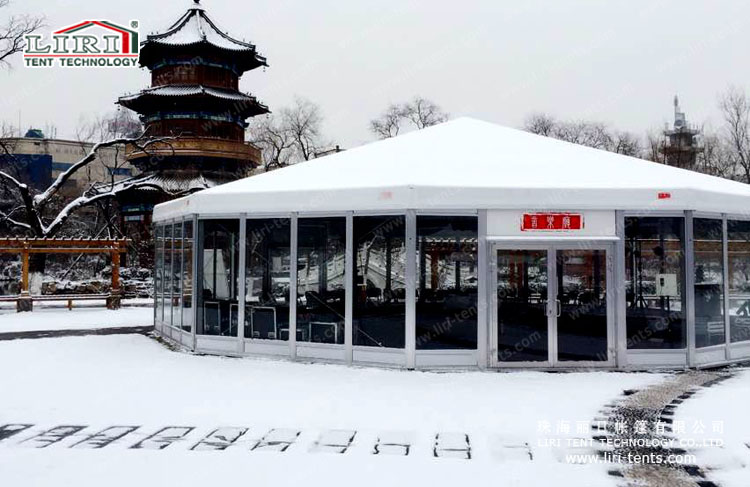 Snow Peak Tent Canopy With Glass Wall System from LIRI TENT share with you. The wedding parties can be used for coffee shops or any other applications.
The clear-span width of our tents is from 3M-80M with unlimited length, made by hard pressed extruded anodized aluminum alloy frame and fire retardant and waterproof PVC. A full range of accessories such as clear window walls, solid walls, tempered glass walls, glass doors, decoration lining, curtains, and flooring systems are available.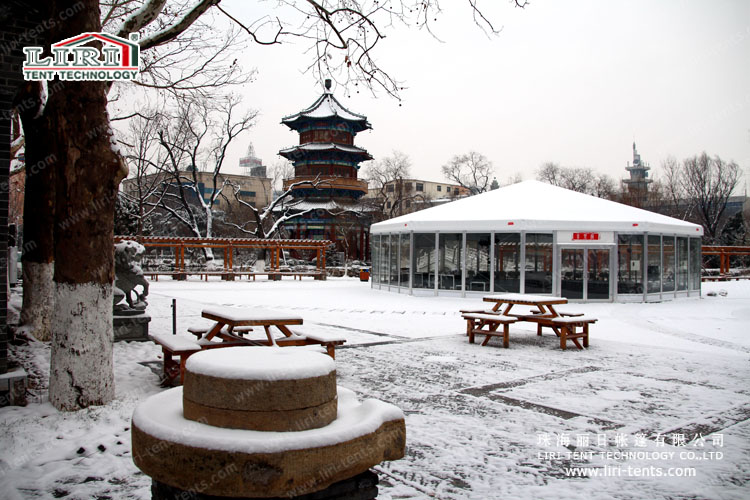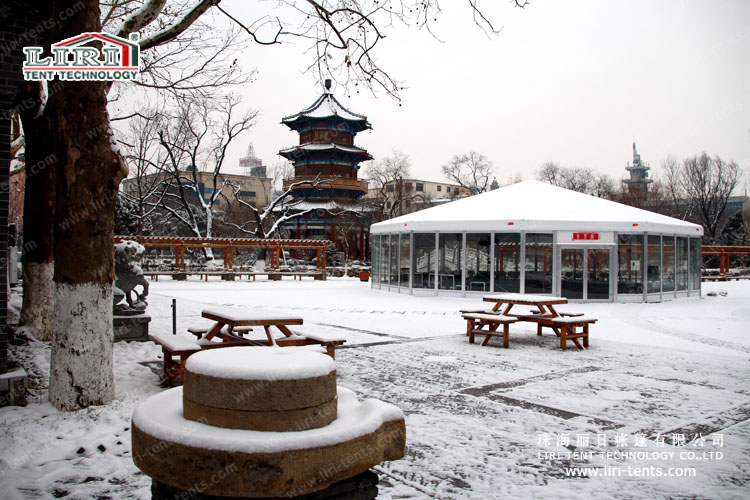 Optional Accessories
wooden floor, glass door, glass wall, glass window, ABS hard wall, steel sandwich wall, ground anchors, anchor puller, weight plate, sidewalls with PVC-clear window, rain gutters, decoration ceilings, and inside curtain, ramp, transport rack.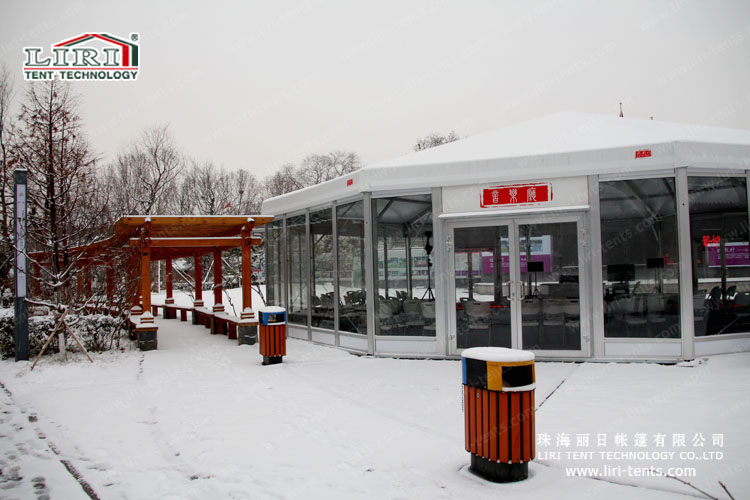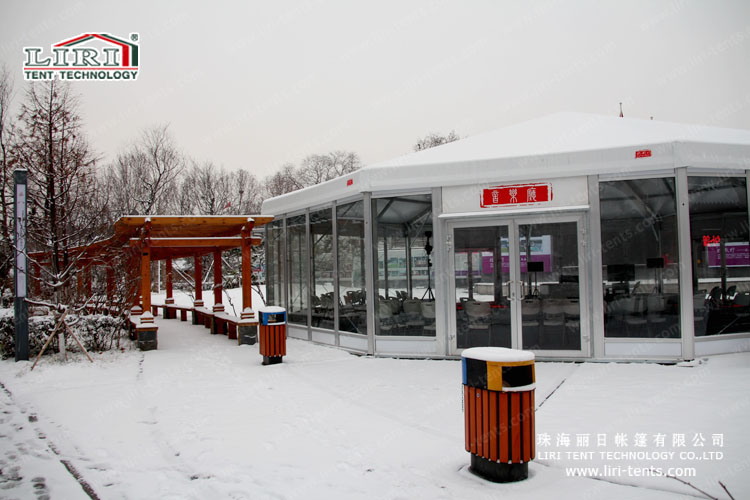 we have different sizes of tents for you, so you just tell us the requirement you need, then we can offer the best one.
Direct: +86-756-6320926          Mobile/whatsapp: +86-18818651021
E-mail: tent67@liri-tents.com    Skype: tent67