Polygonal tent top beam is a plurality of aluminum alloy beams connected together by the combination of the polygon.
Polygon tent
design concept advanced, solid structure.
The net span of the polygonal tent series is 10m, 12m, 15m, 18m, 20m, 25m, even 30m, 40m, 50m, and 60m, and the side height of the tent is 40m, 50m, and 60m.
Length with 5m spacing, length can be indefinitely extended, growth or reduction with 5m spacing.
Tent support using enhanced 6061/T6 aluminum alloy profile, surface anodized treatment.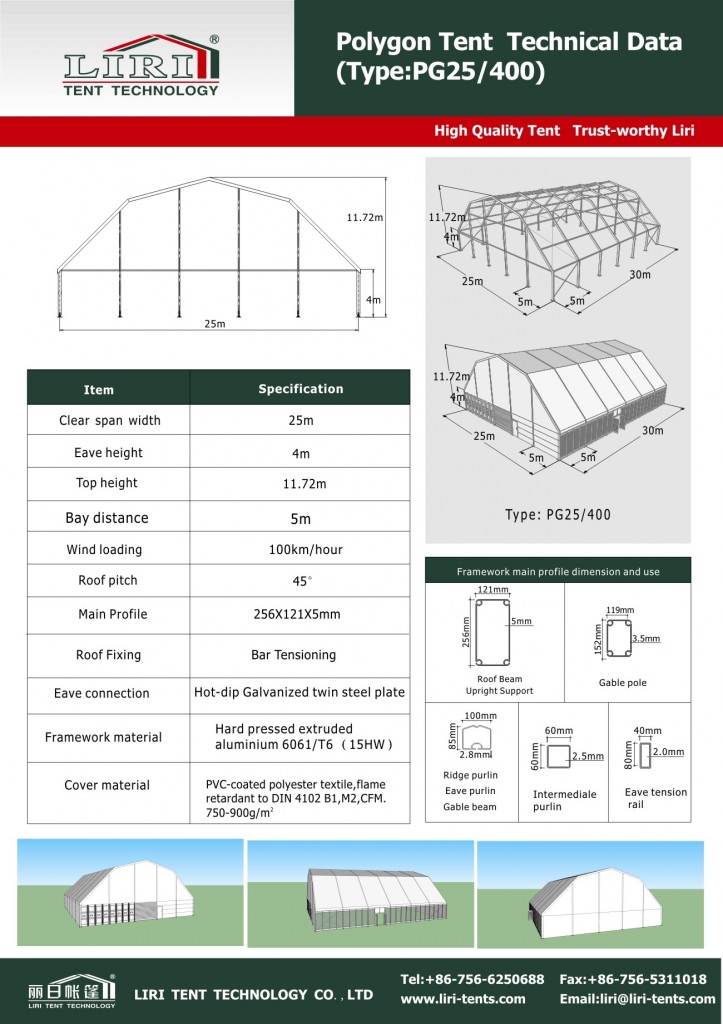 Waterproof, UV resistant, flame retardant, the self-cleaning ability is the basic ability of double PVC coated polyester, LIRI tent fabric in accordance with the European industrial M2 standard.
Optional accessories: transparent window, anchor, weighing board, glass wall system, ABS hard wall system, curtain door, human door, air conditioner, lining, curtain, etc.
The tent can wind resistance 100km-120km/h, suitable for large concerts, storage, large exhibition, large party, etc.