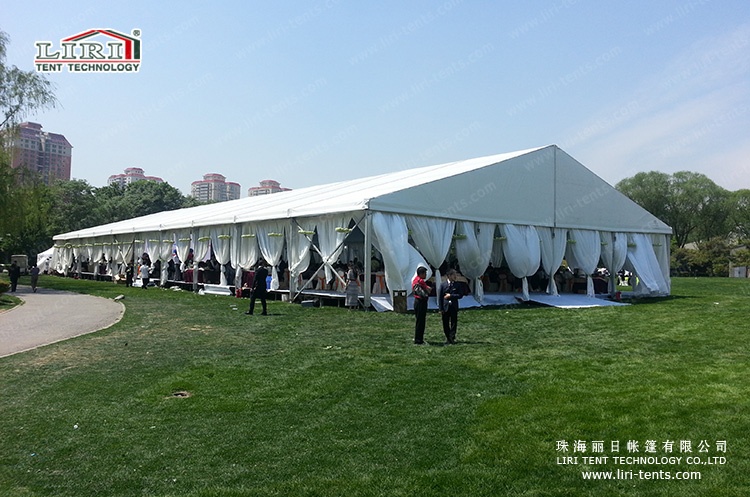 How to find a suitable size big outdoor event marquee for your events? How to make your guests feel comfortable during the wonderful events? Here are some suggestions from the LIRI team.
Calculating the Size of Marquee
For outdoor events with round tables and banquet chairs, it is about 1-1.2 sqm for each person. For example, for 350 guests' wedding events, a marquee tent size of 15x25m is recommended. Meanwhile, the same size tent 15x25m marquee tent also can be accommodated for 600 seater conference or church programs. There are thousands of marquee tents from Liri Tent Vendor and we can customize the right size tent solution for every of your occasion.
Besides, if you want to make your outdoor event something different from common tents, we have a special design tent-like dome top, Marcum top, curve, etc. The rooftop can be clear PVC, which is heavy-duty, waterproof, and fire retardant.
For more details about the outdoor event marquee, please feel free to contact us. And we can provide you with the most professional suggestions and best solutions.