Different Combinations Of Pagoda Tents With Aluminum Doors And Windows
We offer different spans and types of clear span event tents, they can meet the requirements of different venues and number of people. This 5x10m pagoda tents use aluminum doors and glass walls to meet the requirements of merchants for temporary tent procurement. It consists of two pagoda tents for meeting rooms. A white tarp covers the entire body of the tent, and the floor is covered with a faux wood-style floor.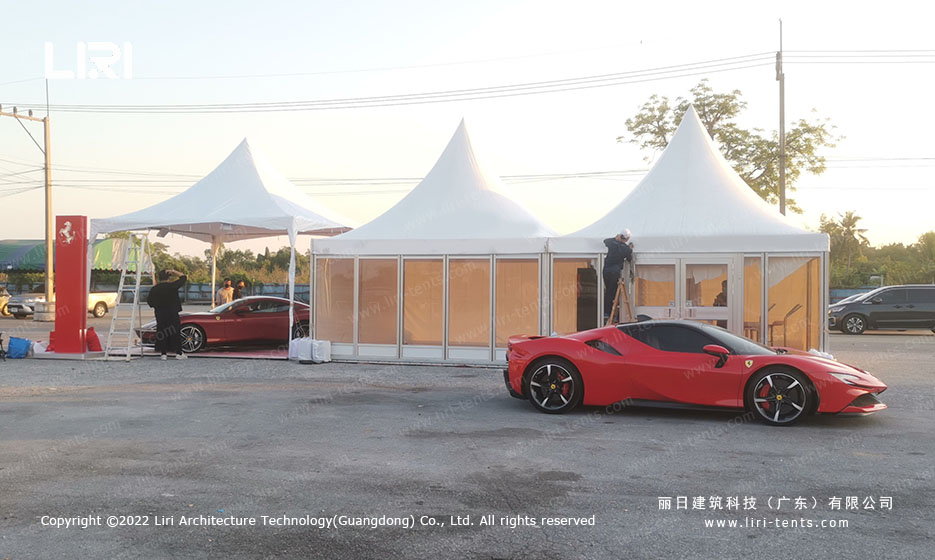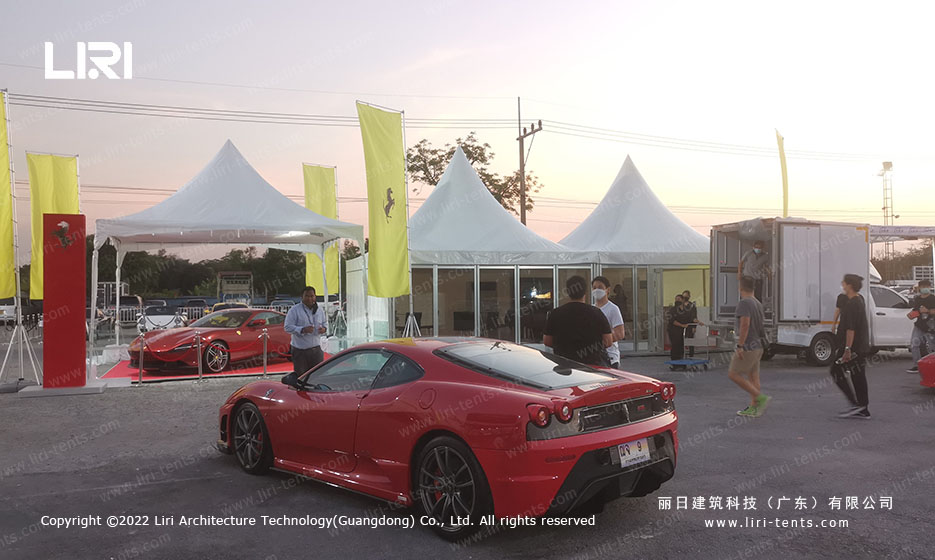 Pagoda Tents For Any Type Of Marketing Event
No matter if you are preparing a marketing booth or planning a venue for a city carnival, the flexible Pagoda Tent would be a good choice. It is versatile in terms of size, shape, and combination of formats. It is fully adaptable to the terrain and event planning requirements.
If you are planning an Auto Exhibition Promotion to showcase your products or services, please contact us.

Auto Exhibition Pagoda Tent Series Specifications
| | | | |
| --- | --- | --- | --- |
| Span Whidth | Eave Height | Ridge Height | Main Profile |
| 3m | 2.5m | 4.3m | 65x65x2.5mm (4 - channel) |
| 4m | 2.5m | 4.8m | 65x65x2.5mm (4 - channel) |
| 5m | 2.5m | 5.43m | 65x65x2.5mm (4 - channel) |
| 6m | 2.5m | 5.92m | 65x65x2.5mm (4 - channel) |