As we all know, span tents are multi-functional and also at a very competitive price. Therefore, people will prefer using the semi-permanent clear span tent structure for the warehouse.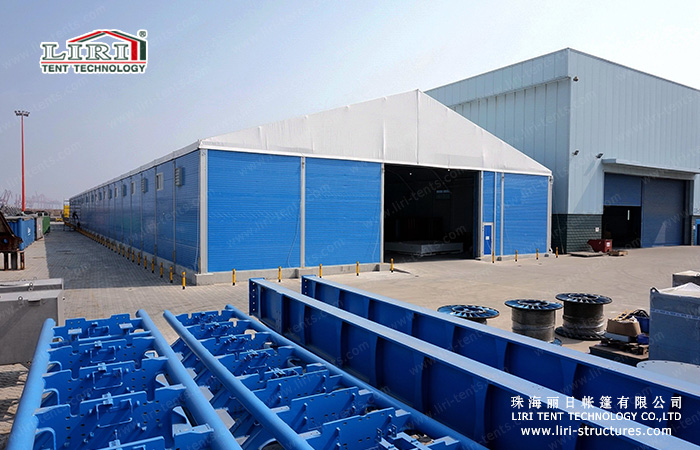 Liri Warehouse tent series are designed in accordance with the International Building Code. It satisfied the need for semi-permanent uses by strengthening the framework of the whole widths available from 5m to 30m. For the tent, it can fix with aluminum sandwich panel walling choices, an inflatable roof system, manual /auto rolling doors, and an enhanced model with a wind load of 120 km/h.  For the safety of the products, you can fix them with the sandwich panels, without this problem, PVC material sidewalls will be a very economical choice.
Regular warehouse tents can be owned from 20m to 100m, and special sizes and shapes can be customized. They have accessories to make your warehouse tent more comfortable to use.