A large industrial tent for the warehouse from Liri Tent is more durable. Liri warehouse tents are constructed using German technology, in line with the International Building Code. Build up in accordance with operating specifications Liri storage tents construction, can withstand at least 80KM / h wind.
The structure can choose from 3 meters to 60 meters of any span length Infinity. Tents without any load-bearing pillars inside. Here are some pictures from our buyer's show.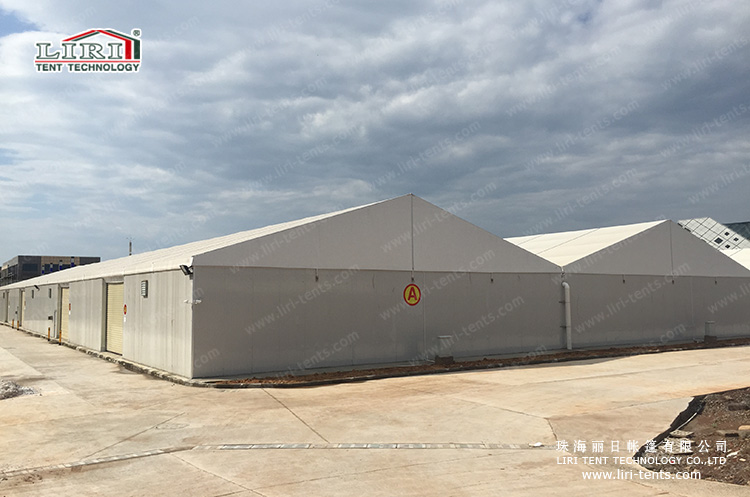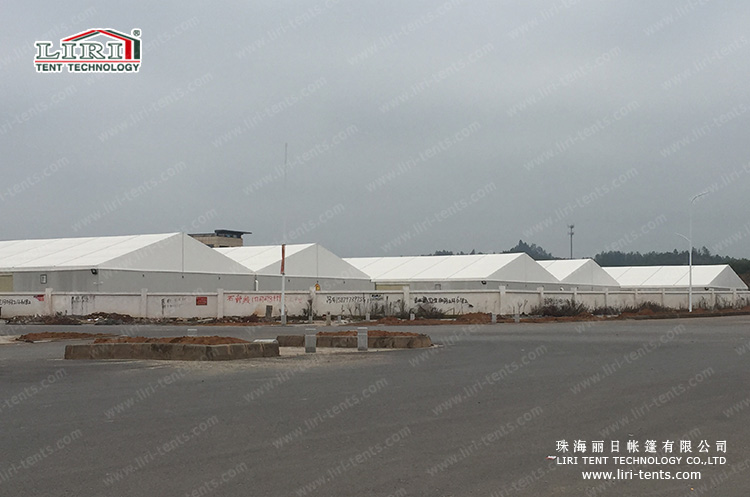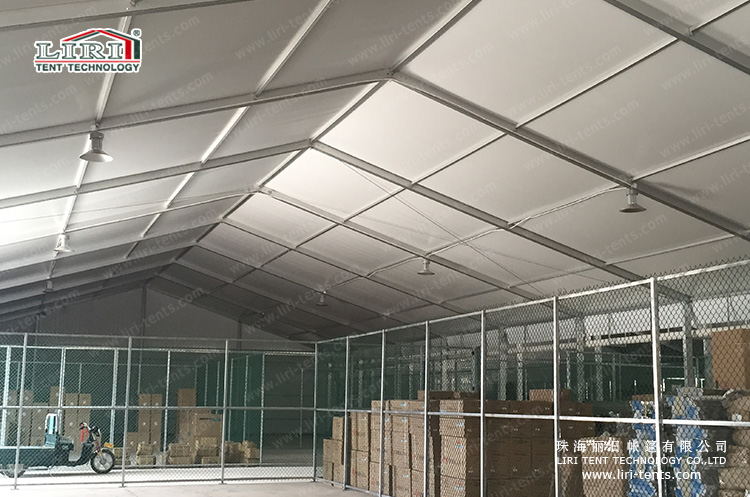 Technical Data of  Large Industrial Tent for Warehouse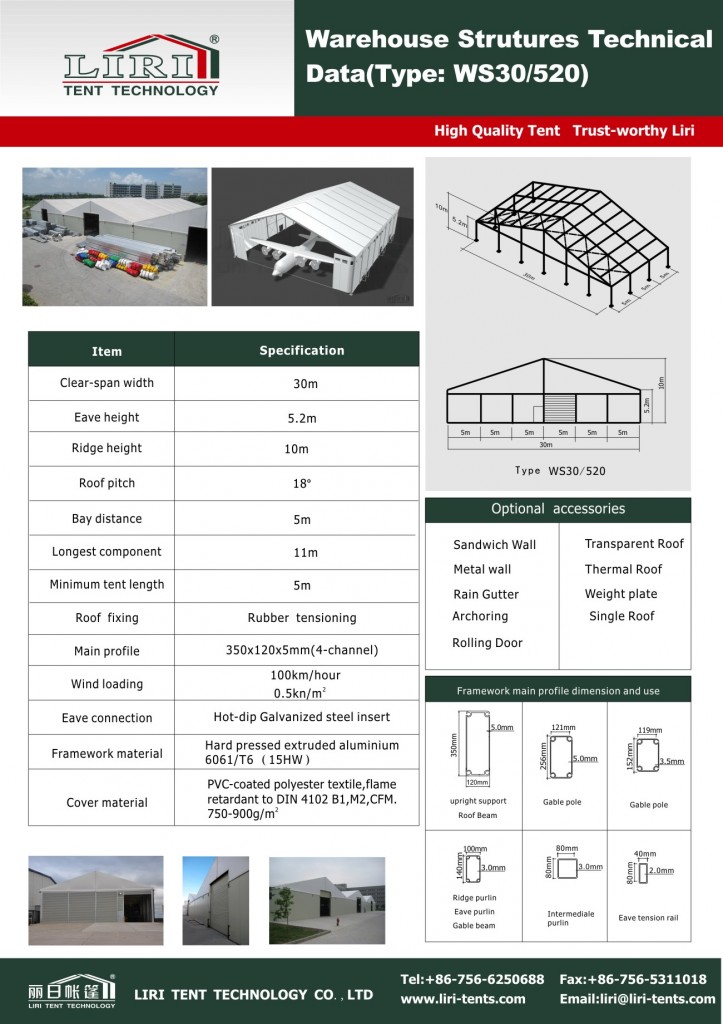 Why choose Liri Tent
Whether you need permanent industrial applications building or when the business grows, you need temporary warehousing, Zhuhai Liri Tent can provide you with the ideal solution. Our warehouse tents are for the convenience of construction enterprises short season, The venue provides a flexible distribution of flexible space, avoiding the need to increase the production of space rental, remote working, and other hidden costs.
Warehouse Tent construction does not require a permanent foundation that can be built on almost any ground —- asphalt, concrete, grass, and so on. Tents in flexibility and economy are far superior to conventional steel structures, and construction of buildings, and do not have the required land permits trouble.
Because the basic conditions require less, the cost is also low, so its maintenance is simple and inexpensive. The most critical, Liri warehouse tents modular architecture design, integrated storage tents provide a good foundation, can according to your needs for industrial applications tailored architecture.
More details of the large industrial tent for the warehouse
Frame struss: hard pressed extruded aluminium 6061/T6(15HW) which can last more than 20 years.
Fabric cover: high-quality double PVC-coated polyester textile, 100% waterproof, flame retardant to DIN4102 B1, M2, CFM, UV resistant, tear-resistant, self-cleaning ability, etc.
Connector: strong hot-dip galvanized steel.
Allowed temperature condition: -30 degree Celsius~+70 degree Celsius.
Wind load: max. 100km/h (can be reinforced)
Snow load: 75kg/sqm (snow can't stay if use big degree roof pitch design)
Easy to be assembled and dismantled, movable.
No pole inside, 100% available interior space.
4. Packaging & Delivery
Packaging Details:
outdoor tent of Aluminum frame packed in membrane film.
Hardware packed in a solid carton box.
Roof and sidewall in a professional PVC carry bag.
Delivery Detail: In 20~25 days after order.
Shipping details :
We can ship the goods by Courier, such as DHL, TNT, FedEx, UPS if the quantity is small; For the large goods, we will ship them by air or sea as you require.