2000 people event tent for a music festival from Liri Tent. The main profile size of  2000 people event tent for a music festival is 400x120x5mm.
The PVC covers use PVC-coated polyester textile and flame retardance which is based on the European standard din 4102b1, M2.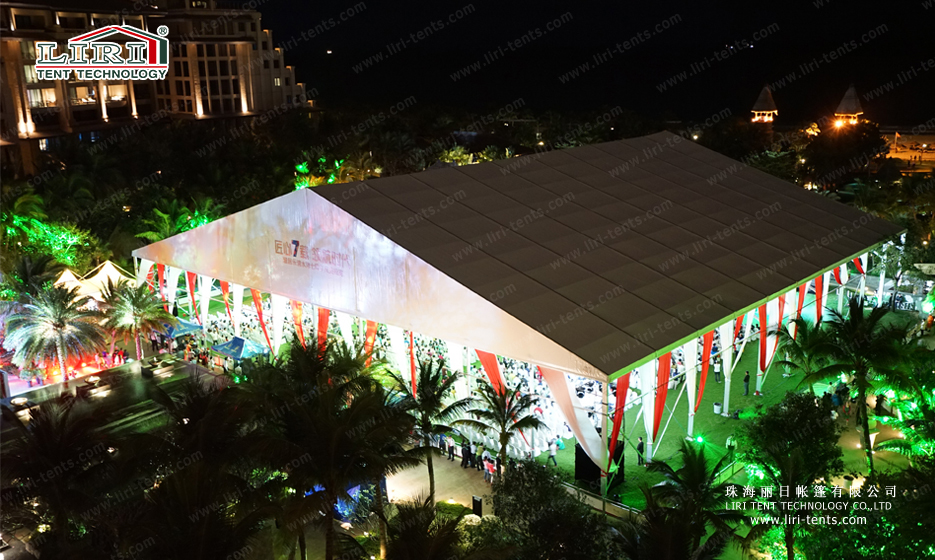 The greatest show in this Music Forum – Is boat music BBS. As the appointed 2000 people event tent for music festival supplier, Zhuhai Liri Tent Technology Co., Ltd finished a 2000 people capacity party event tent in advance, and this tent curtain is in white color and red color alternately,  which makes this Music Forum Event Tent looks bright and full of vitality.
Here are some photos of the 2000 people event tent for the music festival for your reference.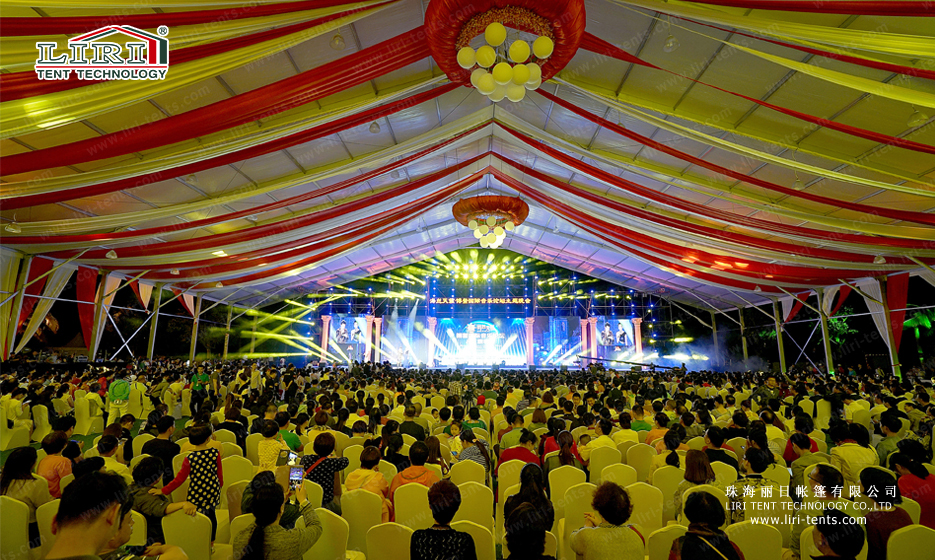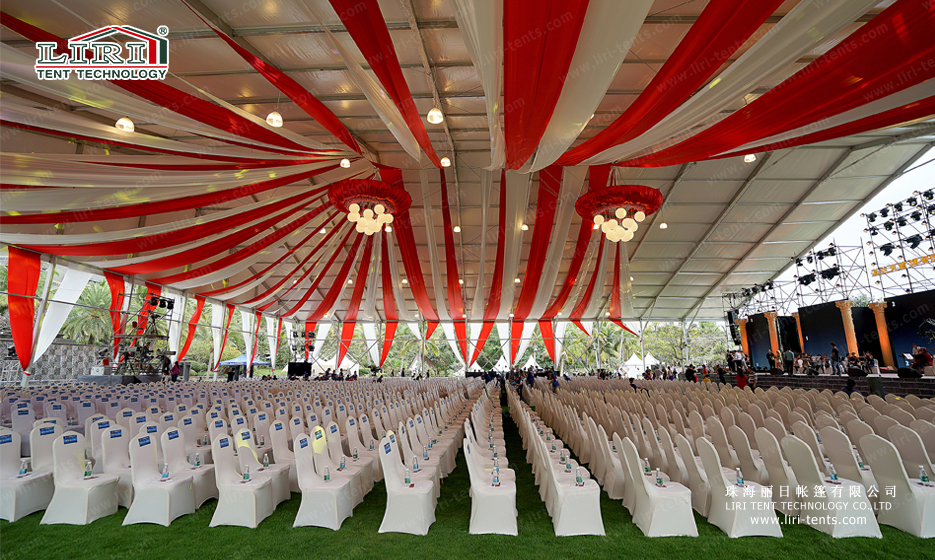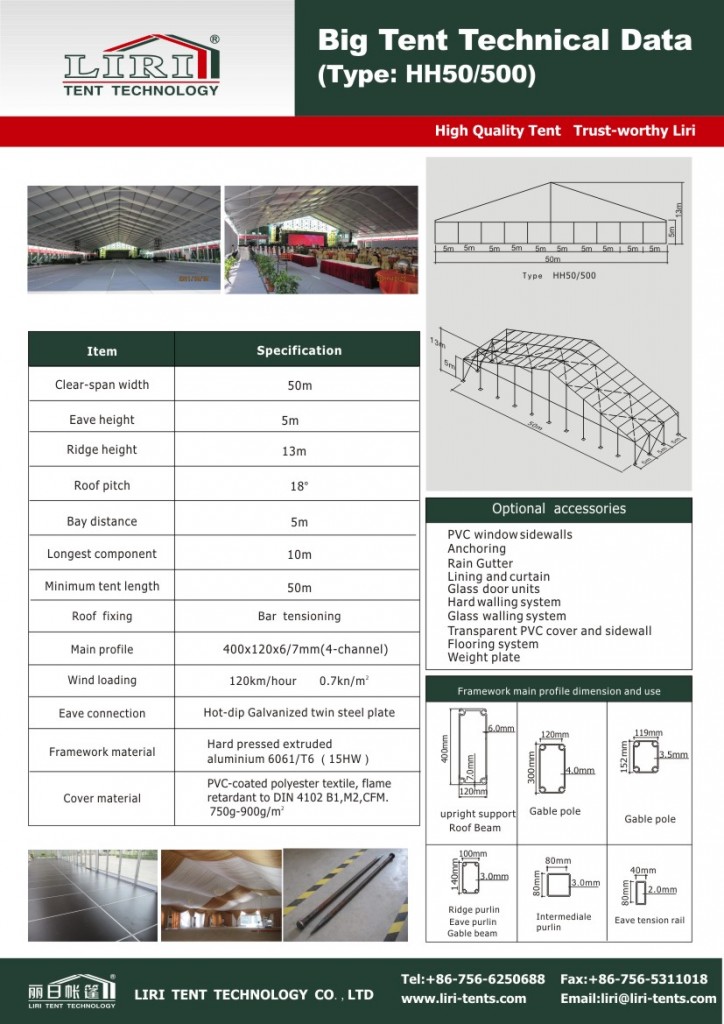 More details of  2000 people event tent
Fabric cover: high-quality double PVC-coated polyester textile, 100% waterproof, flame retardant to DIN4102 B1, M2, CFM, UV resistant, tear-resistant, self-cleaning ability, etc.
Connector: strong hot-dip galvanized steel.
Allowed temperature condition: -30 degree Celsius~+70 degree Celsius.
Wind load: max. 100km/h (can be reinforced)
Snow load: 75kg/sqm (snow can't stay if use big degree roof pitch design)
Easy to be assembled and dismantled, movable.
No pole inside, 100% available interior space.
Packaging & Delivery
1. outdoor tent of Aluminum frame packed in membrane film.
2. Hardware packed in a solid carton box.
3. Roof and sidewall in a professional PVC carry bag.
Delivery Detail: In 20~25 days after the order.