50x55m clear event tent with transparent PVC roof cover and sidewalls for music show is really popular with our customers. It can accommodate 2500 people. Aso this transparent event tent can be used for parties, exhibitions, promotion, and so on.
The clear span of our frame tent from Liri Tent can be  3 m-60m with a fully modular design, allowing them to extend to unlimited lengths in increments of 3 meters or 5 meters. And there are massive optional accessories, including a wooden flooring system, glass walls, solid ABS walls, soft PVC sidewalls with clear windows, glass doors, door canopies, rain gutters, roof linings and walls drapes, ramps, racks, etc.
Sizes for 2000 Capacity Transparent Outdoor Party Tent.
1) The clear-span width: 50m
2) The length is 50m, but it also can be 20m,25m,30m,…and more (multiple of 5)
3) Side height: 4m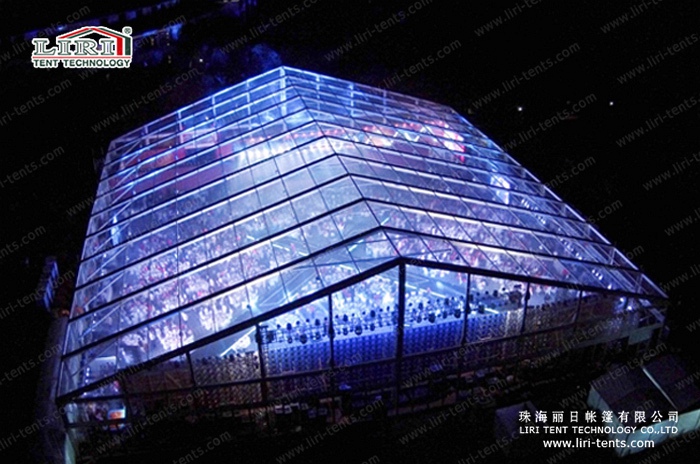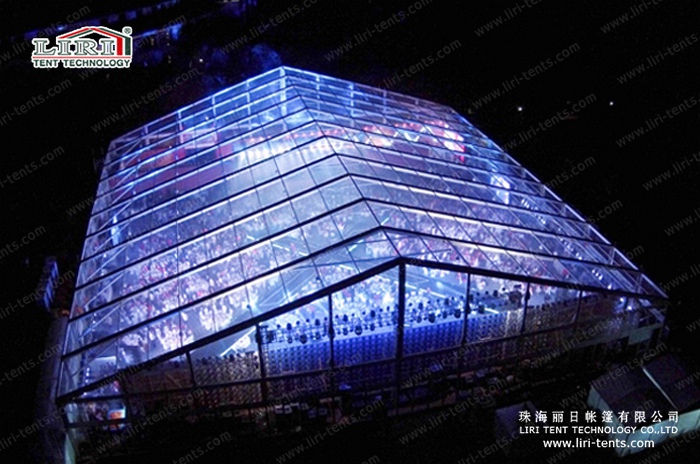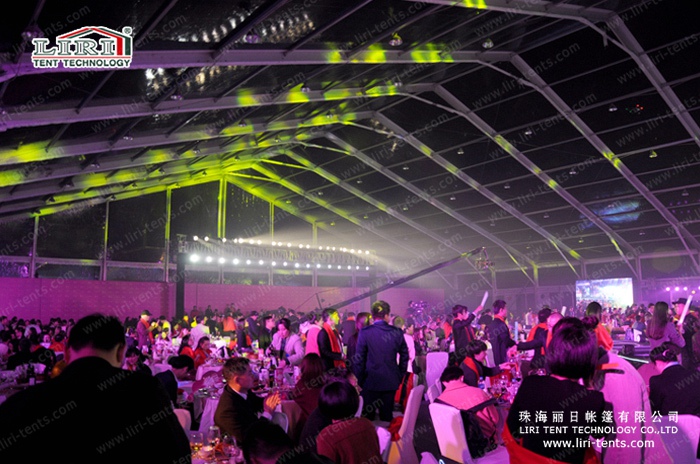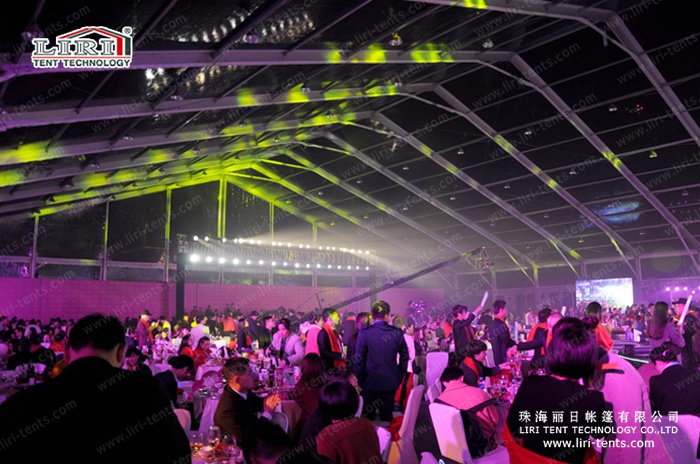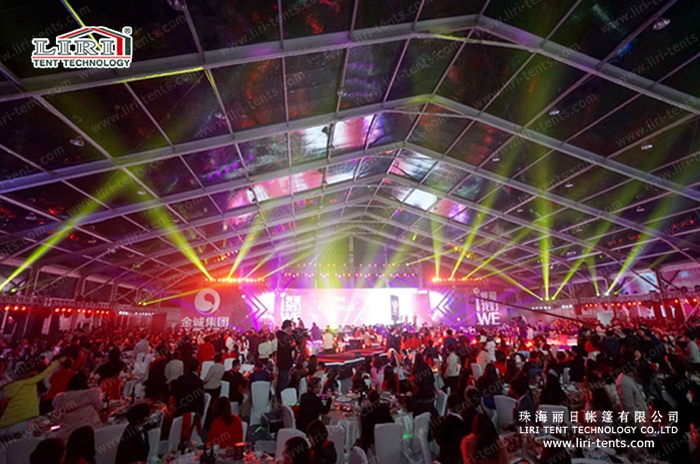 Material :
1) High reinforce aluminum alloy structure 6061/T6 which can last 10-15 years
2) Main anodized aluminum frame profile size: 350X120X5mm
3) Joints/Connectors: aluminum frame
4) Fabric cover: 850g thickness clear PVC fabric, waterproof.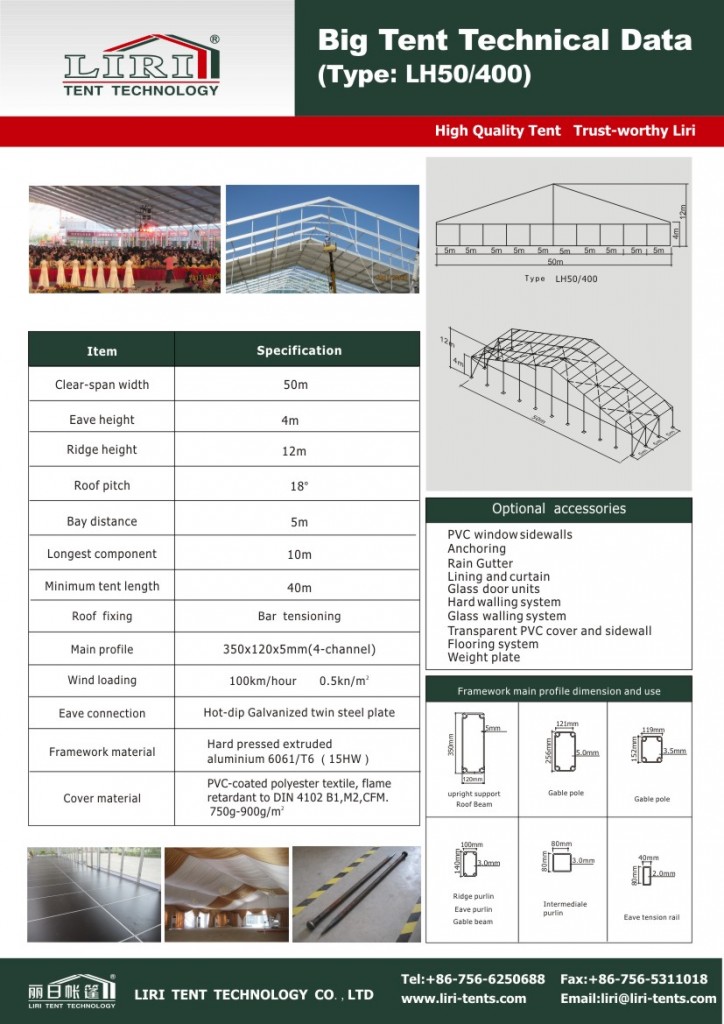 Optional accessories for your reference, and if you want to make your event tent more special and attractive, you can choose the elegant glass wall system and glass door around.