This beautiful event was held on the grass. The location was perfect for the event 15x25m tent that we custom draped and installed for this event. The style of the event was classic elegance mixed with a clear top.
Along with the curtains, we hang a lighting system on the roof beam as well as the ceremony which looked stunning with the background. The canvas and red carpet as the main interior is a very important role for the atmosphere of the wedding event marquee.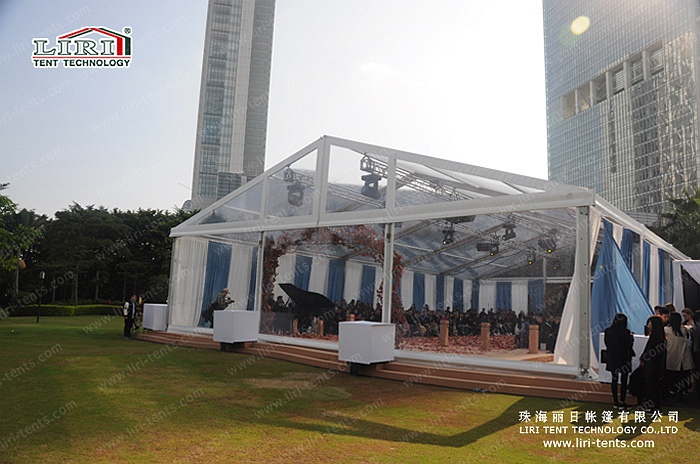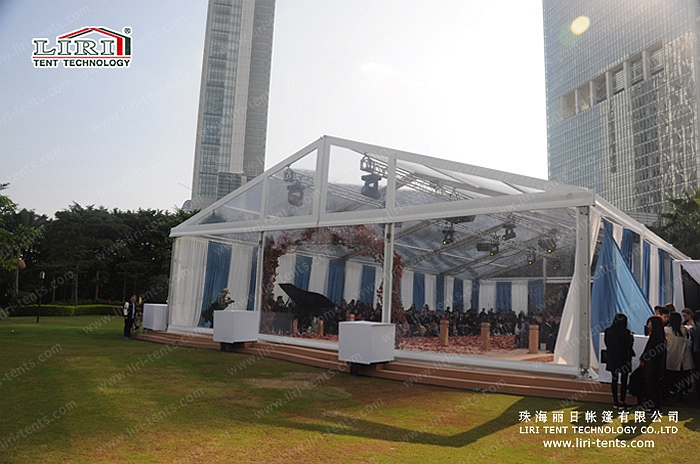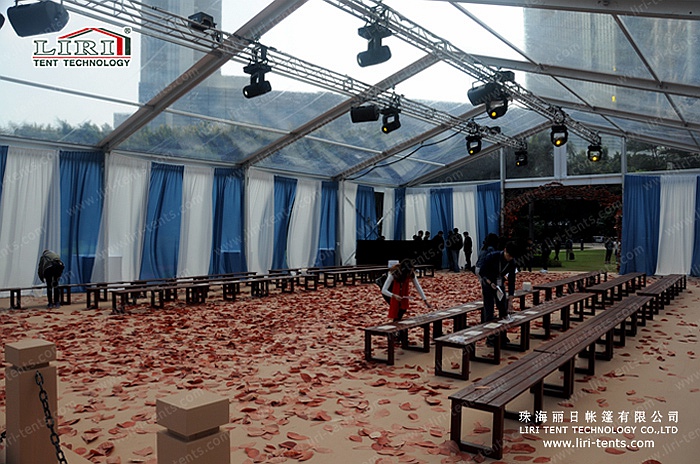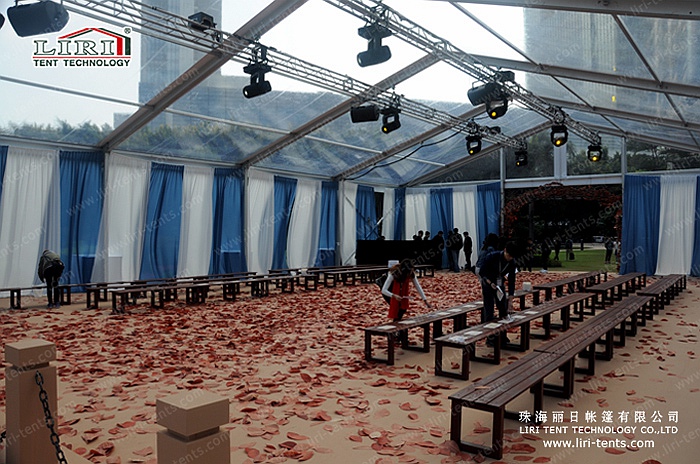 Our event marquee are available from 10 to 18 meters in width and the length can be extended by 5 m bay which is suitable for different guest capacities. What's more, different accessories are optional like lining, curtains, tables, chairs, etc.
15x25m Outdoor Event Marquee Feature
Frame struts: hard pressed extruded aluminum 6061/T6(15HW)
Fabric cover: high quality double PVC-coated polyester textile; 100% waterproof; flame retardant to DIN4102 B1, M2, CFM; UV resistant, tear-resistant, self-cleaning ability, etc
Connector: strong hot-dip galvanized steel
Allowed temperature condition: -30 degree Celsius +70 degree Celsius
Wind load: max. 100km/h
Snow load: 75kg/sqm (snow can't stay if use big degree roof pitch design)
Easy to assemble and disassemble
No pole inside, 100% available interior space