Carport Tents are available in both single wing and double wing.
A: Single Wing CarportSpan: 5.5m
Length: 5.5m (for two cars)
Length: 7.5m (for three cars)
B: Double Wing Carport
Span: 11m
Length: 5.5m (for four cars)
Length: 7.5m (for six cars)
Materials:
Frame: Q235 hot dip galvanized steel
Roof: shade net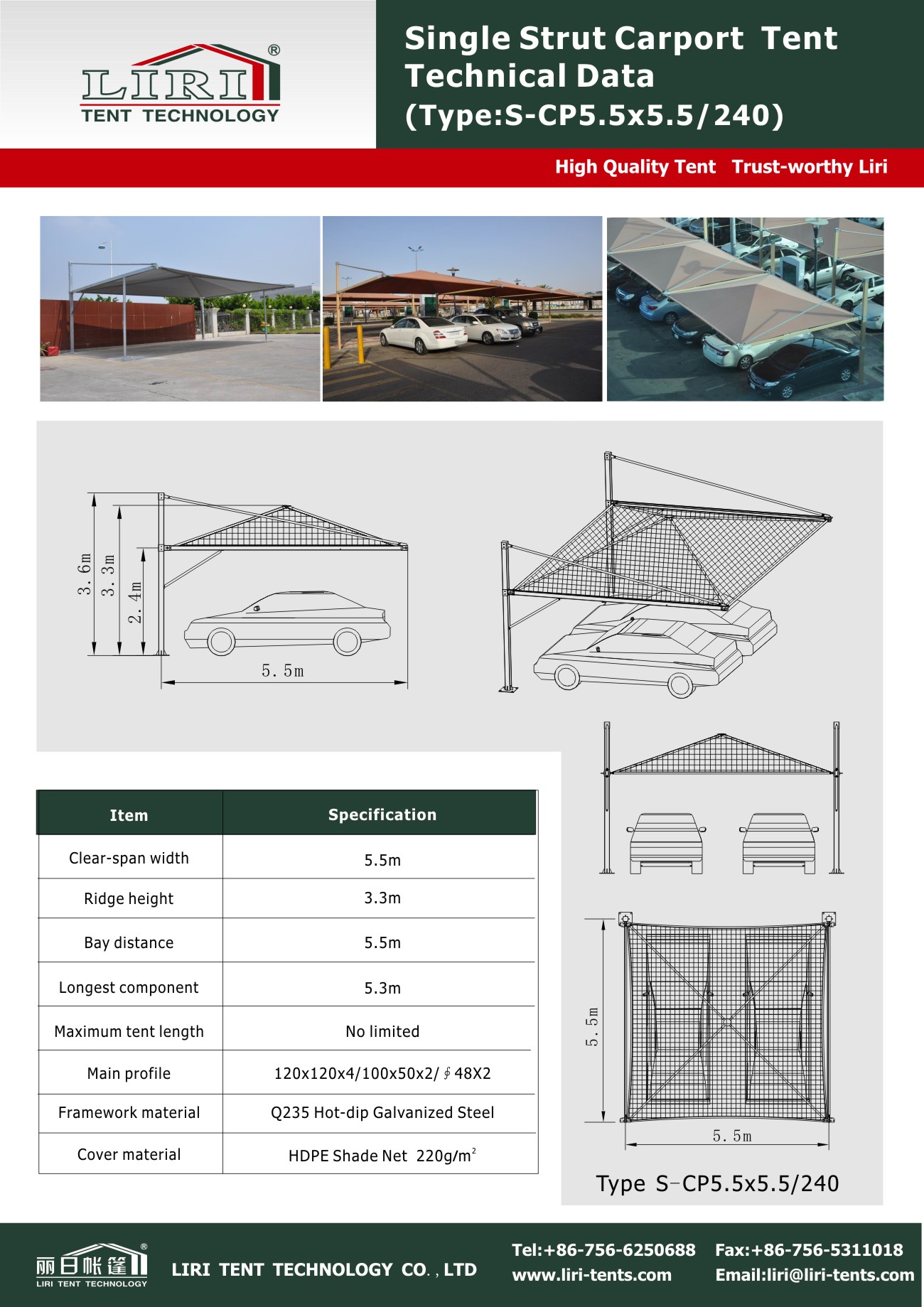 Carport Tents' Characteristics and functions:
High wind loading, great for a massive outdoor carport, can be used as a permanent or temporary place for the car(s). It is also available for family, community, or public parking.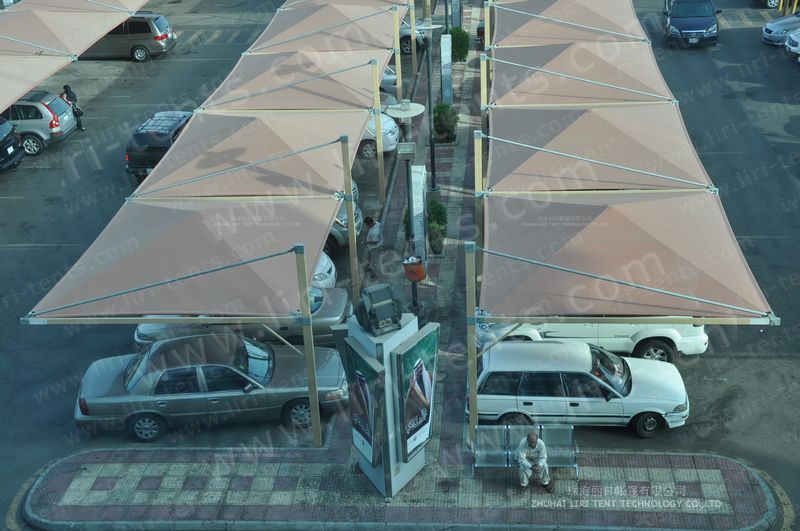 For more information please contact me,
Ms. Rainbow
E-mail: tent65@liri-tents.com
Mobile/ Whatsapp: +86 135 7066 9565
Skype: tents65