The arc event tent with huge indoor space can be widely used in stadiums, and can accommodate 500 to 1000 people or more, exhibitions, wedding parties, and so on. Like other tent shapes, the curved top tent has the features of fast installation, low cost, disassembly, and multiple uses. There are various widths available, 15m/25m/30m/40m etc.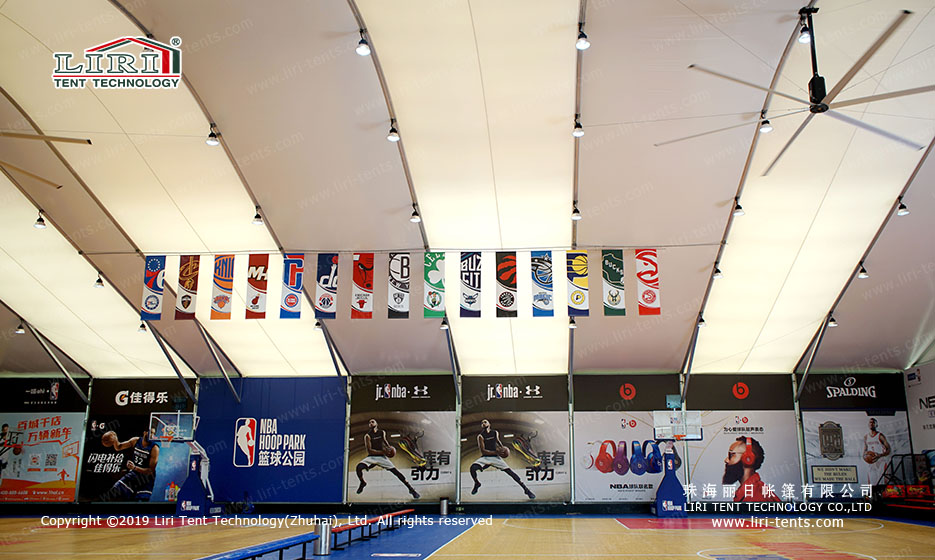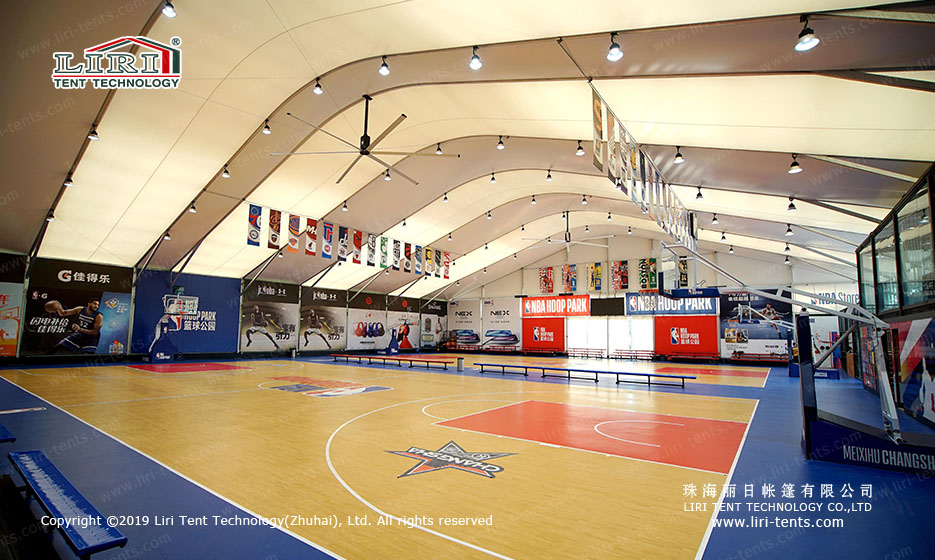 With 25 years of experience in manufacturing clear span event tent, we have built frame tents for a large number of famous sporting events such as equestrian, tennis, basketball, soccer, golf, marathon, sporting events, and many more. You can trust us completely to provide you with a complete solution for your framed event tent.
Sports Arcum Tent Features
Lightweight and easy to transport.
A sturdy structure can resist a wind speed of 80 km/h.
Flexible can be installed on any type of land.
Quiet, can block most of the outdoor noise.
Multi-functional can be used with a variety of practical equipment.
Sports Arcum Tent Size
| | | | | |
| --- | --- | --- | --- | --- |
| Span Whidth | Eave Height | Ridge Height | Bay Distance | Main Profile |
| 15m | 3.92m | 5.4m | 5m | 300x120x5mm (4 - channel) |
| 20m | 3.92m | 6.3m | 5m | 300x120x5mm (4 - channel) |
| 25m | 3.92m | 7.15m | 5m | 300x120x5mm (4 - channel) |
| 30m | 3.92m | 7.87m | 5m | 300x120x5mm (4 - channel) |
| 40m | 3.92m | 9.6m | 5m | 300x120x5mm (4 - channel) |