LIRI high-quality double-decker tents have been widely used in golf events, equestrianism master sports events for the VIP lounge, viewing balcony functional area, etc. The LIRI double-decker event tent system has succeeded not only because of its functional superiority and style: Its outstanding features master product versatility, safety, and high durability.
The size of the Double Decker series is available in spans of 10 – 20 meters, unlimited increasing by 5m in length.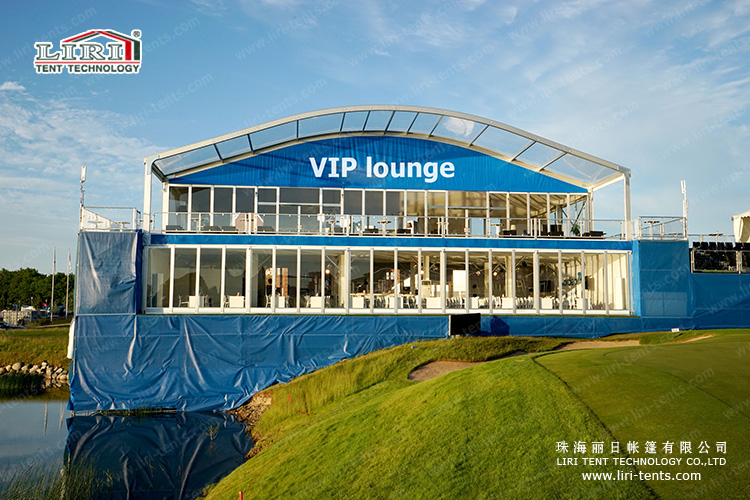 Fabric: Double PVC coated polyester fabric, 750-900g/sq. M, waterproof, UV resistance, fire retardant according to standard NFPA701, CFM & DIN4102 B1/M2.
Frame: Hard pressed extruded aluminum 6061/T6, anodized surface finishing.
Sidewalls: Temping Glass, ABS hard Walling
Connections: Hot-DIP galvanized.
Wind load: 100km/h.