Clear span tent is a quite substantial and amazing tent where gatherings, weddings, and other social get-togethers are held. These might be procured from organizations that will erect the marquee for you as it takes qualified experts to do it fittingly and securely.
Of course, the clear span tent is a good purchase option. The tents in this category are on the large side and appropriately priced. You only need to sign a contract with the tent supplier, and they will do the site planning, transportation, storage, installation, and dismantling for you for a certain fee. LIRI TENT provides the best clear-span event tents to over 120 countries all around the world.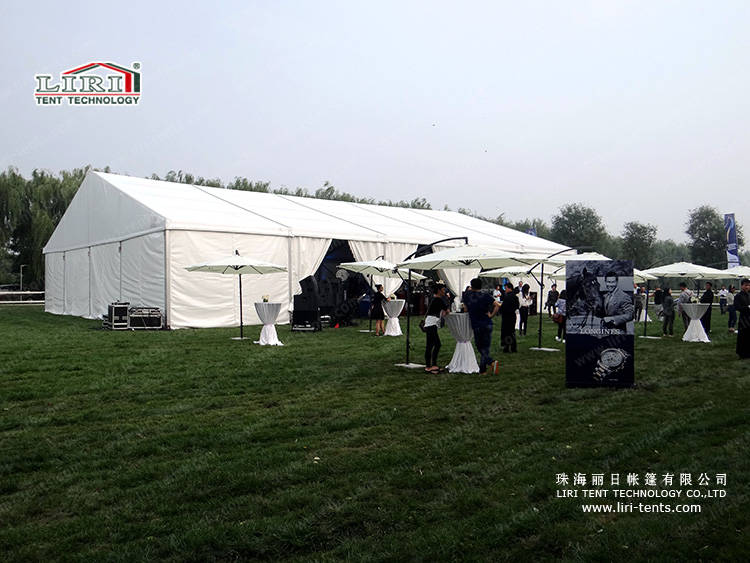 Our stylish fashionable tents are appropriate for all events; they are all white structures with no guy ropes or midpoint poles in the way.
Clear Span Tent: These are of secluded outline importance we can amass them in any bearing by 3m/5m, windows and entryways can likewise be included on any side of the tent to suit your venue. Â Common utilization incorporates, wedding gatherings, private gatherings, corporate cordiality, enclosure gatherings, move tents, balls, and festivals, the agenda goes on!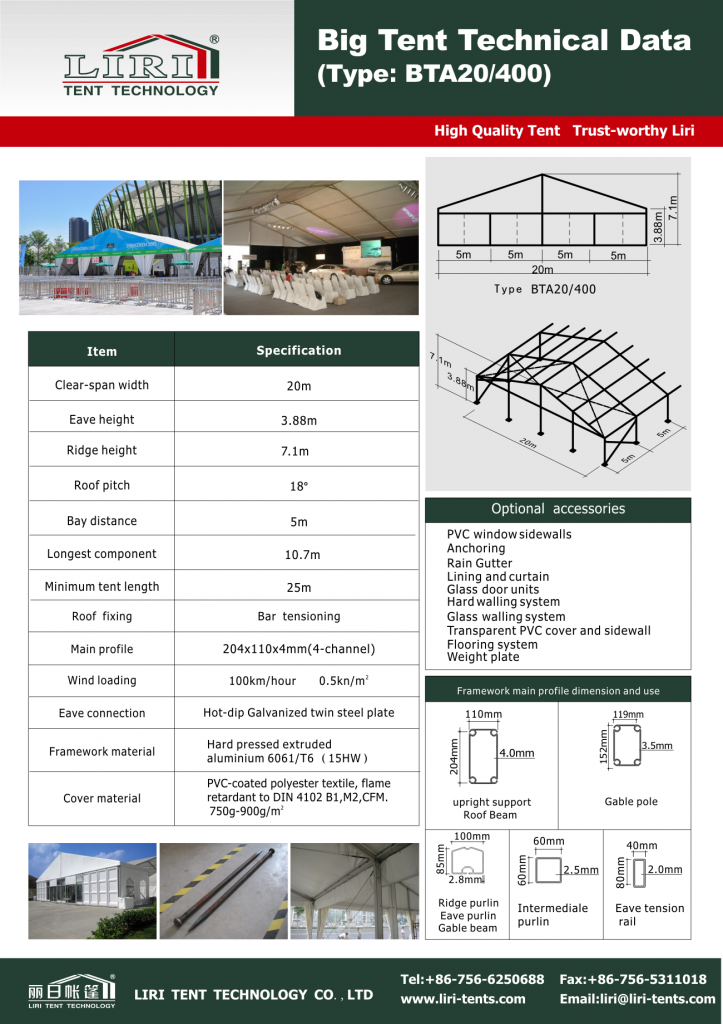 There are many scenarios and events that use net span tents, as follows.
Corporate parties
Themed parties
Charity parties
Promotional events and celebrations
Shareholder events
Corporate anniversaries
Product launches
Film and TV support
Kick-off events
Opening ceremonies
Exhibitions conferences
Fashion shows
Weddings
Birthday Parties
Children's Parties
Themed Parties
Bar and Bat Mitzvahs
Charity events
Warehousing and Storage
Temporary buildings
Semi-permanent installations
Garaging – case study
Clear span tent specifications (partial)
| | | | | |
| --- | --- | --- | --- | --- |
| Span Whidth | Eave Height | Ridge Height | Bay Distance | Main Profile |
| 30m | 4m | 8.9m | 5m | 350x120x5mm (4 - channel) |
| 40m | 4m | 10.5m | 5m | 350x120x5mm (4 - channel) |
| 45m | 4m | 11.38m | 5m | 350x120x5mm (4 - channel) |
| 50m | 4m | 12m | 5m | 350x120x5mm (4 - channel) |
| 60m | 4m | 13.6m | 5m | 350x120x5mm (4 - channel) |