The standard Pagoda Tent series is available in 3x3m, 4x4m, 5x5m, and 6x6m. Pagoda Tent has a side height of 2.5m. This type of Pagoda tent uses a 3 channel 65x65x2.5mm aluminum alloy. The standard 10x10m Pagoda with a 2.6 side height uses a 4 channel 122x68x3mm aluminum alloy and the wind loading is 80km/h (0.3kn/m2).
The optional accessories for the Pagoda are glass walling system, door units, flooring system, ground anchors, lining, etc.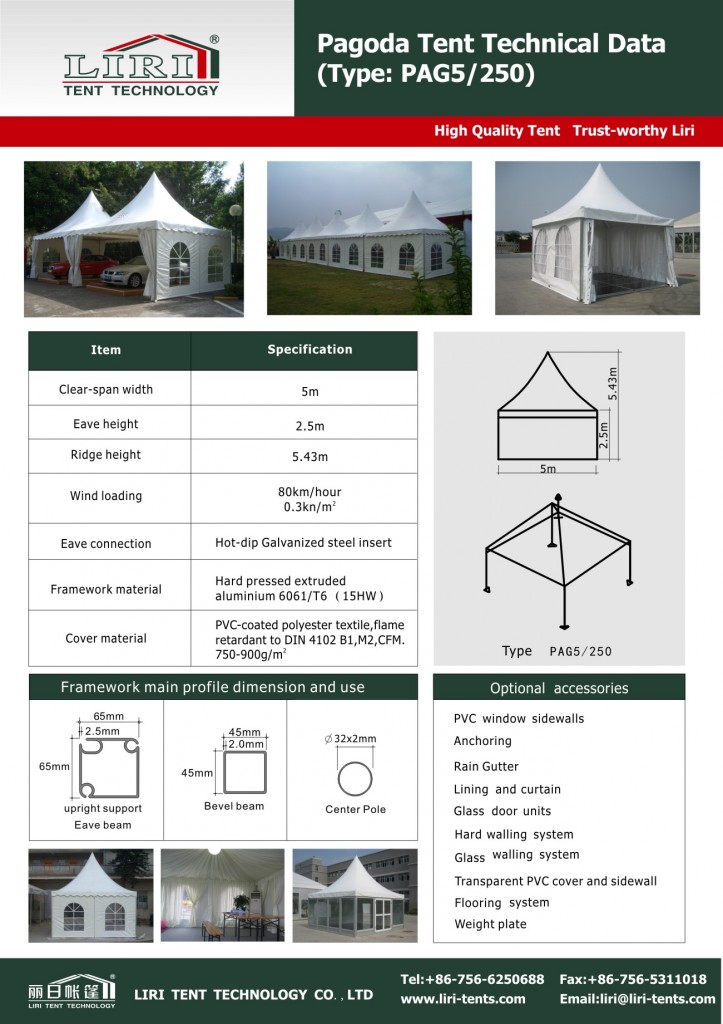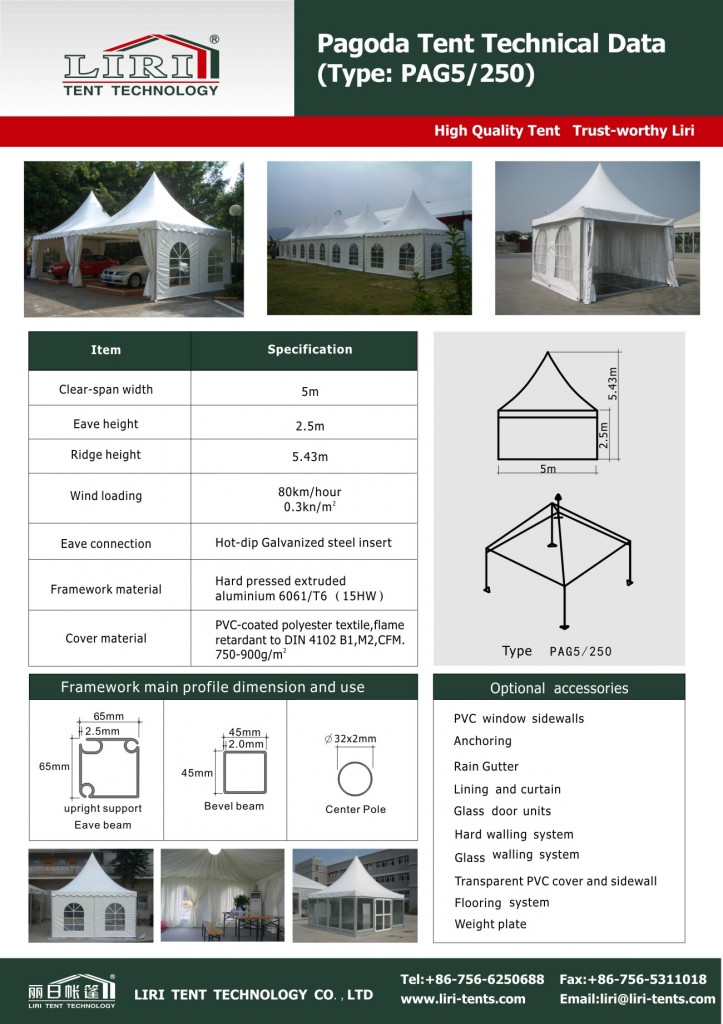 Pagoda tents can be used as a single unit or combined to enlarge space and become a special structure style with a rain gutter.
Pagoda Tent can make your outdoor event become more visually pleasing!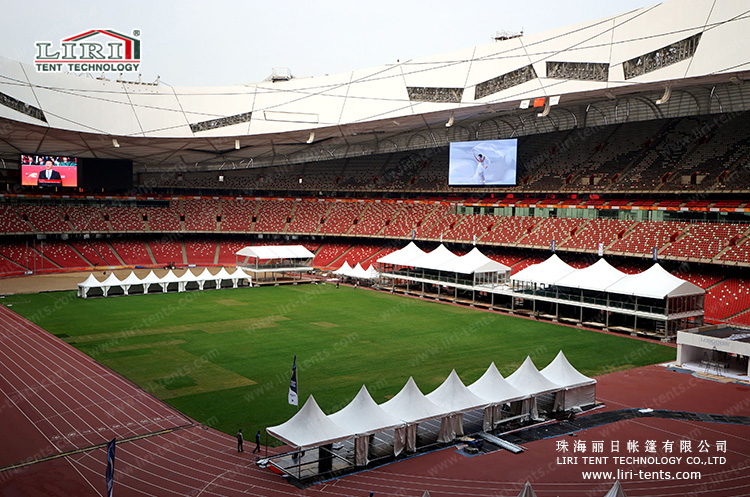 For more information please contact us!
tent67@liri-tents.com Mobile/whatsapp: +86-18818651021 skype: tent67