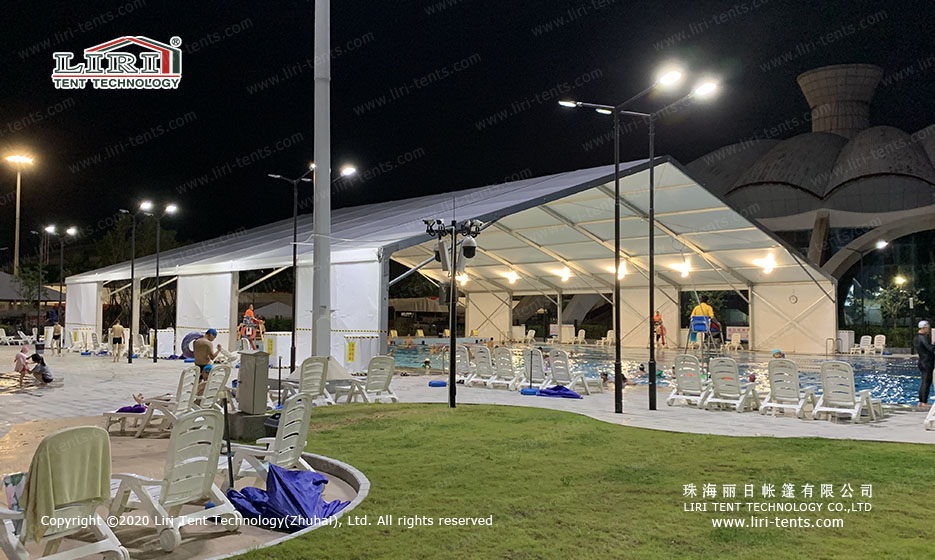 Rain and sun protection is the basic function of the canopy tent cover. The interior of the frame event tent is not covered by any pillars. Therefore, it will be preferentially used in sports activities, sports events, sports venues, and other venues. We provide the safest and most cost-effective sports canopy tents for tennis courts, soccer fields, basketball courts, swimming pools, etc.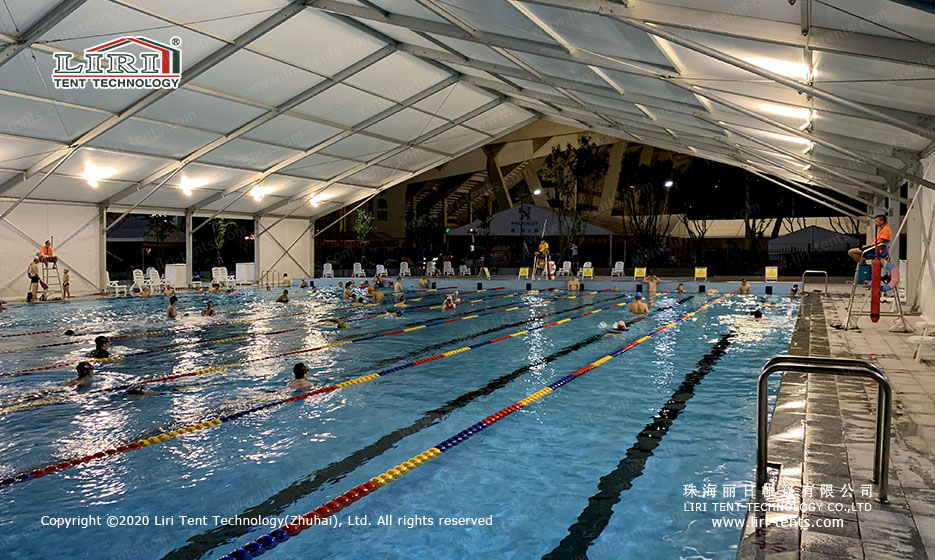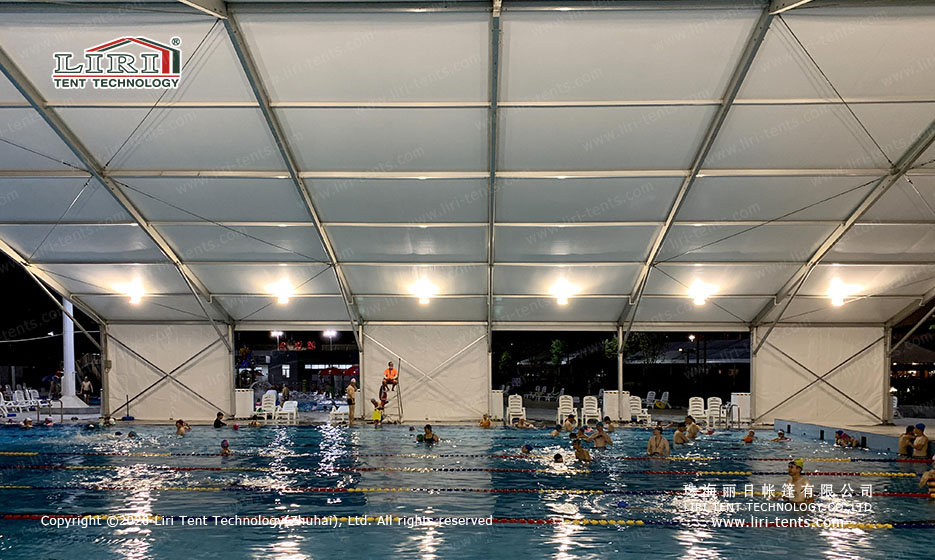 The internal height of the sports event tents is available at 6m, 8m, or even 10m. With a one-touch power switch, lifting and lowering the enclosure curtain and other equipment solutions. Flexible frame tents are widened and lengthened according to customers' needs.
Sports Event Tent For Swimming Pool Cover Feature
Frame struts: hard pressed extruded aluminum 6061/T6(15HW).
Fabric cover: high quality double PVC-coated polyester textile; 100% waterproof; flame retardant to DIN4102 B1, M2, CFM; UV resistant, tear-resistant, self-cleaning ability, etc.
Connector: strong hot-dip galvanized steel
Allowed temperature condition: -30 degree Celsius +70 degree Celsius
Wind load: max. 100km/h
Snow load: 75kg/sqm (snow can't stay if use big degree roof pitch design)
Easy to assemble and disassemble
No pole inside, 100% available interior space.