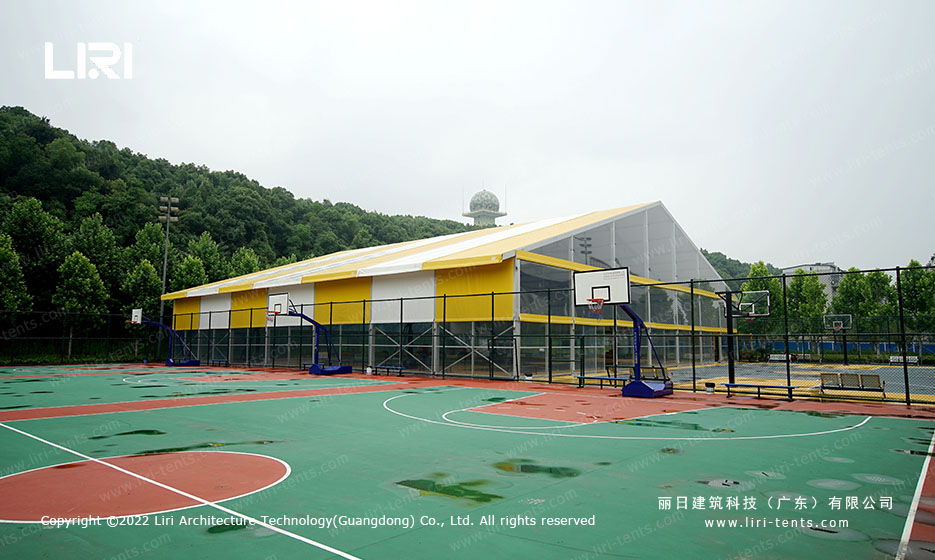 Summer is coming. Many soccer fans will stay on the field all day. However, most of the soccer fields are open-air, and the high temperatures of up to 40 degrees and occasional rain make it very annoying. Now, LiRi Tent specializes in cheap and practical sports event tents for open-air sports fields.
Compared with traditional sports venues, sports event tents do not have a long erection cycle and do not require a lot of steel, concrete, and capital investment. It only needs to be set up directly on the original open-air basketball court or soccer field. This kind of event tent is ready for immediate use once it is set up. Sometimes, some temporary small games are used on a rental basis, which is a very time-saving and low-cost investment.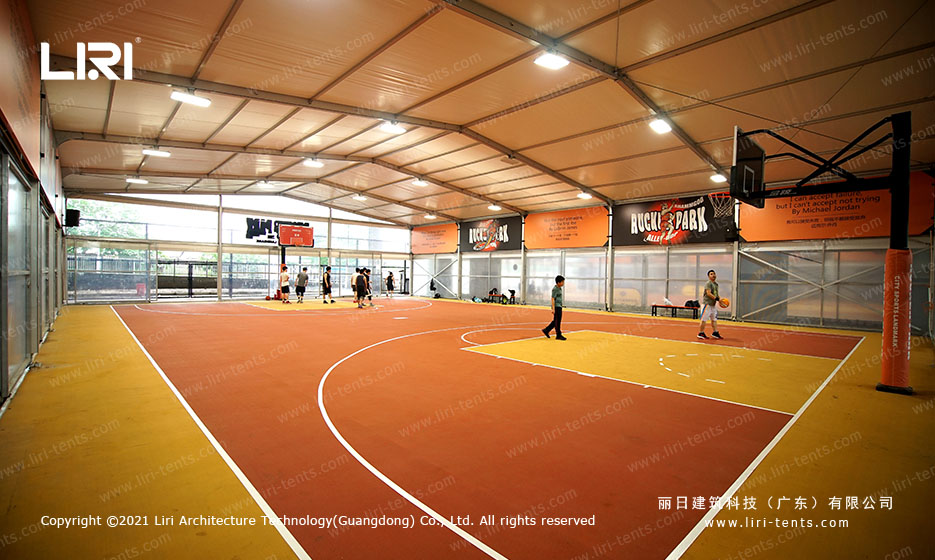 In terms of safety, the frame of the movable tent is made of aluminum alloy and has a wind resistance of 8 levels. In winter, it has a snow load resistance of 15 to 20 cm. The canopy uses double-layer PVC fiber cloth, which is flame retardant, abrasion-resistant, waterproof, and UV resistant. The frame hardness is checked every 5 years to ensure it can be used for a long time.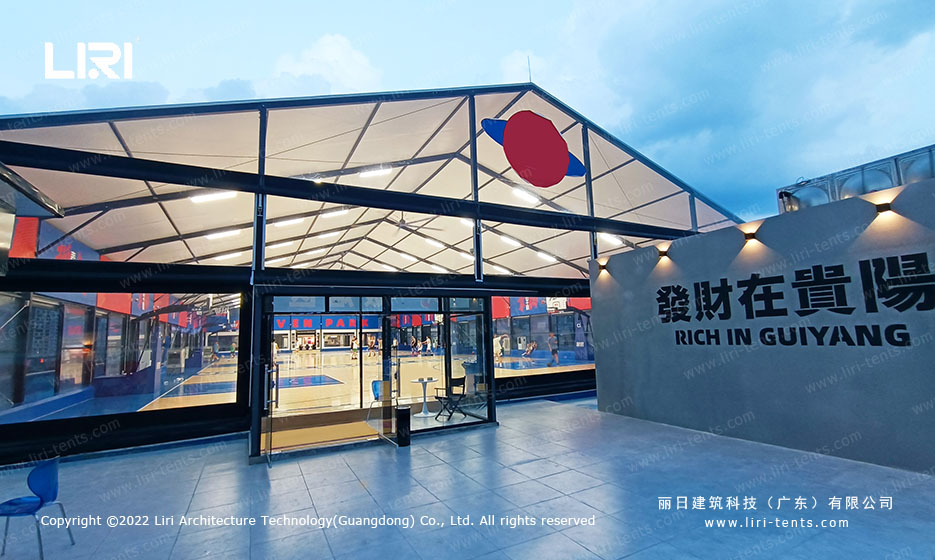 A complete sports event tent can carry much-specialized equipment at one-fifth the cost of a traditional stadium. LiRi event canopies are made with an aluminum frame that lasts up to 20 years. That"s more than enough for an open-air sports field.