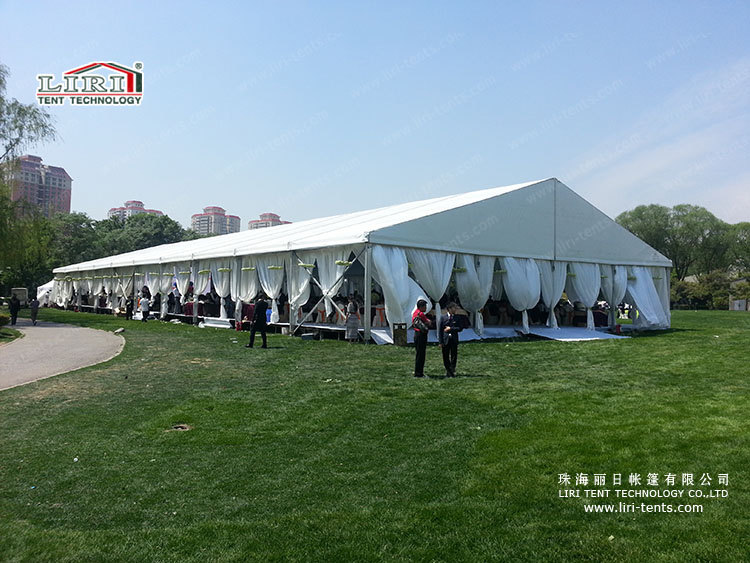 The website show partial of our aluminum tents only, we can also make customized tents for wedding exactly according to your requirement. If you are interested, please contact us to get our catalog.
LIRI tents for weddings are extremely versatile and are ideal for any party from backyard weddings to royal weddings. Our beautiful and durable wedding tents will impact the bottom line of your wedding ceremony. Our unique designed glamorous party tent with sculpted high-quality decoration creates an attention-getting silhouette… The wedding tent is easy to install, lighter to transport and has fewer stakes to pound. Ease, durability, and aesthetics are combined in the design of our wedding tent.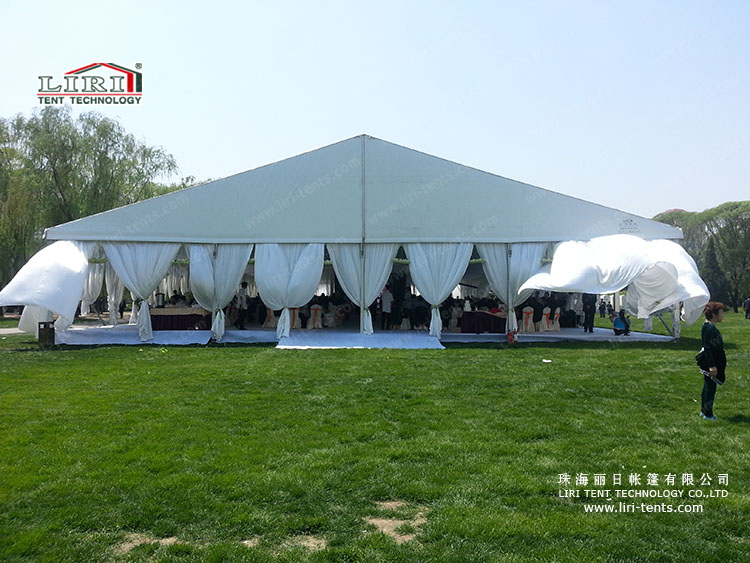 The 20x50m tents for weddings use an aluminum alloy frame, and frame material: hard pressed extruded aluminum alloy ( GB6063/T5, GB6061/T6 ), sturdy and never rust. Can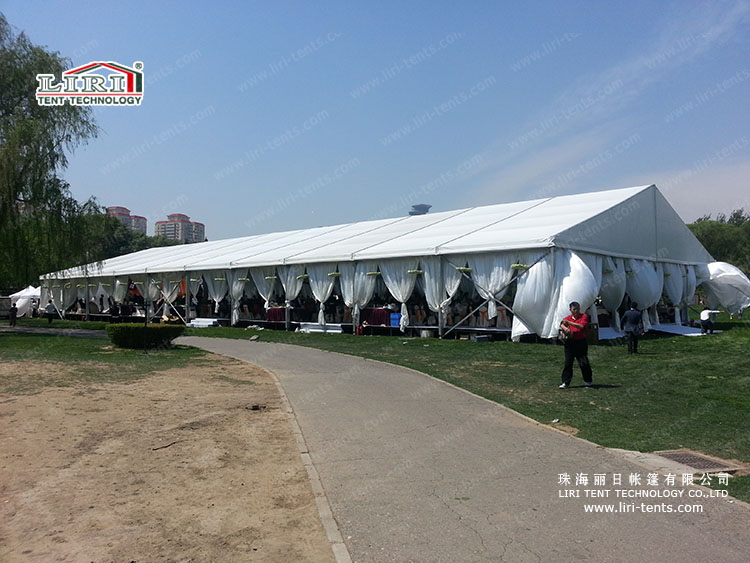 The fabric material of tents for wedding: 650~850g/sqm double PVC-coated polyester textile, UV-protection, rainproof, anti-fungus, weatherproof, flame retardant (DIN4102 B1/M2);3, Steel components: hot-dip galvanized steel, the thickness over 60um; 4, Wind load: 100km/h ( 0.5KN/SQM ).1, high reinforced aluminum frame;2, TUV, SGS, ISO9001:2008 certificate;3, clear top cover, clear sidewall.