Familiar paths and old friends are the best. The 300 people event tent with clear PVC church window with the old friends, family or colleagues and have chat with everything once free. it's quite comfortable way to enjoy life. If It's with decorations, it also can be for the luxury event such as banquet party, conference, wedding, and more event. How can we do it? The Liri Tent can help you make it become true.
Here is the technical data for your reference, no matter the clear span or the side height, we can enlarge or diminish it based on your different requirements.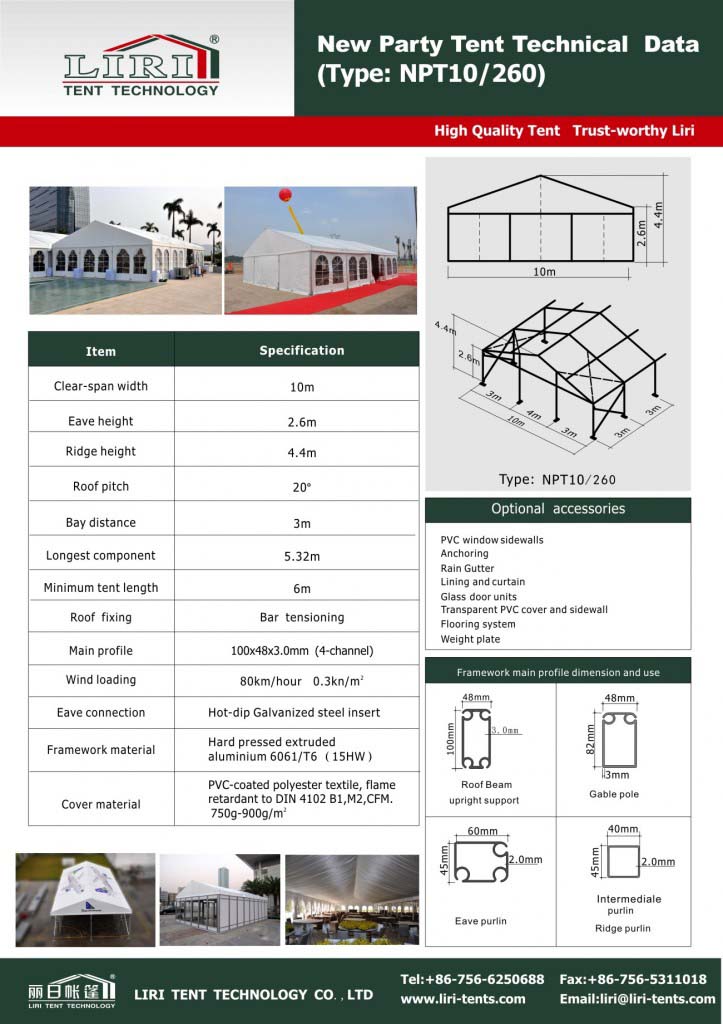 Here are the different accessories for your reference
Optional Accessories of 300 people event tent with clear PVC church window:
Covers: colorful cover, transparent cover, inflatable roof cover.
Windows: dome or square clear PVC windows, mesh window, glass window for glass wall.
Doors: double-wing glass door, single-wing glass door, glass fire door, aluminum door, rolling shutter(automatic or manual)
Wall: soft PVC fabric wall, glass wall, ABS hard wall, sandwich panel wall, steel plate wall.
Fixing Methods: ground anchors, weight plate, expandable bolts.