Not to be compared with conventional two-story tents: The LIRI new design double decker  can be freely erected as a second level in every large tent. If required, it serves in a two-story type of tent construction as a complete upper story, as a balcony or as a stand-alone gallery. And the double decker tent also cuts a good figure as an observation platform at major events.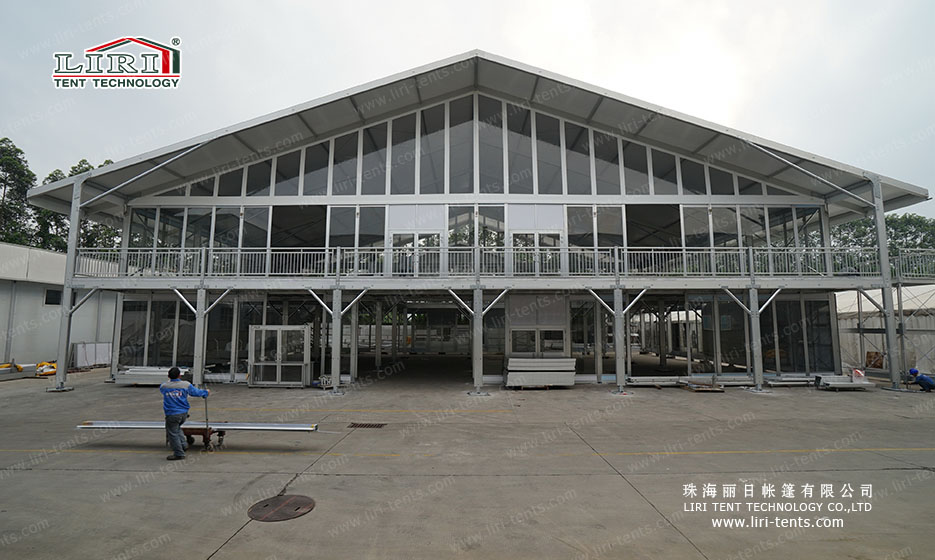 Many floor plan shapes are possible with this LIRI double tent. In addition, many system parts from the modular construction system can be used – also the large tent system cassette floor and the system elements made of ABS and glass. Simply ask us about the possibilities.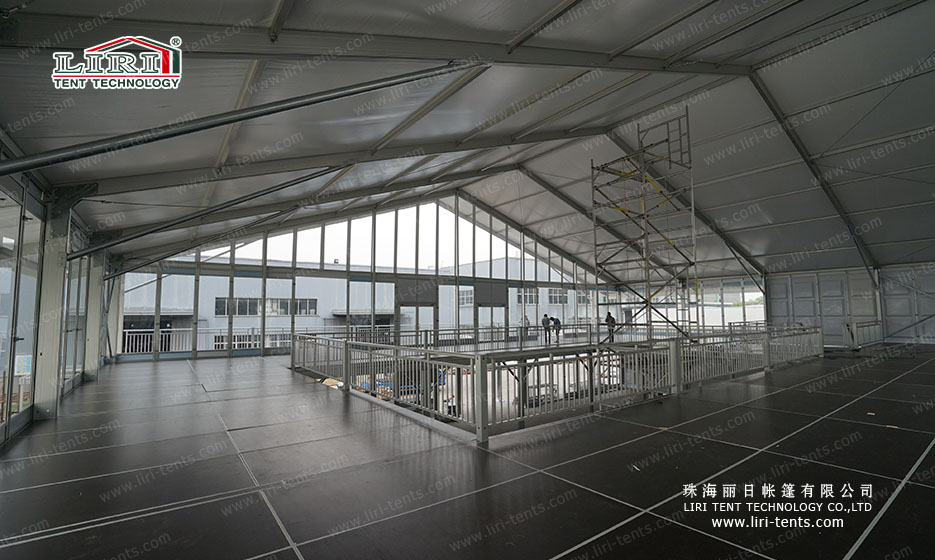 Please be free to contact us for more information.
Terry Yuan – Zhuhai Liri Tent Technology Co., Ltd.
Mobile/WhatsApp: +86-135 7066 9856; Skype: tent72
E-mail: tent72@liri-tents.com