Our double-decker tent with abs hard walling system offers ease for major events of any kind. It is available with span widths from 10m to 30m. And you can extend in a modular spacing of 5 meters.
What are the materials?
Materials of double-decker tent from China LIRI TENT factory is the all-aluminum frame, waterproof heavy-duty double coated PVC fabric roof cover. And sidewalls are optional in tempering glass or hard ABS. Moreover, our accessories include glass doors, linings, curtains, lighting, air-conditioner, furniture, etc. Therefore they are ideal for mobile space or semi-permanent usage.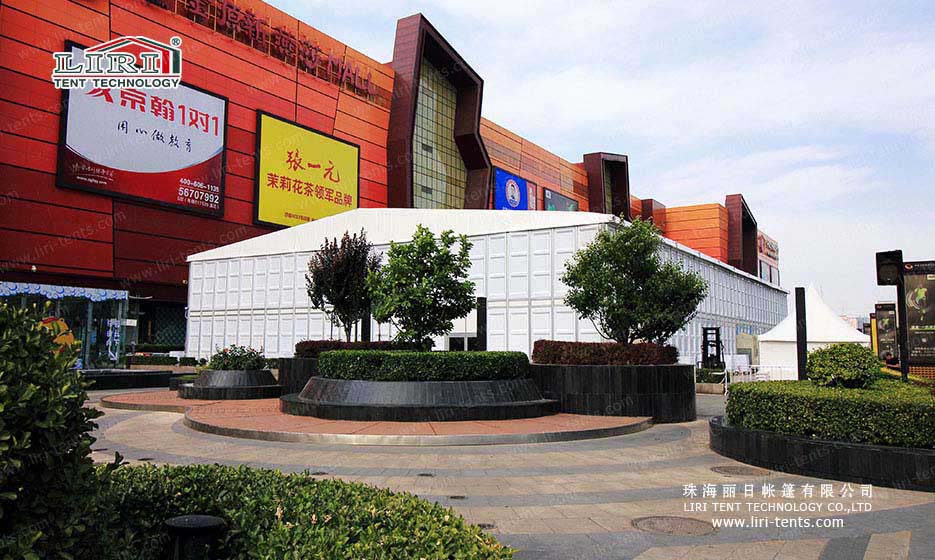 Use your double-decker tent for your major events, sporting events, trade fairs, exhibitions, or sales promotions.