If you are planning an outdoor wedding, Conference, and VIP Lounge, a special tent is essential. If you want to do something unique for your event to make it a very special day to remember, then choosing a tent is a perfect way to make your event special. Tent rentals offer you several kinds of wedding tents that allow you to have an excellent outdoor event, which don't have problems with the weather and they would allow you to celebrate your party in any situation.
Theoretically our Clear Span TFS Curve Tent For Conference and VIP Lounge to create a special movement and romance. There are several decorative tips that work together to make your wedding a memorable event. Lighting, flowers, and accessories are all important elements while decorating the Clear Span TFS Curve Tent.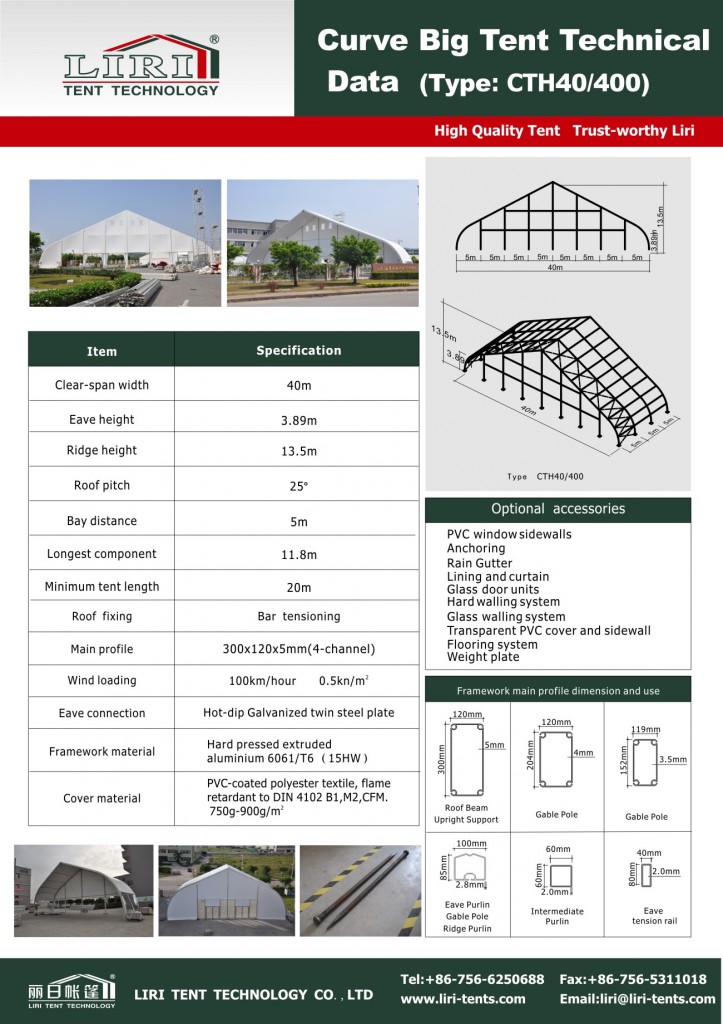 TFS Curve Tent advantages
Decorating a clear span TFS Curve Tent For Conference and VIP Lounge tent is a matter of combining different elements such as colors, shapes, and textures in order to create a visually pleasing environment. You need to choose a theme or style that fits your budget and venue. Choose centerpieces,flowers,tablecloths,chairs,lighting,etc. You have to implement your chosen style.
The ClearSpan TFS Curve Tent For Conference and VIP Lounge tent design is very durable and strong and the wind loading is 100 kg/hr. It is convenient and easy to set up and tear down. It is easy to store because of its small volume. This tent-like the Big tent has a wide range of applications for temporary events. Whether you want to construct a temporary or permanent tent both are an excellent choice.
This type of structure is superior because of its fast installation, dismantling, and transportation and because of its strength and security. Due to the high beam aluminum alloy curve design and perfectly extended system, it enables the tent to be resistant to high wind and snow speeds.