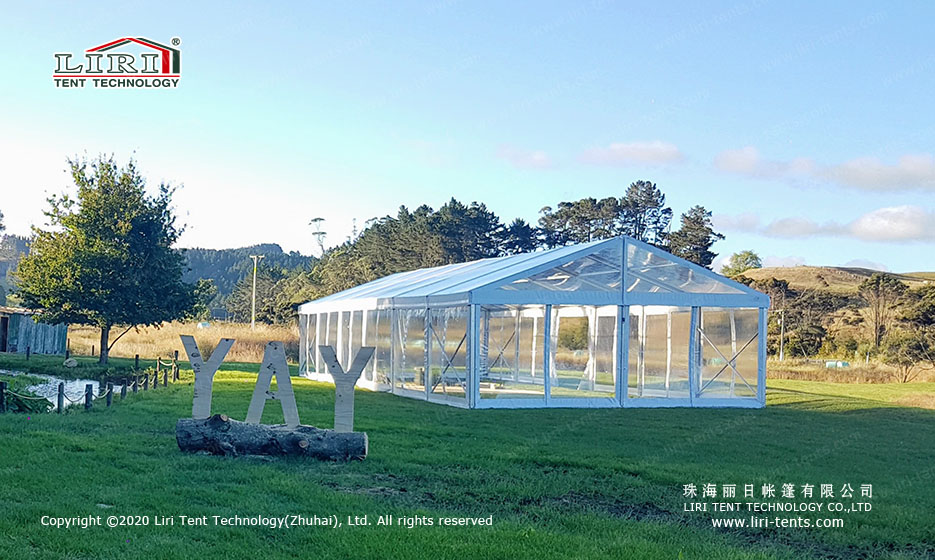 In recent years, transparent clear span tents have been very popular in various events. Whether it is a shopping mall event, a wedding, an event party, you can see it. The tents of different shapes are always remembered at a glance.
The transparent clear span tent is a modular building, which is very convenient and quick to install and disassemble. Normally, skilled workers can complete thousands of square meters of tent construction in three days. If you need a larger and wider tent, adjust the length based on every 3M or 5M. We have many versions of transparent tents available all year round: geodesic dome hall, high peak transparent hall, polygon shape hall, and other versions.
Usually, we can provide transparent clear span tents of 10M, 20M, 30M, or even 80M. The size of the tent depends on the number of people present or the type of event. It is recommended to choose a tent with a length of 10 meters to 40 meters for parties with less than 100 people.
The design of the transparent clear span tent is really important. If people plan to hold a high-level event, they can design the tent roof to be translucent and print special patterns. The inside of the tent is decorated with lights and hanging decorations. The side walls can be glass or ABS walls. We can also provide lighting, carpets, curtains, glass doors and windows, air-conditioning, audio, and other supporting options.
Since the clear span tent structure is very flexible, it can also be combined with other designed tents. For example, with dome tents, pagoda tents used for receptions, kitchens, temporary storage rooms, etc.