Tent for outdoor events has become very popular. The span tents, it is more flexible than the construction, you can change the size, the design, and address based on your requirement. It can fix with different accessories, like the different roof covers, sidewalls, and decorations. floor system and more.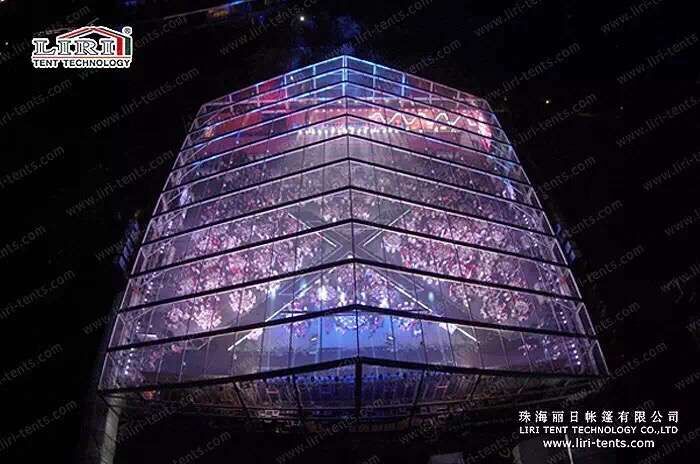 Recently, we have installed a 50m clear span tent with transparent rooftop and the glass walls, added some different lighting system, it looks great. Our LH series tent, size from 30m-60m, main profile size is 350x120x5mm. The modular design enables the tent to increase or decrease its length by 5m bay basis. Full-line accessories are compatible with this series. Customized design is available. At the moment, this tent is the largest transparent tent in China.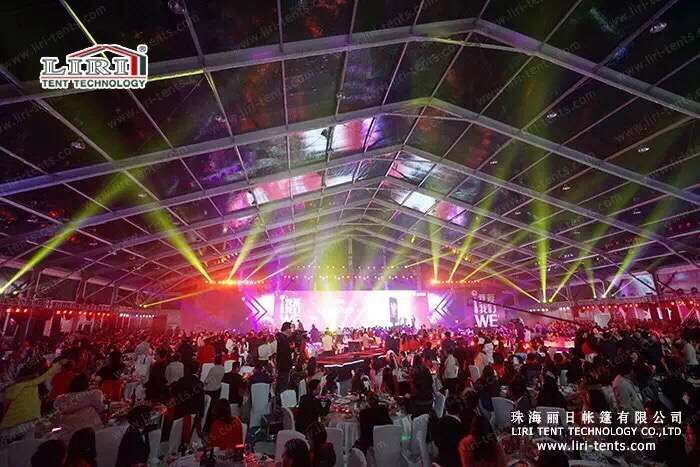 The 50m clear span tent, has a strict requirement for the structure and the frame, or it will be very dangerous. Ours has acquired the US Engineering Certificate, and we sent many this size in and outside China.  Below please find the technical data of the 50m clear span tent.