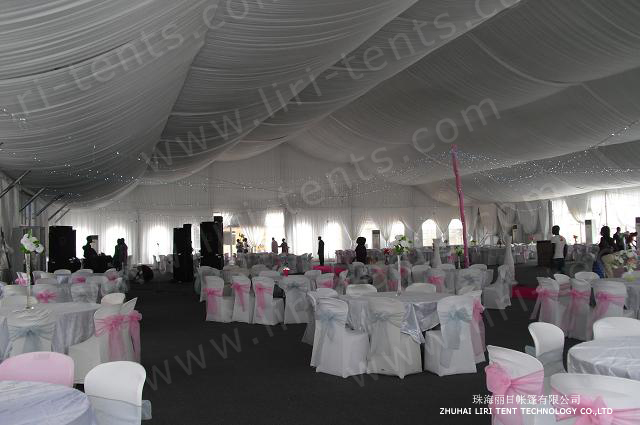 Application of tents for the event
Tents for events widely used as weddings, parties, exhibitions, conferences, festivals celebrations, cafe shops, restaurants, corporate events, or other events.
Materials of tents for events
1)Fabric: Double PVC coated polyester fabric, 750-900g/sq. M, waterproof, UV resistance, fire retardant according to standard NFPA701, CFM & DIN4102 B1/M2
2)Frame: Hard pressed extruded aluminum 6061/T6, anodized surface finishing.
3)Connections: Hot-DIP galvanized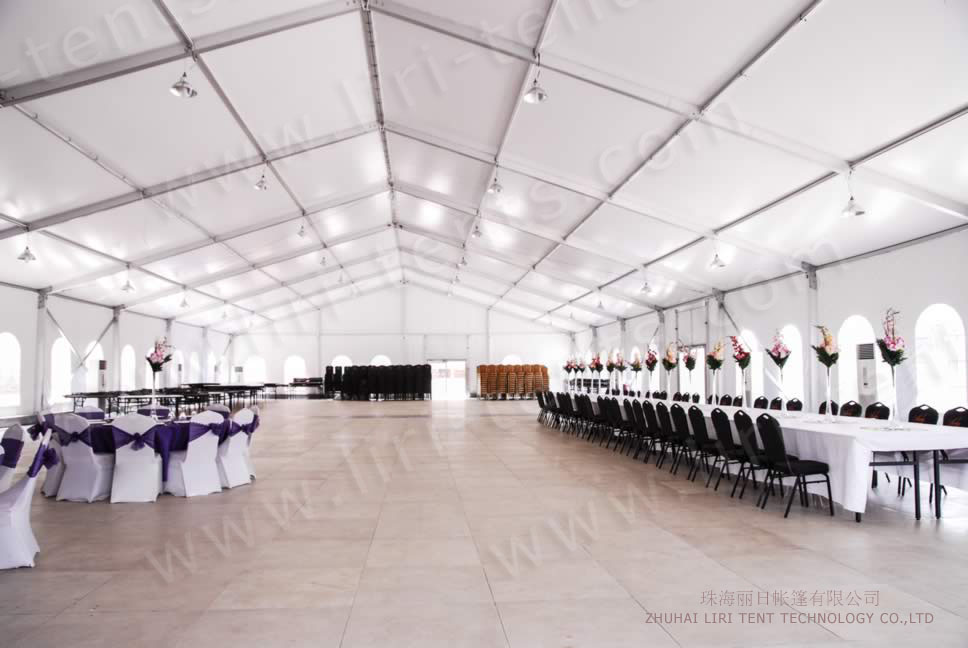 The most popular color is White, we can make red, yellow, blue, green, black, grey and transparent also.
Optional Accessories for tents for events
Ground anchor, anchor puller, weight plate, glass door, fire door, glass wall, ABS hard wall, lining, flooring system, clear PVC windows, ramp, transport rack.
Please send me your inquiry with size or capacity, thanks.