Tents are manufactured with numerous designs and motifs. These are available in and in a range of vibrant colors that appear attractive and beautiful. Tents can be erected in numerous styles and help in creating a good setting for your special occasions.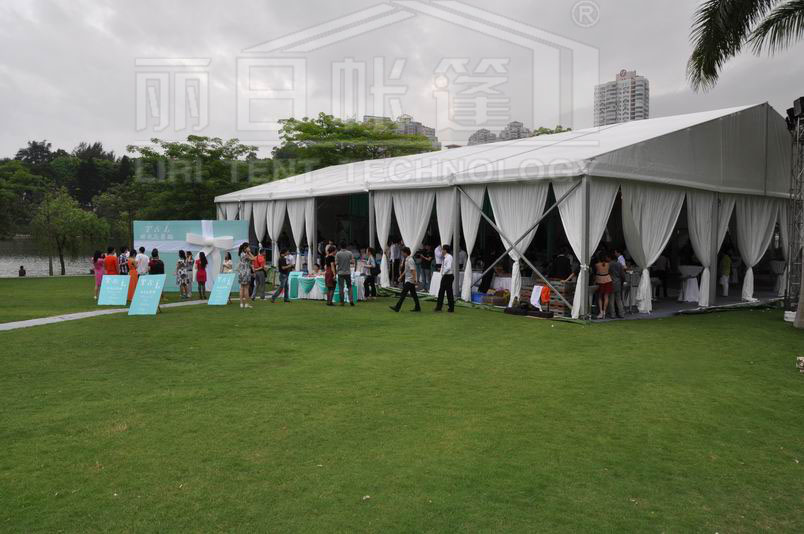 Decorations are an important aspect of planning and celebrating any special occasion or party and tents help in creating a unique look for your event. Designs of tents are extremely attractive and are created with a lot of attention to detail to ensure the tents stand out and add elegance and charm to your special event. For occasions that have been planned in an open space or in lawns, setting up tents offers a great method to ensure sheltered space is provided to guests for seating. These tents can be assembled in a variety of styles that are traditional in nature and help in offering a spacious seating area and covered space for guests. Tents can be set up in all types of ground surfaces however the hard ground surface is the best for them.
Tents are made with a fabric that is waterproof in nature and this ensures that the tents set up are strong enough to sustain severe weather conditions. A sudden downpour of torrential rains can also be withstood by these traditional tents without developing any tears and soaking your guests in rainwater. Most of these tents are easy to assemble and therefore setting them up does not require much time and effort.
An advantage of erecting tents is they can be designed to be open on four sides with just a roof on top or can be erected to have a back shelter that covers the tents on the backside while its three sides are open. These types of tents can be designed to have attractive patterns on the backside which can be viewed and admired by your guests and help in fetching you compliments for your taste.
Tents can also be designed to have transparent shelter on one side and these look very beautiful and elegant when they are set up in gardens. Wedding tents can also be put up which are made from rich colors and style and are suitable for all marriage functions.
More information about tents, please contact:
Tel: +86-756-6320927 ext.8927
Fax: +86-756-5311018
Mobile/Whatsapp: +86-18826219961
E-mail: tent72@liri-tents.com
Skype: tents72