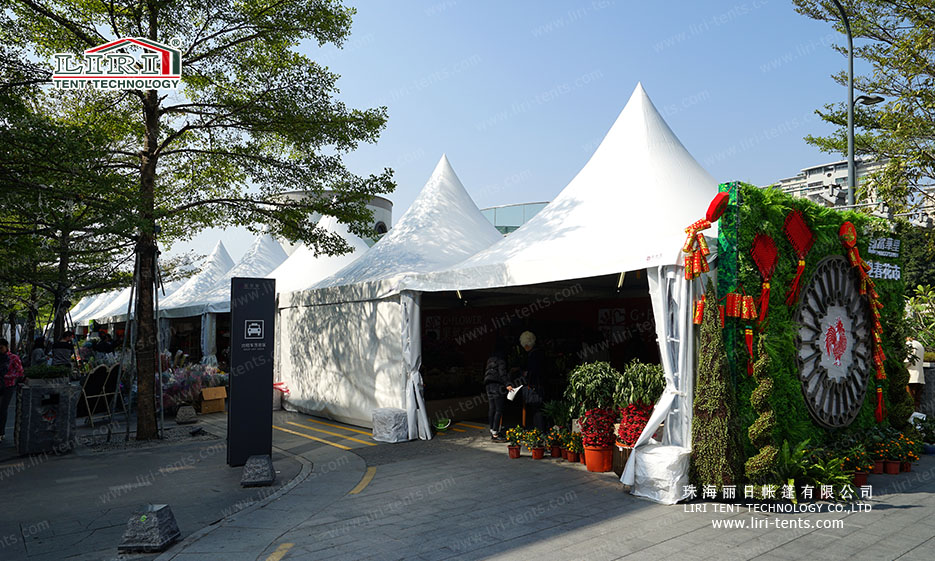 You must have seen these small pagoda tents that sell booths, ticket booths, and restrooms on commercial pedestrian streets. They come in different sizes and shapes and provide small temporary spaces for carnivals, security booths, information stations, etc. Thanks to the boom of commercial activities, small pagoda tents have good sales.
Mini pagoda tents are cubic in shape and come in sizes of 3 x 3m, 4 x 4m, 5 x 5m, 6 x 6m, 8 x 8m, 10 x 10m. The standard eave height is 2.5m and 2.6m. The perimeter can be covered with white PVC fiber cloth and can be closed or closed at your discretion. Of course, you can customize the canopy with other colors or patterns. As modular frame tents, you can design them in long interlocking rows, loops, and squares. It only takes a few hours to dismantle immediately after the event.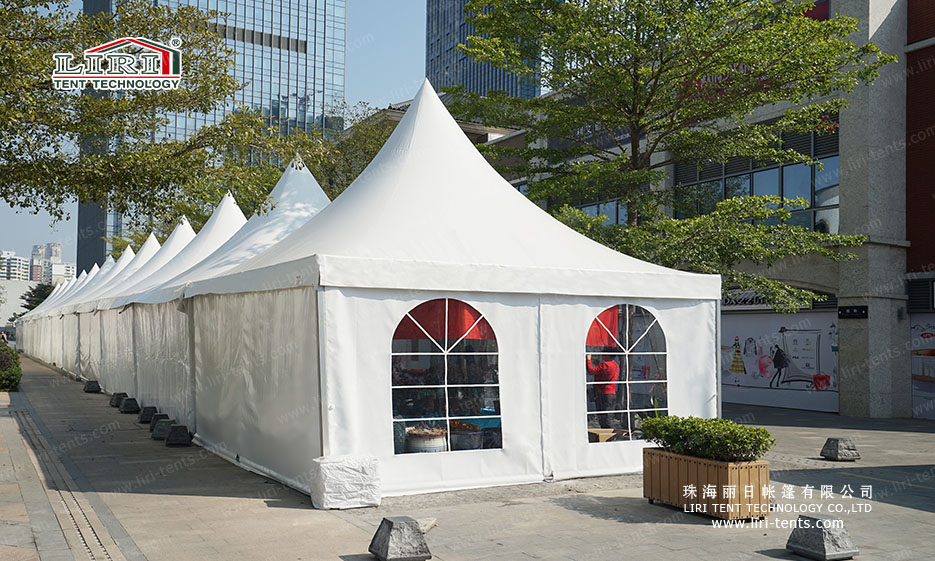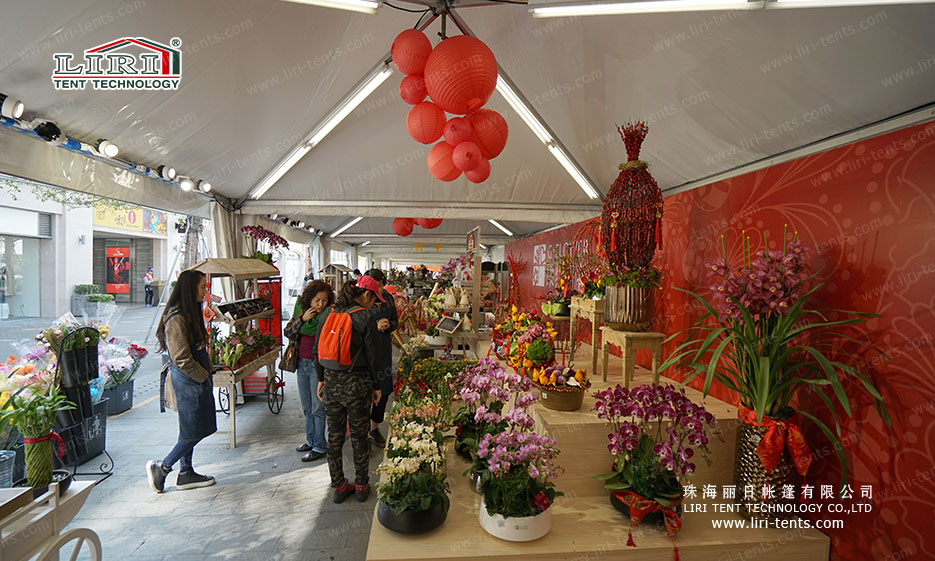 We provide high-quality event tents and structures for your event. For short-cycle events, we recommend trying our rental/lease service for one-half the cost of purchasing. Whether you are planning a commercial event, looking for a unique character tent for your backyard, or renting a small tent for shade, we can outline a detailed and complete event tent solution for you.
Mini Pagoda Tent Dimensions
| | | | |
| --- | --- | --- | --- |
| Span Whidth | Eave Height | Ridge Height | Main Profile |
| 3m | 2.5m | 4.3m | 65x65x2.5mm (4 - channel) |
| 4m | 2.5m | 4.8m | 65x65x2.5mm (4 - channel) |
| 5m | 2.5m | 5.43m | 65x65x2.5mm (4 - channel) |
| 6m | 2.5m | 5.92m | 65x65x2.5mm (4 - channel) |