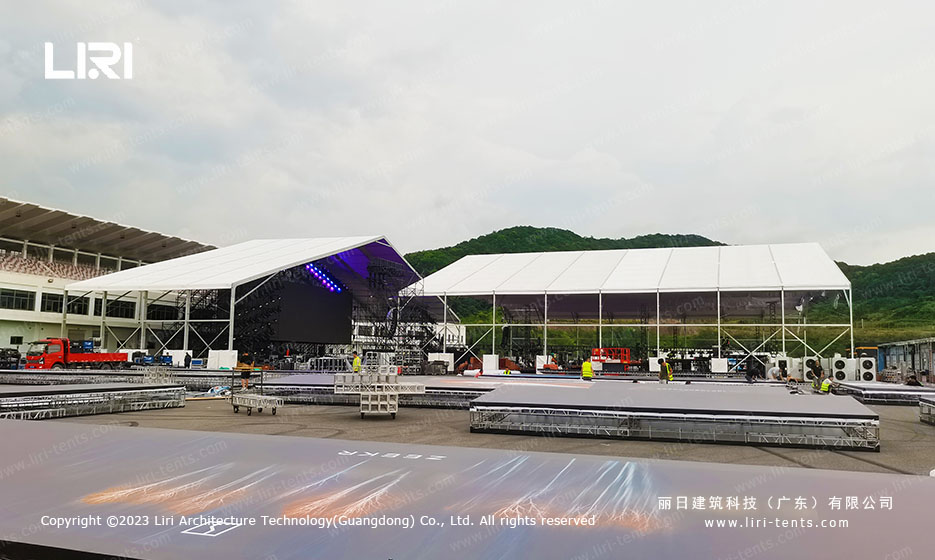 Auto shows are vital for car manufacturers to showcase enterprise, technical, and product strengths. These exhibitions also serve as a means to enhance brand recognition and influence. Thus, not only do these events display the products, but they also highlight the scene's image and innovation.

Liri Architecture Technology has been researching aluminium alloy prefabricated event tents for nearly 30 years. It can offer tents that are 80 meters wide for large outdoor events. This allows for greater possibilities at auto shows. The spacious size and endless length not only provide ample room but also allow for more creative presentations.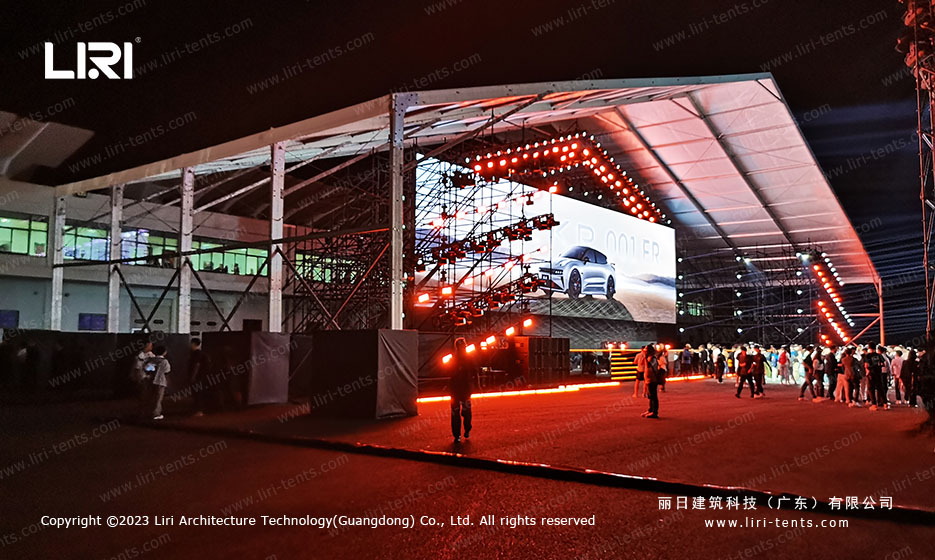 What's The Advantages of Aluminum Outdoor Event Tent?
The event tent's enclosed design can separate the interior from the exterior, producing a striking contrast. Flexible interior conditions allow for more creativity, while customizable dimensions provide plenty of space for subregional layouts inside the tent. Functional areas designed in various thematic styles not only fulfill the auto show's requirements but also elevate the company's overall image and depth.
Excellent interior design can make the event tent present a greater charm. The floor, ceiling, wall, air conditioning, and lighting can be decorated and installed according to the needs. The open interior is easy to move around in, allowing for more inventive and challenging designs. This creates a comfortable and exciting exhibition experience, with a unique auto-show effect.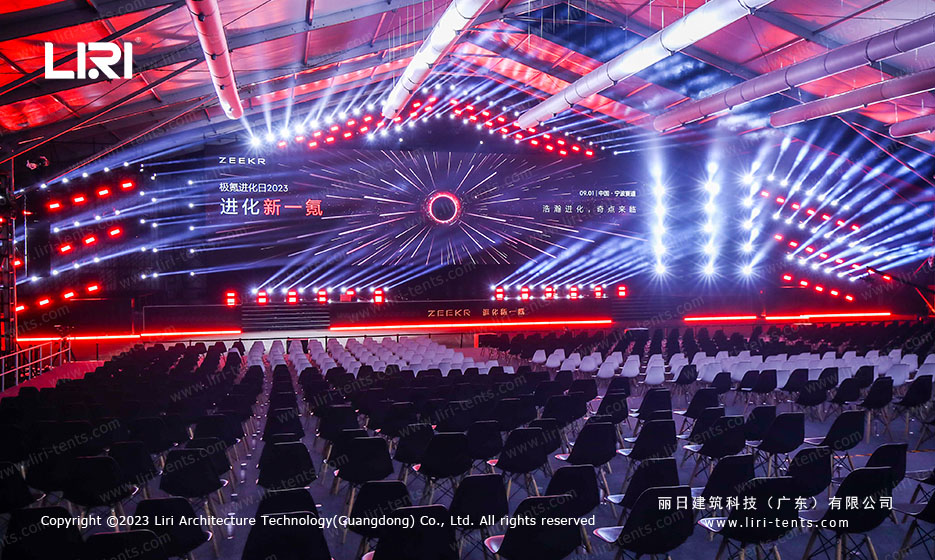 The open design of the event tent is more affordable, the simple combination of aluminium alloy and cover does not require excessive decoration, the open design can make the tent and the surrounding environment blend more harmoniously, using the advantages of the natural environment and the theme of the integration, to create a naturally immersive exhibiting experience.
The advantage of the flexible alignment of the tent can realize more complex lighting systems, to create cool stage effects, so that the seemingly monotonous open tent in the light of the decoration presents a unique charm. The intersection of light and shadow makes the scene full of technology and advanced. It's easy to express emotions in an outdoor party setting, which can deeply involve people.
Different tent designs can bring different on-site experiences. For the theme and the effect you want to present, LiRi Architecture Technology has more professional and rich practical experience, providing customers with more comprehensive one-stop auto-show tent solutions.