Tent structure for sport outdoor is an economical solution as the low cost of building as well as installation. Moreover, thanks to the modular design, the tent structure is flexible in size and has a good ability against bad weather.
-Size of Our Sport Tent
Clear Span Width are available from 10m to 40m
Length can be extended by 5m bay such as 15m,20m,30m,40m…Customized size is available.
-Application of Our Sport Tent
Basketball, Tennis, Football, Swimming Pool, Badminton, etc.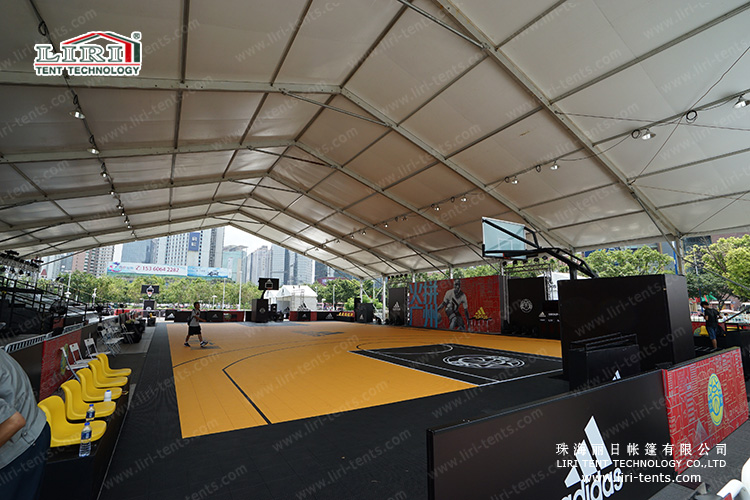 Accessories of Our Sport Tent
1.Covers: colorful cover, transparent cover, inflatable roof cover
2.Windows: dome or square clear PVC windows, mesh window, glass window for glass wall
3.Wooden Flooring System: VIP cassette flooring, simple cassette flooring
4.Doors: double-wing glass door, single-wing glass door, glass fire door, aluminum door, rolling shutter(automatic or manual)
5.Wall: soft PVC fabric wall, glass wall, ABS hard wall, sandwich panel wall, steel plate wall
6.Rain Gutters: inner roof beam rain gutter or rain gutter between two similar tents
7.Other Optional Items: table, chair, lighting, AC, carpet, installation tools, etc.
-Fixing Method of Our Sport Tent
Ground anchors, weight plate, expandable bolts