The latest TFS tent consists of a self-supporting anodized aluminum structure. It uses the best quality PVC fabric with tension tensioning. The tension tightening of each pole enables the roof PVC fabric to create a more dramatic appearance. The tensionable roof PVC fabric, wide interior space, and unique arch shape are the biggest highlights of the TFS tent.

Curve Tent is not only strong but also durable, the wind retardancy can reach 100km/h(0.5kn/m²). The curved tent is modular in structure and very flexible in installation and dismantling. It can be applied to different types of temporary events and can also be retained as a permanent structure. Due to the bent aluminum roof beams and perfect roof cover tensioning system, the wind resistance and snow loading capability are stronger.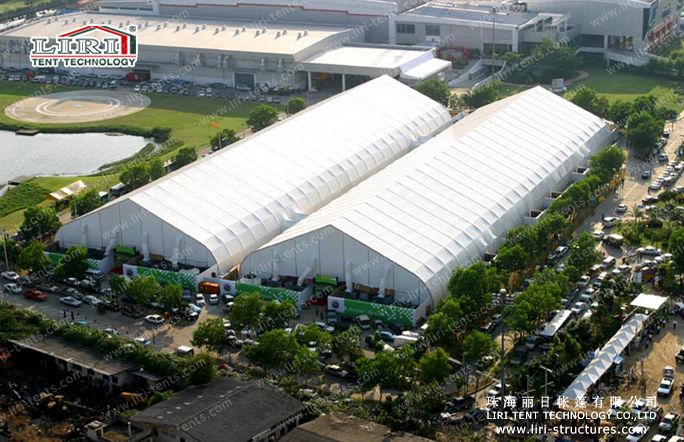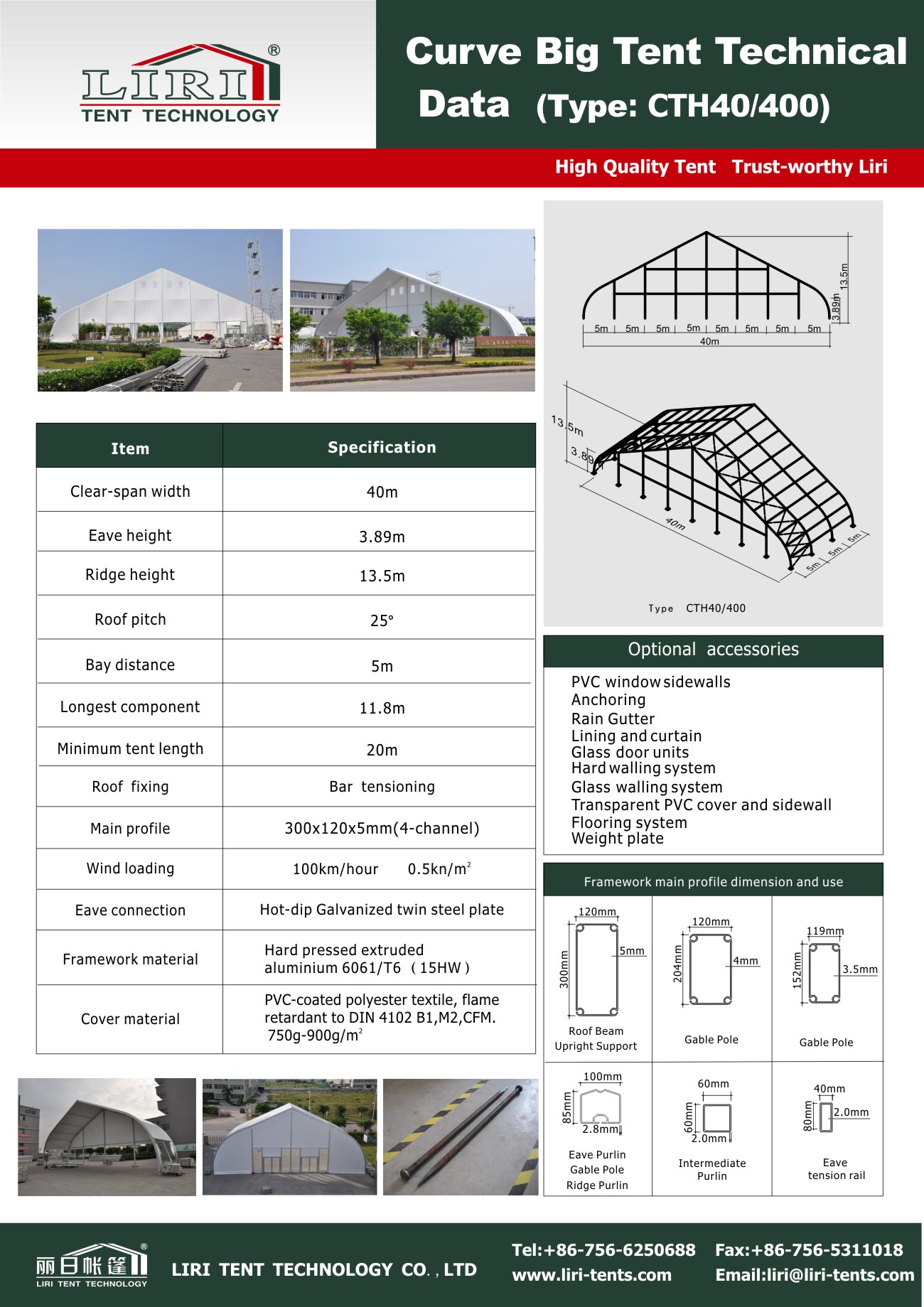 A hall that is suitable for various purposes: exhibitions and other large events, covering for storage, workplaces, shopping centers, covering for terrains for various sports like tennis, volleyball basketball, etc… Even swimming pools can be covered with this type of hall.
TFS tent from Liri Tent manufacture is available to clear span width 10-40m and unlimited increments in length.
You are free to contact us for more information. Thanks.
Zhuhai Liri Tent Technology Co., Ltd.
Mobile/WhatsApp: +86-135 7066 9856; Skype: tent72
E-mail: tent72@liri-tents.com