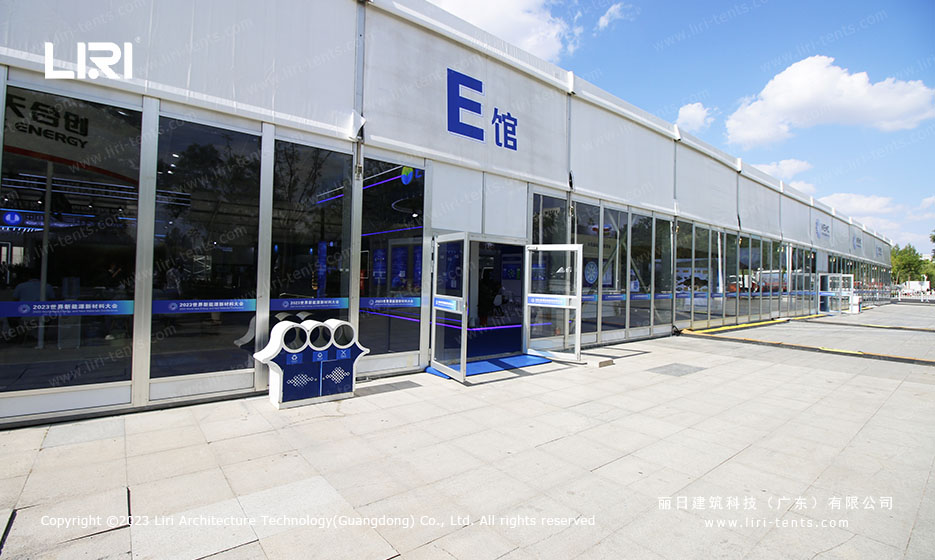 The clear-span event tent has revolutionized the organization of trade fairs globally. In the past, these events took place in permanent structures, shielded from weather conditions, and fully-equipped. Today, the robust trade show tent serves as a seamless substitute for the conventional building.
Large trade shows typically span 3 to 30 days, accommodating over 10,000 attendees. The venue is meticulously divided into areas, including exhibition space, equipment quarters, security checkpoints, and rest areas. The equipment demands for the venue are exceptionally high, requiring reliable access to electricity, proper ventilation, rain protection, and sturdy flooring at entrances and throughout the space.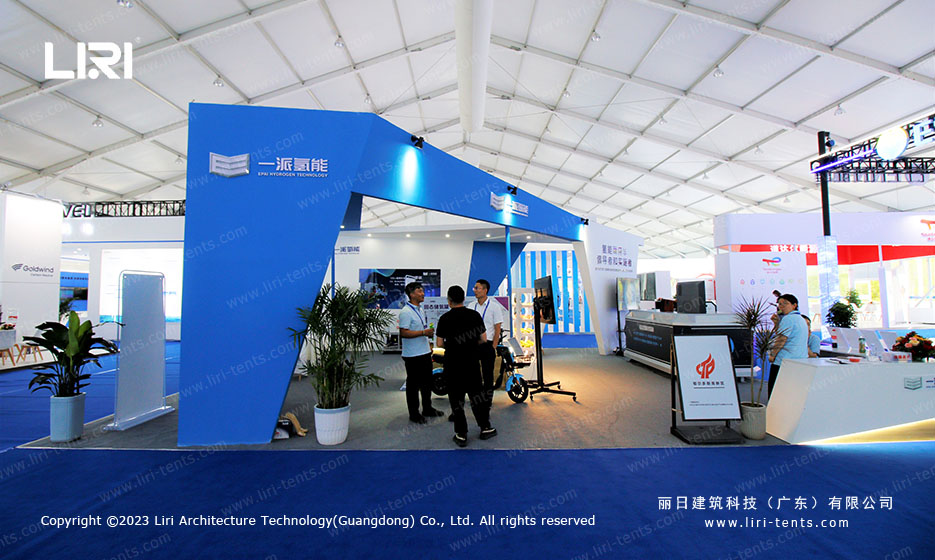 The new exhibition tent event finally meets the requirements and performs flawlessly under strict construction supervision. It utilizes high-strength aluminum as the framework, allowing for a height of up to 10 meters. Additionally, its length and width have nearly unlimited extension capabilities. Lastly, all necessary equipment can be provided on a temporary basis.