Buildings with different functions should also meet the needs of sports events. It is very difficult to rent such buildings. Considering that planning a large sports event is not easy. This is the time to hire a clear span tent for the sports event.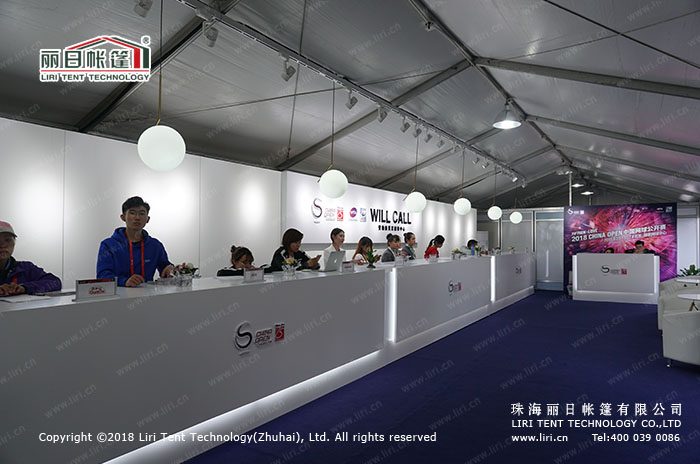 A sports event often needs to use many types of tents to support the smooth progress of the activity. There are tents that are widely used for security inspection squares, media centers, exhibition halls, equipment storage, athlete lounges, command centers, and so on.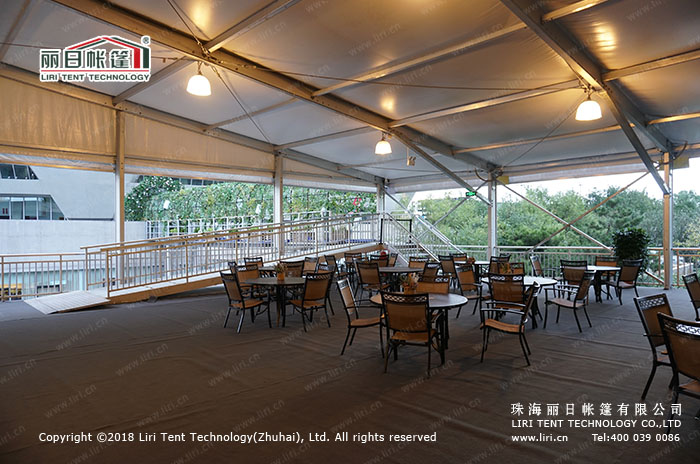 Large event tent custom
The size and height of the sports tent can be very flexible. The organizer provides a number of participants, venue scale, and function. After an on-site investigation, we can put forward the construction scheme. The tent span is generally 5 meters apart, and the length can be expanded infinitely. For the tent shape, A-frame tent, arcum tent, geodesic dome tent, polygon tent mixed high peak tent, and so on.
We don't have many requirements for the foundation, just need flat land and we can build up all the sports event tents in a week. For the organizers, it saves a lot of costs, and environmental protection and does not pollute the environment.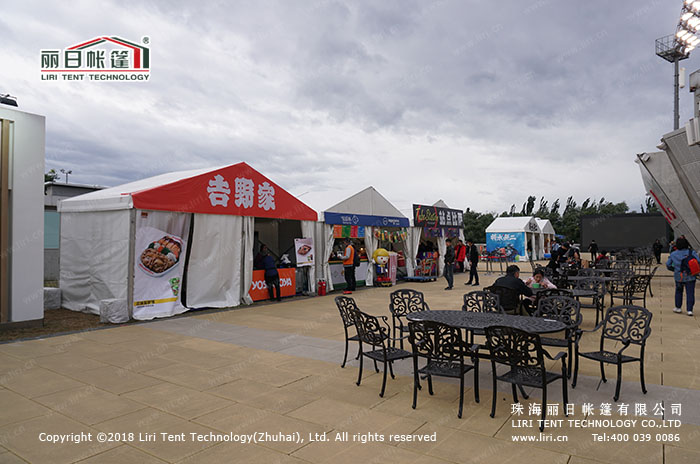 According to the needs of the organizer, if necessary, we can send a professional installation team to install our sports event tents. Generally, we need to reserve some time for material preparation, construction, and transportation. So you'd best place the order 20 to 30 days in advance.
Give customers a reason to stay
Obviously, the event organizers have thought about this: to make customers fearless of any weather and happy to stay here. In addition to the official viewing area, there was also a relaxation area (dining area), and an exhibition area. We spent a week with the organizers discussing the tents for all areas and the functions of the tents. We worked with the organizers for a week to discuss the tents in all the areas and the functions of the tents.
As a result, the number of exhibitors at the event far exceeded the number of previous businesses. There was a 300% increase in attendance over previous years.