This structure provides the necessary space, shade, and comfort to hold the special affair. Above all, tents can set the mood or ambiance for the entire event; hence, they must be carefully chosen and properly installed. When opting for wedding event tents rentals for the wedding reception venue, make sure that expert providers assist you.
What style of wedding venue do you want?
These professionals can help wedding coordinators, even the couple themselves, in planning, finding, and setting up the most ideal awning for their once-in-a-lifetime celebration. The pre-planning involves the settlement as to the size of the tent needed to accommodate the number of expected guests. Of course, that also includes concerns about the location, such as overhead obstacles of dangling branches and power lines, plus the capacity of the available berth.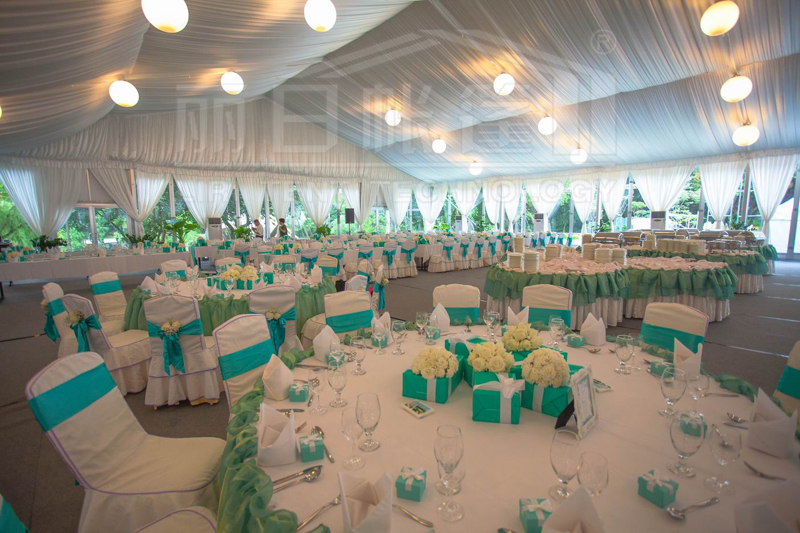 After settling those matters, these reliable providers can also help in choosing the type or style that best complements the theme or motif of the event,as well as the overall affair mood that the couple wants to achieve. They can have traditional frame tents that are perfect for backyard wedding receptions. This is a freestanding structure that can allow users to install sidewalls if they prefer.
Another plausible option for wedding tent rentals is the use of high-peaked tension covers. The main advantage of this style is that it is visually stunning both inside and out. Hence, they can significantly contribute in creating a romantic ambience for the event. Moreover, there are high-quality versions with more features, such as optional windows, design accents, and more.
Banquet style wedding style
For bigger receptions with more guests,clear span tents are the ones recommended by experts. These are heavy-duty awnings that have sturdier support poles around the perimeter to keep the structure up. Since they are wide and open,they can leave more options for the users to add the designs they want. Above all,clear span tents are wind and weather-resistant;
Without a reliable cover, a convenient and memorable outdoor wedding reception may be difficult to achieve. Thus, couples must be meticulous in choosing what can go best for their individual needs. Most importantly, they must hire the most reputable awning planners and providers that can guide them in finalizing their wedding event tent rentals.