Holding a trade show is more difficult than it looks, and it looks pretty difficult already. However, this should be a fun event and not a stressful one. Decoration, for one, can be a challenge if you're creatively challenged. You would think that hiring a decorator is in order, but wait, you might be able to pull it off.
To start with a successful trade show, you must leave a deep impression to your guests, so that they can keep it in mind. In this way, a transparent tent will help you a lot. Add some lights in it, will make your tent more colorful at night, it will be filker like the star.
Transparent tent is using the transparent pvc material, which can add something special at night. Size of the tents in the pictures is tent with 20m clear span, with 204x120mx4mm, for this main profile, wind load can reach 90mph.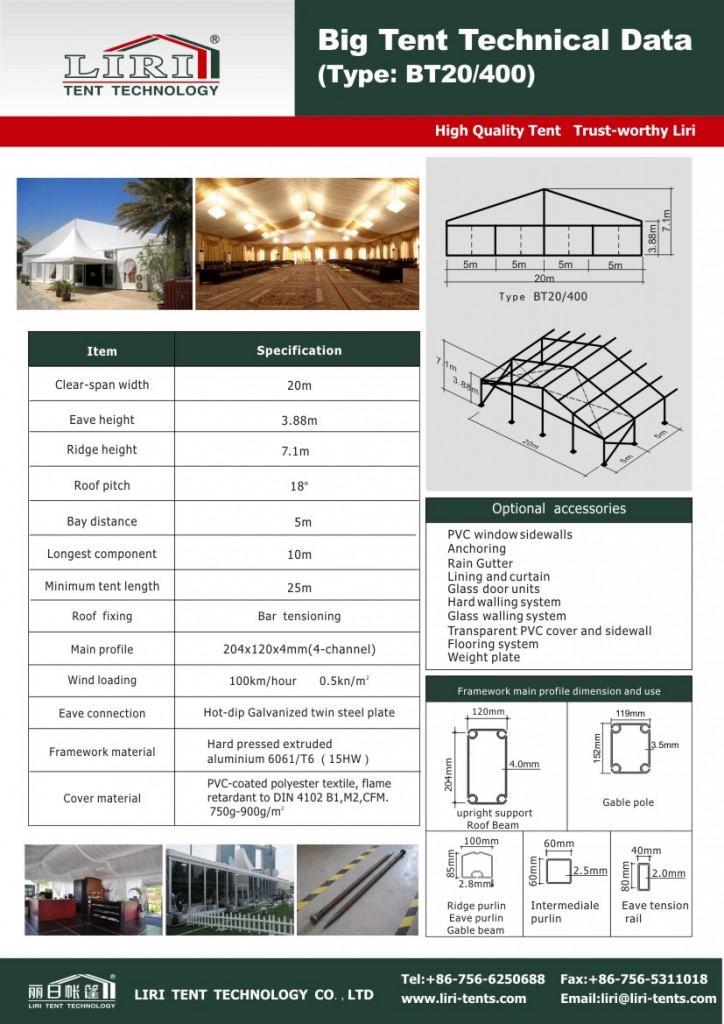 For more information, please contact:
Chloe Yu
+86 188 1865 0996
tent70@liri-tents.com