Whether you need a permanent industrial applications building or when the business grows, you need temporary warehousing, Zhuhai Liri Tent can provide you the ideal solution. Our warehouse tents for the convenience of construction enterprises short season, the venue provides a flexible distribution of flexible space, avoiding the need to increase the production of space rental, remote working and other hidden costs. Warehouse Tent construction does not require a permanent foundation which can be built in almost any ground —- asphalt, concrete or grass, and so on. Tents in flexibility and economy is far superior to conventional steel structures, construction of buildings and do not have the required land permits trouble.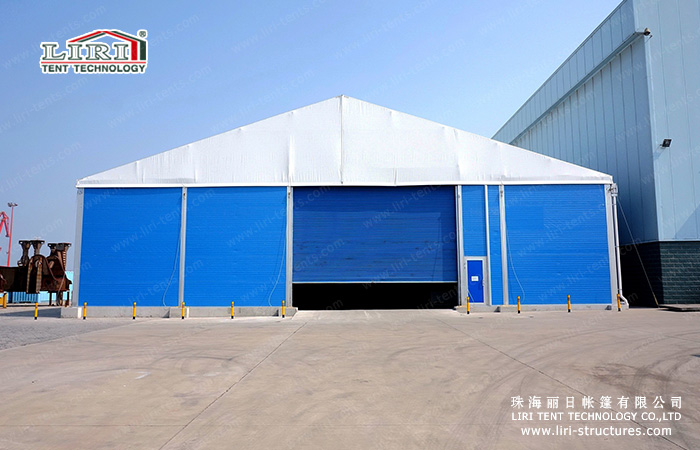 Our warehouse tent size is very flexible and also for the acessories, you can according to your need to customize the tent, like the sandwich walls, rain gutter, rolling door, single person working door and so on. And the clear span of the tent is from 5m- 60m.
The one in the pictures is a kind of our warehouse tent with 256x121x5mm main profile, 5.2 m side height, with a very stround design and main profile.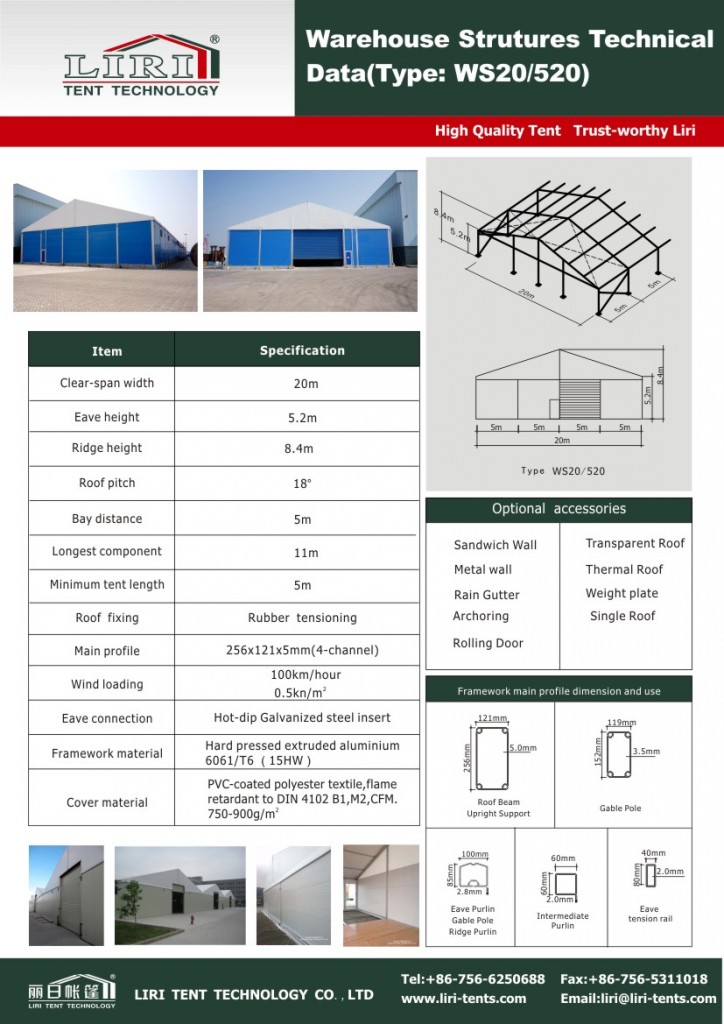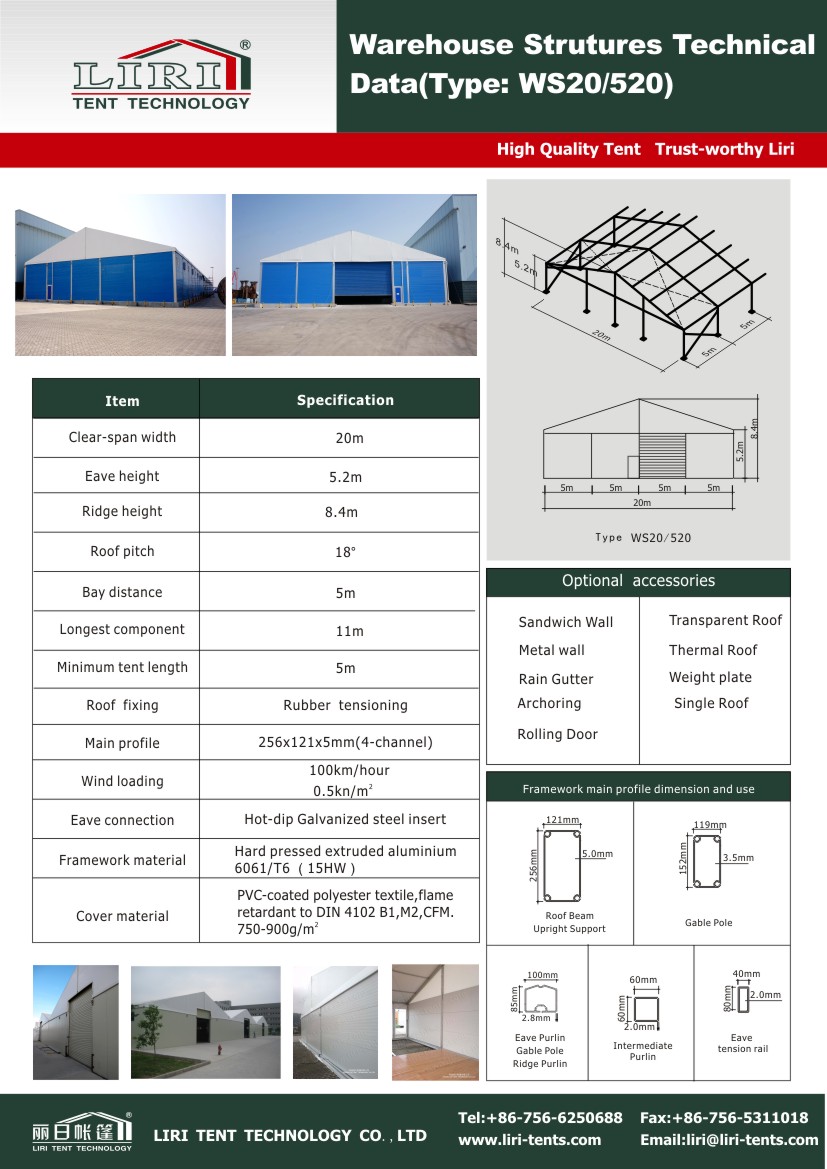 For the warehouse tent it is not only very convenient but also with a very economical price. It can be movable.
If you want to know more information, feel free to contact us.
Chloe Yu
+86 188 1865 0996
tent70@Liri-tents.com