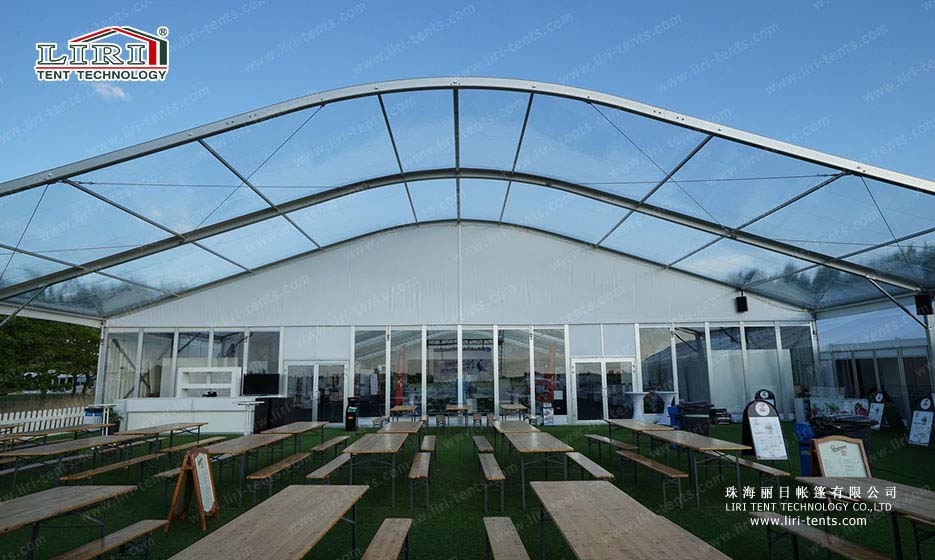 This 20x40m Arc roof tent can accommodate up to 1000 people and has been sold to the central African city of Cameroon. It does not have any pillars inside, which means that the space can be used 100%. It has been installed with a combination of rigid plastic panels and an aluminum alloy plate gold door, which can protect the tent's periphery very well.
The arc roof does not fear stormy weather, or sandy weather, this kind of curvature for the stay of foreign objects has a good repulsive effect.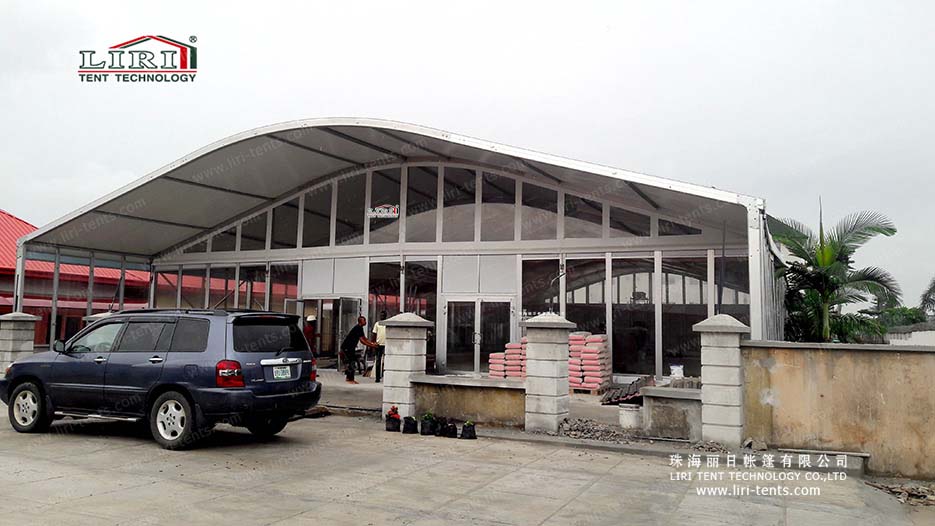 The Arc Roof Tent can be widely used as a wedding tent, party tent, exhibition tent, church, etc. The clear span tents are available in widths from 10m to 60m and in lengths of 3m or 5m as a pitch. In addition, be imaginative and change the shape of the roof to A-shape, circle, curve, polygon, etc.
We are a manufacturer and seller of large event tents and have a full line of clear span frame tents for sale and rental. Used arc roof tents can be used for a variety of important event occasions, with the advantage of 500, 1000, and 2000 people specifications and cheap rental fees.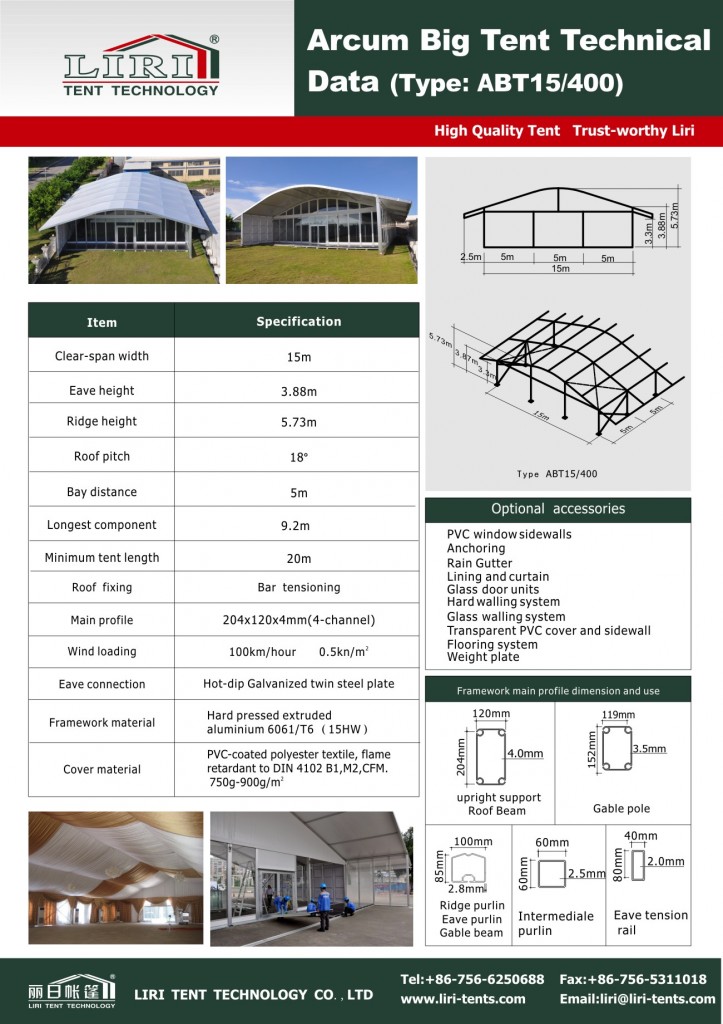 Arc Top Tent Features
Light weight, easy to transport.
Strong structure, can resist wind speed 80 km/h.
Flexible can be installed on any type of land.
Quiet, can block most of the outdoor noise.
Multi-functional, can match a variety of practical equipment.
Arc Top Tent Accessories
PVC window wall.
Transparent PVC roof cover.
Transparent PVC wall.
Rain gutters.
Ground Anchor.
Counterweight plate.
Arc Top Tent Specifications
| | | | | |
| --- | --- | --- | --- | --- |
| Span Whidth | Eave Height | Ridge Height | Bay Distance | Main Profile |
| 15m | 3.92m | 5.4m | 5m | 300x120x5mm (4 - channel) |
| 20m | 3.92m | 6.3m | 5m | 300x120x5mm (4 - channel) |
| 25m | 3.92m | 7.15m | 5m | 300x120x5mm (4 - channel) |
| 30m | 3.92m | 7.87m | 5m | 300x120x5mm (4 - channel) |
| 40m | 3.92m | 9.6m | 5m | 300x120x5mm (4 - channel) |