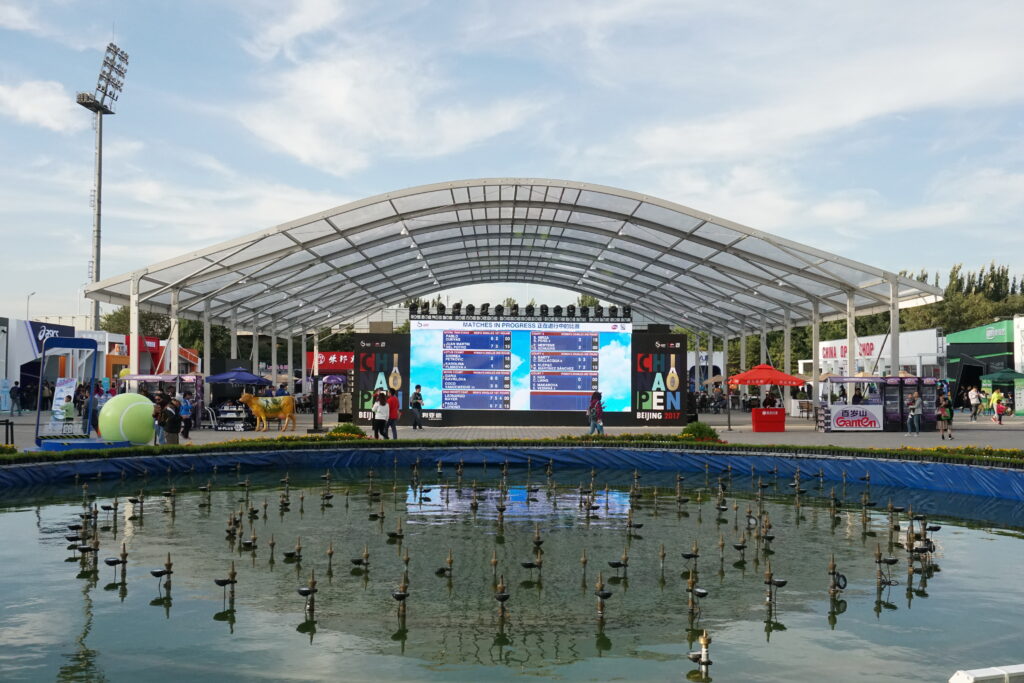 Arc roof tent is famous for its beautiful arc shape and good wind resistance. It can be used on many occasions such as churches, tennis courts, outdoor weddings, etc. The curved roof is made of polyester fabric with double PVC layers, which is water-proof, sun-proof, anti-corrosion, and UV-resistant, and has a theoretical service life of up to 10 years.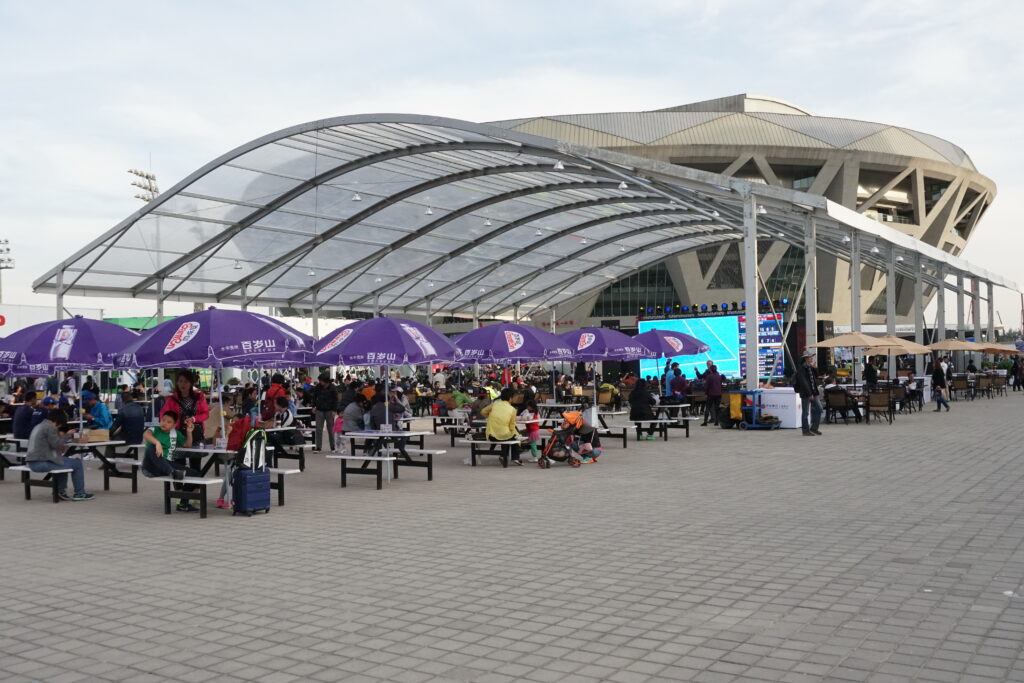 The Arc Tent is one of the clear span structure tents, which uses hard pressed extruded aluminum alloy 6061/T6 (13HW) for its frame. Therefore, it is very flexible in size, such as 10m 20m 25m, etc., and customers can customize larger sizes. There is no load-bearing pillar inside the arc tent, so the available space is huge.
We are a manufacturer and seller of large event tents with a full line of clear span frame tents for sale and rental business. Used curved roof tents are still available for a wide range of events at cheap prices, please contact me if you need one.

Features Of The Arc Roof Tent
Lightweight and easy to transport.
Strong structure, can resist wind speed 80km/h.
Flexible can be installed on any land type.
Quiet, can block most outdoor noise.
Multifunctional, can be matched with a variety of practical equipment.
Inexpensive, providing customers with customized prices for different specifications.
Arc Roof Tent Accessories
Transparent PVC roof.
Transparent PVC walls for excellent wind and rain protection.
Glass wall/door system, single or double doors available.
Rain gutters guide the direction of rainwater flow.
Flooring, Wood flooring, fabric carpet, etc.
Air conditioning system, ventilation equipment.
Counterweight plates, pressurized without damaging the floor.
Arc Event Tent Specifications
| | | | | |
| --- | --- | --- | --- | --- |
| Span Whidth | Eave Height | Ridge Height | Bay Distance | Main Profile |
| 10m | 3.88m | 5.53m | 5m | 204x120x4mm (4 - channel) |
| 12m | 3.88m | 5.83m | 5m | 204x120x4mm (4 - channel) |
| 15m | 3.88m | 6.3m | 5m | 204x120x4mm (4 - channel) |
| 16m | 4m | 6.5m | 5m | 204x120x4mm (4 - channel) |
| 18m | 3.88m | 6.9m | 5m | 204x120x4mm (4 - channel) |
| 20m | 3.88m | 7.1m | 5m | 204x120x4mm (4 - channel) |
| 20m | 6m | 9.22m | 5m | 204x120x4mm (4 - channel) |
| 21m | 3.88m | 7.25m | 5m | 204x120x4mm (4 - channel) |
| 25m | 3.88m | 7.88m | 5m | 204x120x4mm (4 - channel) |