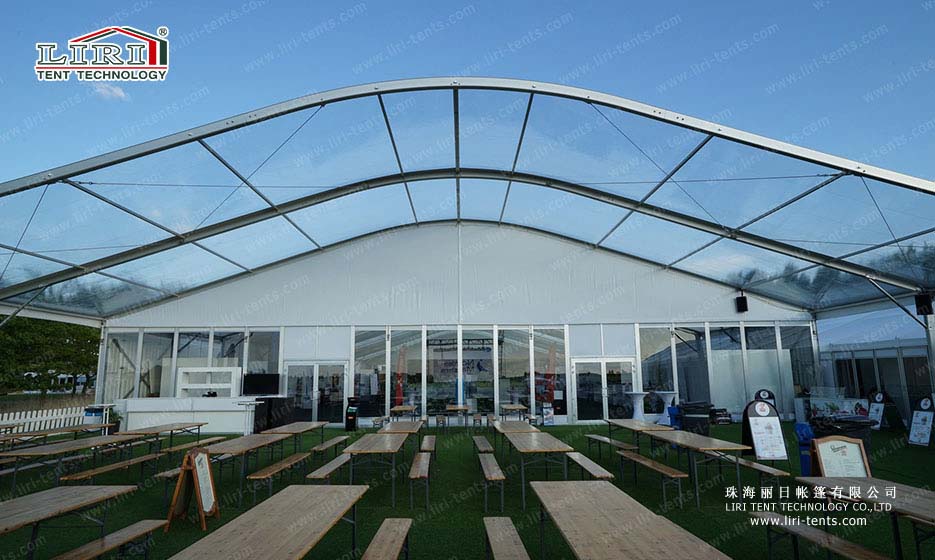 This curved event tent measures 20x40m and can accommodate up to 1000 people. It was installed in Cameroon, Central Africa, for an outdoor restaurant. The interior of the Liri clear span tent is not covered by any poles and the floor space can be used 100%. The tent is available with a wide range of edging, mounting panels, PVC fabric, aluminum door frames, etc.
The curved roof tent has one advantage: the roof does not collect rain, wind, sand or debris. Roofs are easier to keep clean.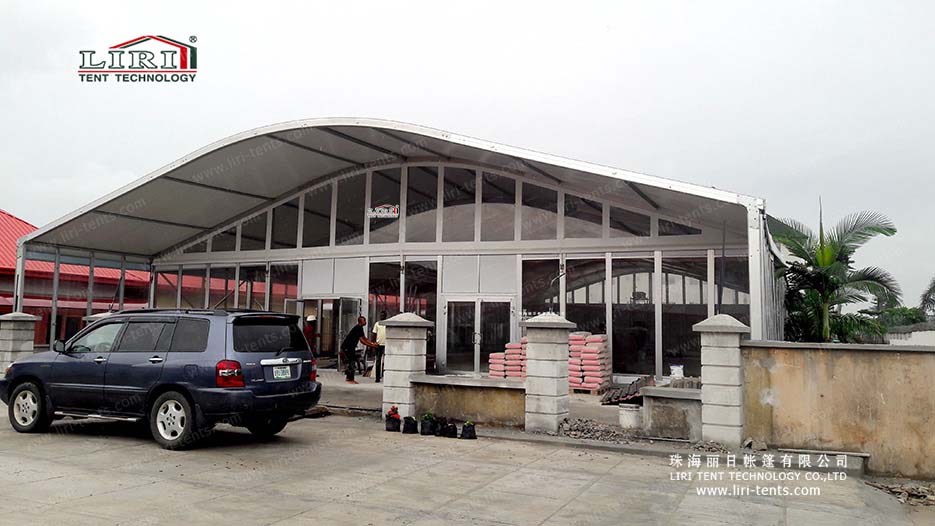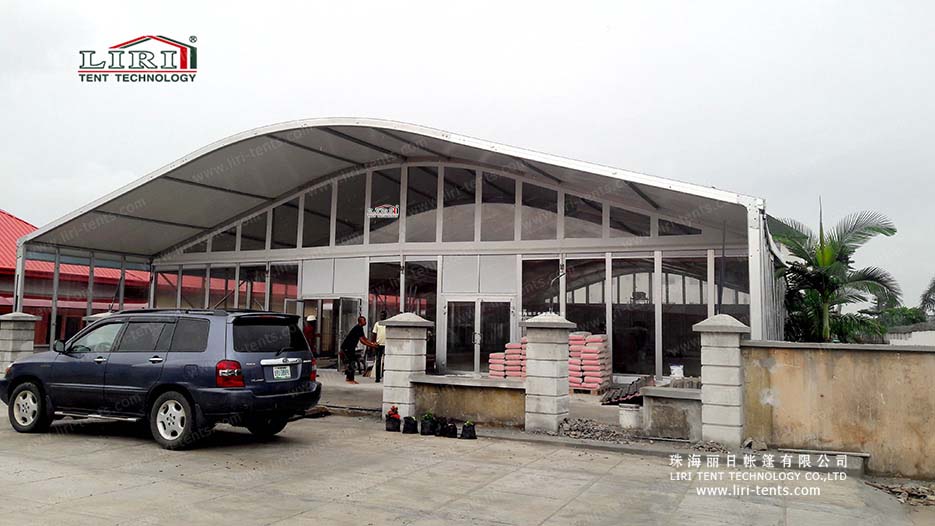 The Arc Roof Tent can be widely used as a wedding tent, party tent, exhibition tent, church tent, etc. The clear span tents are available in widths from 10m to 60m and lengths of 3m or 5m as a pitch. In addition, be imaginative and change the shape of the roof to A-shape, circle, curve, polygon, etc.
We are a manufacturer and seller of large event tents and have a full line of clear span frame tents for sale and rental. Used arc roof tents can be used for a variety of important event occasions, with the advantage of 500, 1000, and 2000 people specifications and cheap rental fees.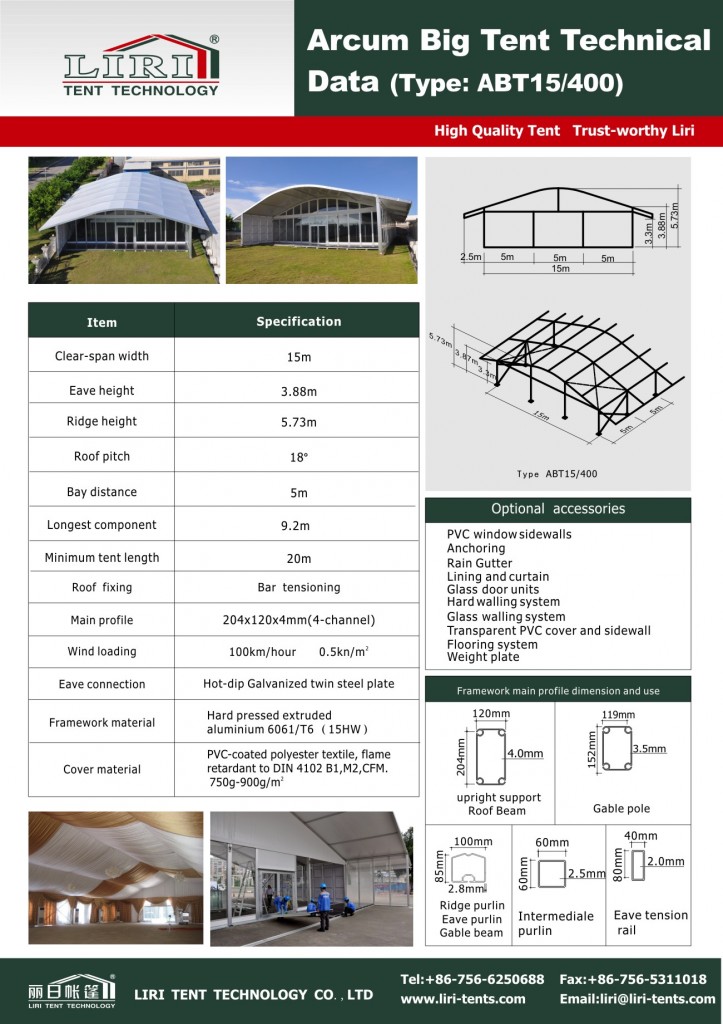 Features
Light weight, easy to transport.
Strong structure, can resist wind speed 80 km/h.
Flexible can be installed on any type of land.
Quiet, can block most of the outdoor noise.
Multi-functional, can match a variety of practical equipment.
Accessories
PVC window wall.
Transparent PVC roof cover.
Transparent PVC wall.
Rain gutters.
Ground Anchor.
Counterweight plate.
Specifications
| | | | | |
| --- | --- | --- | --- | --- |
| Span Whidth | Eave Height | Ridge Height | Bay Distance | Main Profile |
| 15m | 3.92m | 5.4m | 5m | 300x120x5mm (4 - channel) |
| 20m | 3.92m | 6.3m | 5m | 300x120x5mm (4 - channel) |
| 25m | 3.92m | 7.15m | 5m | 300x120x5mm (4 - channel) |
| 30m | 3.92m | 7.87m | 5m | 300x120x5mm (4 - channel) |
| 40m | 3.92m | 9.6m | 5m | 300x120x5mm (4 - channel) |