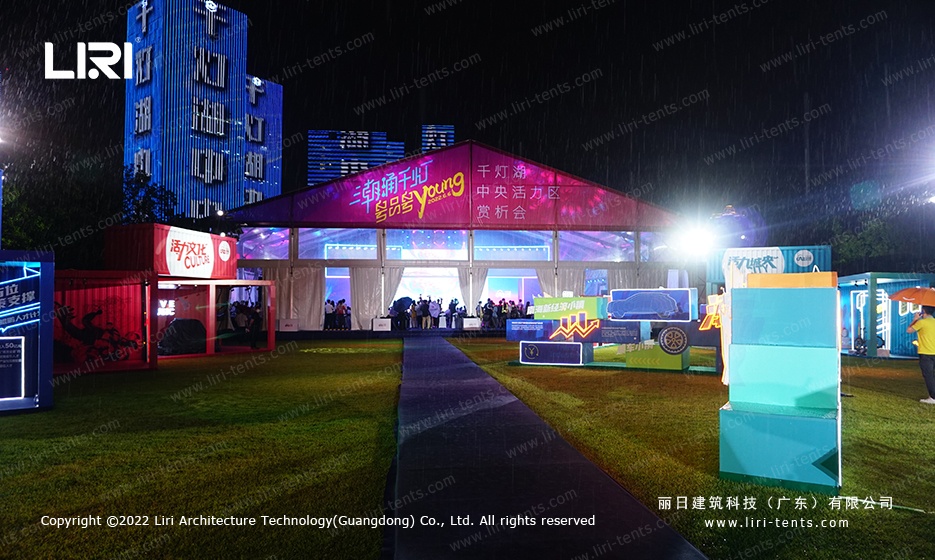 With the mid-year approaching, various celebrations and exhibitions are being prepared in full swing. Traditional hotel celebrations have limitations in terms of the event area, the number of attendees, and customized equipment. As a solution to provide a "temporary space", clear-span tents are increasingly valued and adopted. So, what are the advantages of net span tents for themed events?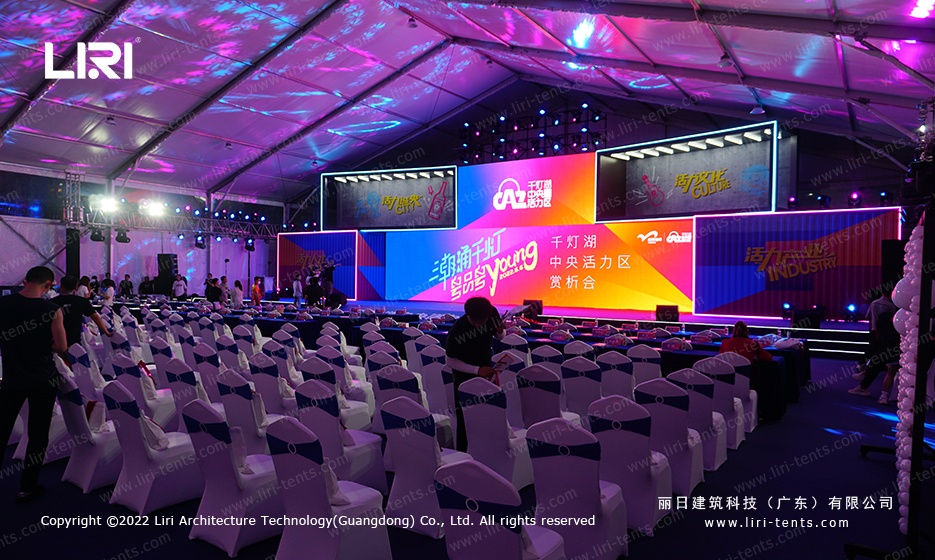 A great live event not only reflects the strength of the organizer but also in attendance and revenue. At the same time, organizers are discovering the multi-functional use of tents. Themed customization is what highlights the difference between the event. From frame color, tarp color, space design, peripheral arrangement, etc., all can be freely designed.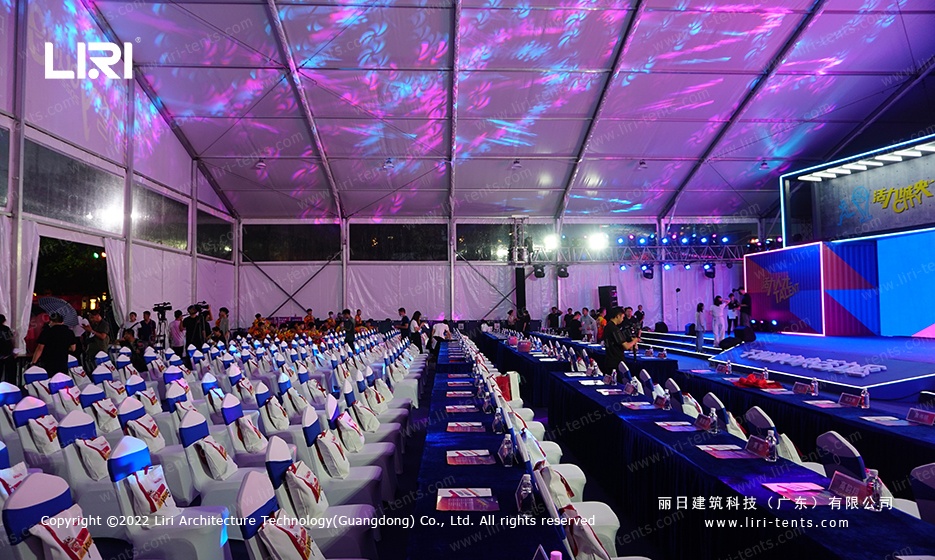 This 25 * 30m movable tent, although it is just a simple A-top tent. The lighting effect, but gives a strong visual impact. The surrounding side walls use a combination of white and transparent tarp. In the tent without a column, a broad stage is built in front, and hundreds of chairs are behind. The surrounding area is covered with scaffolding, lighting, sound and other equipment used this time. The 6-meter-high tent gives people a sense of pleasure that can not touch the top.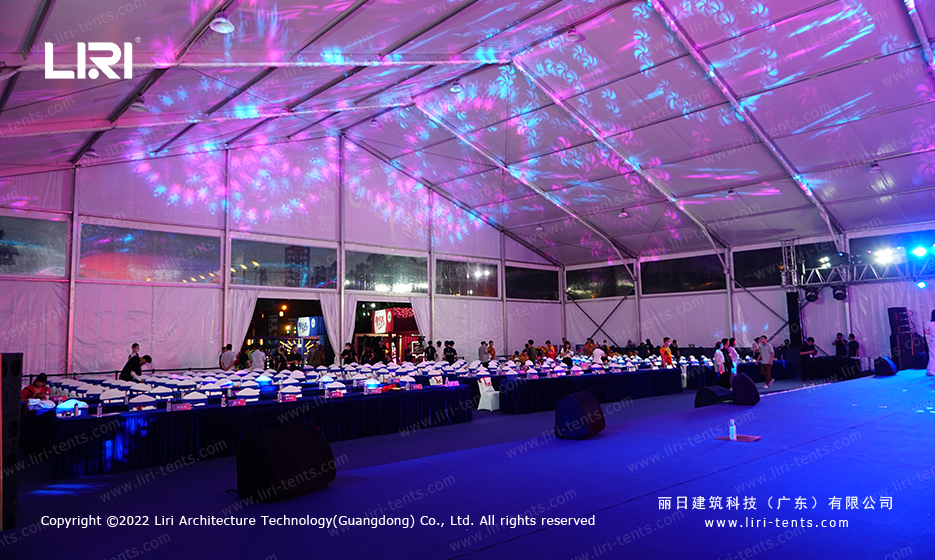 Themed events are cyclical and mobile, requiring a higher degree of precision for timing. It is obviously not cost-effective to rent a venue exclusively in a hotel or fixed building. Suitable venues are also subject to the influence of schedule, location, and policy. With all aspects considered, using a live tent is undoubtedly the best quality answer.
In the themed events of the night light show, it is definitely the lights that receive the attention. The dazzling, colorful, dream-like presentation of the lights had the audience in stitches.
In reality, for this light show, our engineers, the erection work was divided into several inspections and tests of the frame tent. Communication and consultation with the exhibition organizers were necessary to present such a perfect lighting effect.