The curtain of 2015 IAAF World Athletics Championships was rised today at the Beijing National Stadium,which is also named "Birds Nest". This event will last nine days. The Championships attracted 1,931 athletes from 207 countries and regions. It also set a world record that the quantity of the participating teams and participants is the most since it was originated. There are 69 Chinese athletes who are going to attend 34 matches in 47 projects. More than 3,400 people from world's major media take part in the report of this game.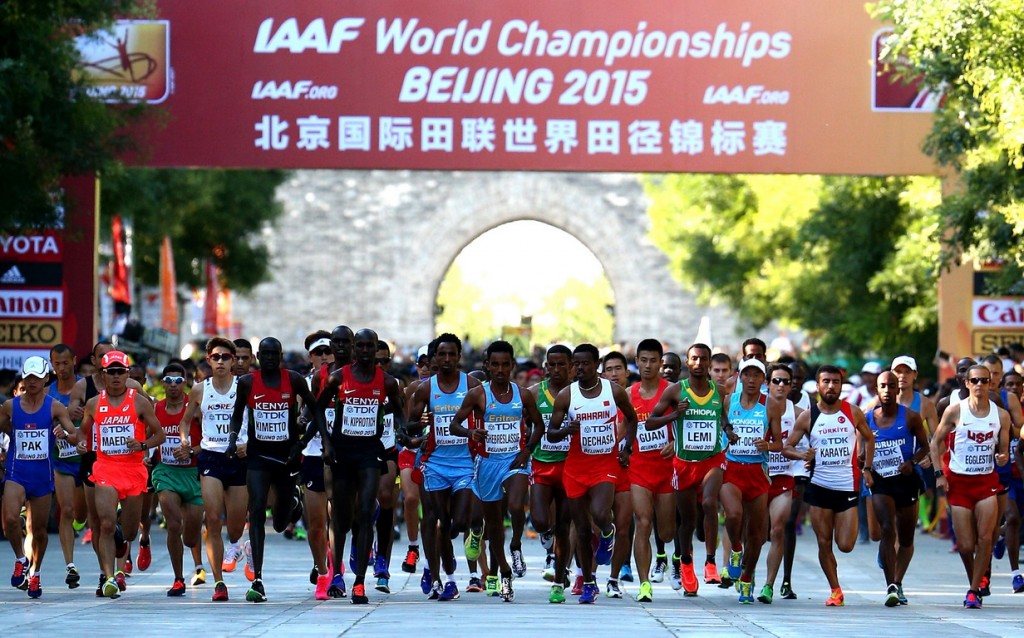 In the first day,it will produce 3 gold medals,including Men's Marathon,Women's Shot and Men's 10,000m race. The Men's Marathon will start at 7:35 in this morning as the beginning race of the World Athletics Championship. Last night,the game-related facilities were built up in the starting point and terminal point.
The preparatory work for the Championships was finished days ago,LIRI TENT is looking forward to the curtain open of the Championships since all tents have been erected in the game field. There are many Security Check Points with trained staff surrounding Bird's Nest. LIRI TENT will serve the first batch of audiences in Bird's Nest in this morning. LIRI TENT also will provide perfect services for the guests from all over the world.