Double Decker Tent is made of two-story structure tent, it is durable in design and has better ability in wind resist and snow loading capacity. The wind speed resistance is up to 100km/h(Wind load is 0.5 kn/m2) .
Besides, the flooring structural supports adopt our high-quality wooden beams and the second-floor system adopts 28mm thick waterproof splint. The Double Decker Tent is also made from a modular system like the traditional clear span structure.
The length can be extended by a 5m bay section without a limit and it is the same as the normal structures. The time needed for installation is very short and it can be installed and dismantled repeatedly. And easy shipping is another advantage of the Double Decker Structure.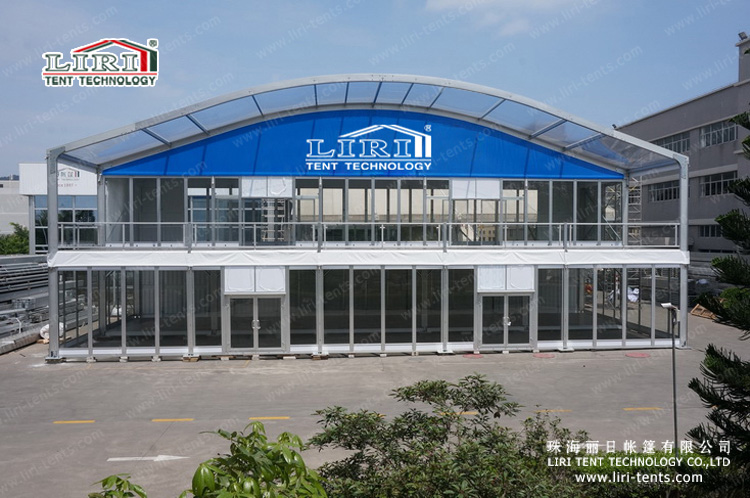 For the Two storey tent, it is very good for saving places, and it is a high end design. No matter it used for event center, and size from 10m -30m, with 300x120x5mm main profile, and the wind loading will be 120 km/h. The extreme strong aluminum frame and structure will be very important for such a structure.