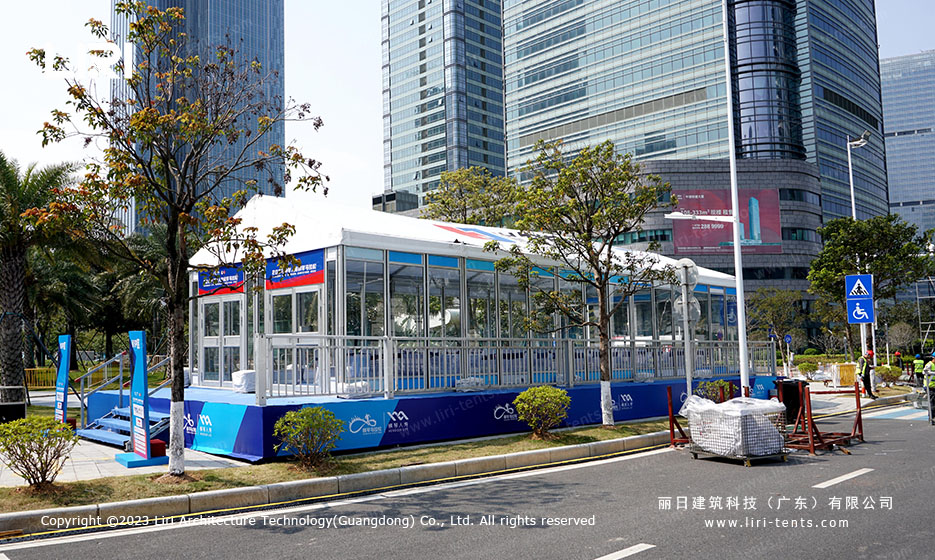 Outdoor sports competitions are often short events with high demands on event tents. An example is the marathon to be held in Hengqin, Zhuhai, China in 2023. Clear Span Tent Factory took only 2 days to install the Aluminum Event Tent in the case study.

Aluminum Event Tent For Marathons
Traditional fixed buildings such as gymnasiums, soccer stadiums, etc. are difficult to adapt to modern sports that involve large numbers of people and an undefined field. In addition, outdoor concerts, exhibitions, and other outdoor activities with undefined venues can hardly meet the requirements of traditional fixed structures.
Therefore, the clearspan tent is often used for temporary large-scale outdoor activities with the advantages of low cost, quick installation, and changeable shape.
Clearspan tents can be installed on the ground according to the type of ground.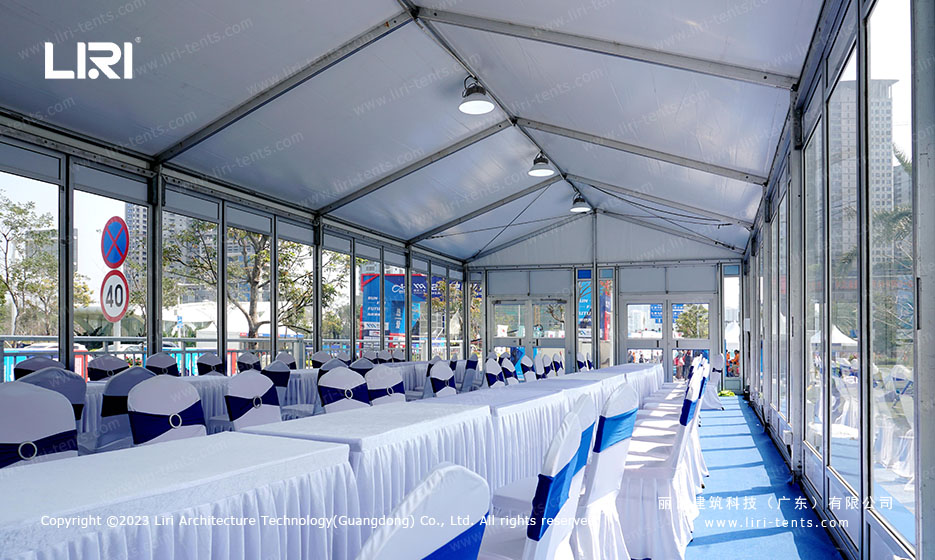 Flexibility To Create Temporary Space
The average event cycle is relatively short at 10 days or less. An event tent is unlikely to cost a fortune. Therefore, the ability to reassemble and disassemble multiple times is very important. Good aluminum materials are a resource for the environment. Factory parties can rent or sell them multiple times, and used event tents will not affect the effectiveness of their use.
The most important thing is to check the aluminum hardness of the used clear span tents sold many times. The theoretical service life of T600 aluminum reaches 30 years. In contrast, PVC roof tents have only a 5-year usage cycle. The effectiveness of the whole frame tent also includes external equipment, such as air conditioners, heaters, water conduits, ground anchoring systems and many other aspects.
Choosing an excellent clearspan tent factory can save you 95% of the trouble. Because we understand that you just need a clean, safe, and even luxurious temporary space.