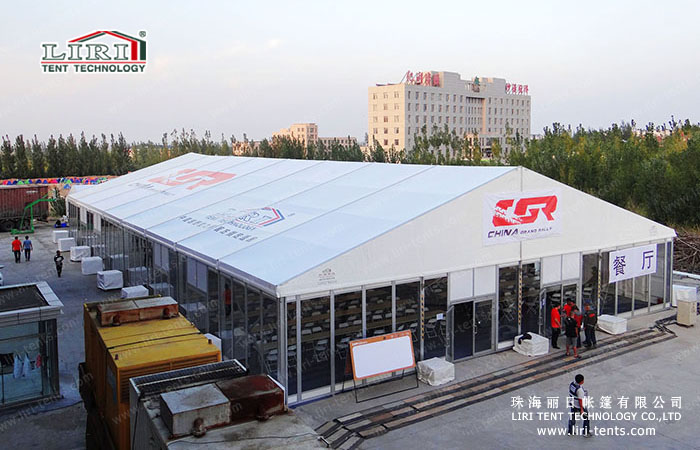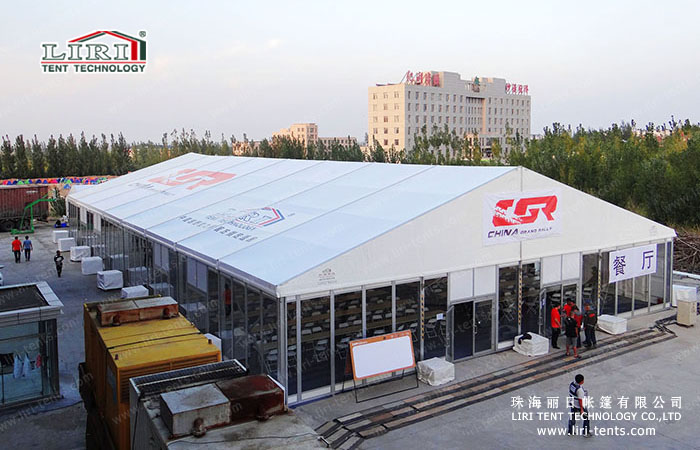 For the 500 people event tent, people normally think about 10x50m span tent with 3.3m side height. However, with the modular design, it can be a very flexible design for the outdoor temporary purpose.
If people want to have more space for the events, a bigger size is available. 500 people event tent with nice decoration is a very popular design and size for the outdoor wedding event. People can decorate with roof lining and inside curtain base on their favor.
If people do not have enough budget, but still want the tent looks more luxury, they can fix only one side of the entrance with glass walls or ABS walls, and other three sides with normal pvc sidewalls. It is a very good idea to save cost but look luxury.