The Arcum Tent is composed of high reinforced aluminum frame and PVC covers. Arcum tent is based on the "A" frame clear span tent design and reasonably absorbs the Chinese traditional architectural design elements. We pre-press the aluminum roof-beams so that it can become the curve shape.
The characteristics of the Arcum Tent will include a good-looking structure with a beautiful roof line and a lot of space inside the tent. It will also give you a feeling of currency to use it for big tents, exhibitions, or for a temporary showroom.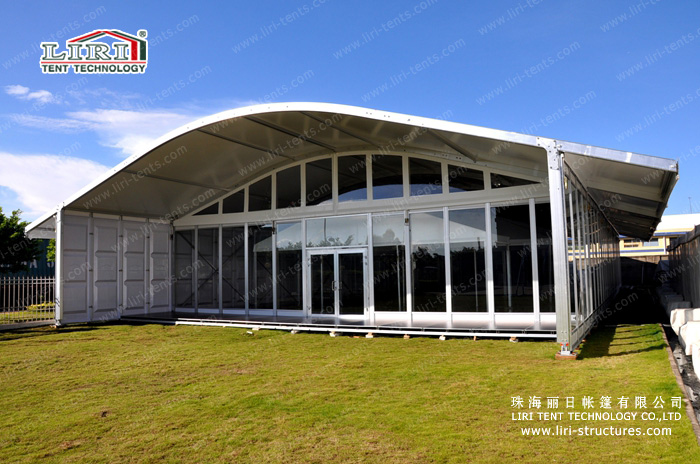 2.Materials of Our 20mx75m big party tent
Frame struss: hard pressed extruded aluminium 6061 /T6(15HW) which can last more than 20 years.
Fabric cover: high quality double PVC-coated polyester textile, 100% waterproof, flame retardant to DIN4102 B1, M2, CFM, UV resistant, tear resistant, self-cleaning ability, etc.
Connector: strong hot-dip galvanized steel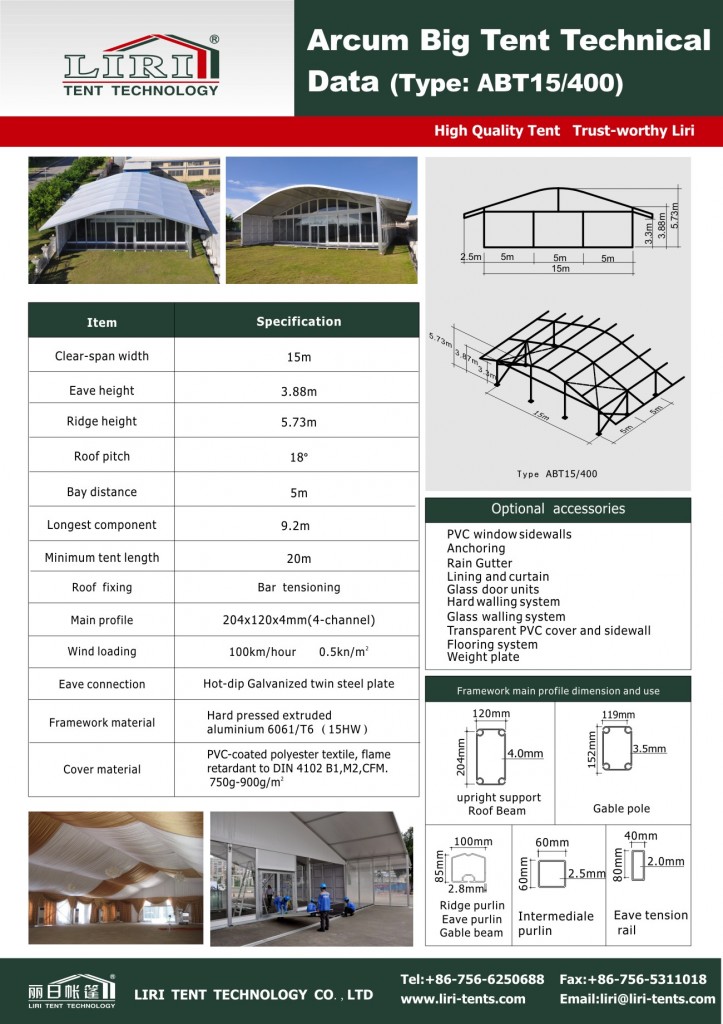 3.Features of Our 20x75m big party tent
Allowed temperature condition: -30 degree Celsius~+70 degree Celsius
Wind load: max. 100km/h (can be reinforced)
Snow load: 75kg/sqm (snow can't stay if use big degree roof pitch design)
Easy to be assembled and dismantled, movable.
No pole inside, 100% available interior space.
For more information, please contact:
Direct: +86-756-6320926
Mobile/whatsapp: +86-18818651021
E-mail:
tent67@liri-tents.com

Skype: tent67