Building, hotel, or convention center rental space is very expensive nowadays. You pay for the use of the square footage and utilities, and there's often a facilities charge too. There are also a lot of restrictions placed on the events in terms of the number of people allowed and the type of activities allowed. It's not surprising more and more businesses and consumers are turning to tent rental around the world.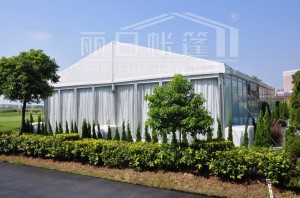 A tent rental makes perfect sense. You can enclose the tent in colder months or create a summery atmosphere in warmer months by leaving the space open on the sides. Holding a presentation under a tent sets the right mood and a relaxed atmosphere so people are more likely to pay attention and to enjoy the event. You save money while your guests are more than satisfied with the arrangements.
If you think a tent is only appropriate for entertainment, you will be surprised to learn that all types of presentations are made under tents. There are various kinds of presentations and all are suitable for a tent rental. Following Event Tents from Liri Tent Vendor are ideal for your different types of presentations and keep people more than happy to attend.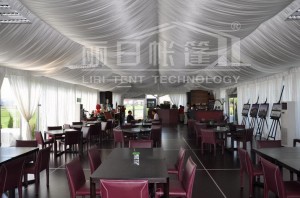 Type
Span Width
Bay Distance
Eave Height
Ridge Height
Main profile
ET
8m/26.2′
5m/16.4′
3.3m
4.53m
152x119x4mm(4-channel)
ET
10m/32.8′
5m/16.4′
3.3m
4.85m
152x119x4mm(4-channel)
ET
12m/39.4′
5m/16.4′
3.3m
5.16m
152x119x4mm(4-channel)
ET
15m/49.2′
5m/16.4′
3.3m
5.62m
152x119x4mm(4-channel)
ET
16m/52.5′
5m/16.4′
3.3m
5.72m
152x119x4mm(4-channel)
ET
18m/59′
5m/16.4′
3.3m
6.01m
152x119x4mm(4-channel)
The length can be extended by 5m bay such as 15m,20m,30m,40m…Customized size is available.