Aluminum Frame Structure Tent is suitable for temporary or permanent usage, thanks to the modular design, it will save you 2 times of time for installation as well as cost comparing to any bricks and mortar building. Find the best solution for your church function.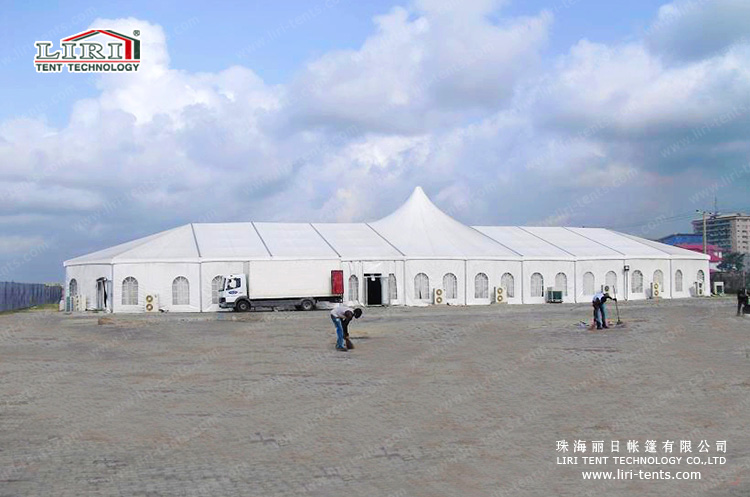 -Size of Our Church Tent
Clear Span Width are available from 10m to 40m
Length can be extended by 5m bay such as 15m,20m,30m,40m…Customized size is available.
-Accessories of Our Church Tent
1.Covers: colorful cover, transparent cover, inflatable roof cover
2.Windows: dome or square clear PVC windows, mesh window, glass window for glass wall
3.Wooden Flooring System: VIP cassette flooring, simple cassette flooring
4.Doors: double-wing glass door, single-wing glass door, glass fire door, aluminum door, rolling shutter(automatic or manual)
5.Wall: soft PVC fabric wall, glass wall, ABS hard wall, sandwich panel wall, steel plate wall
6.Rain Gutters: inner roof beam rain gutter or rain gutter between two similar tents
7.Other Optional Items: table, chair, lighting, AC, carpet, installation tools, etc.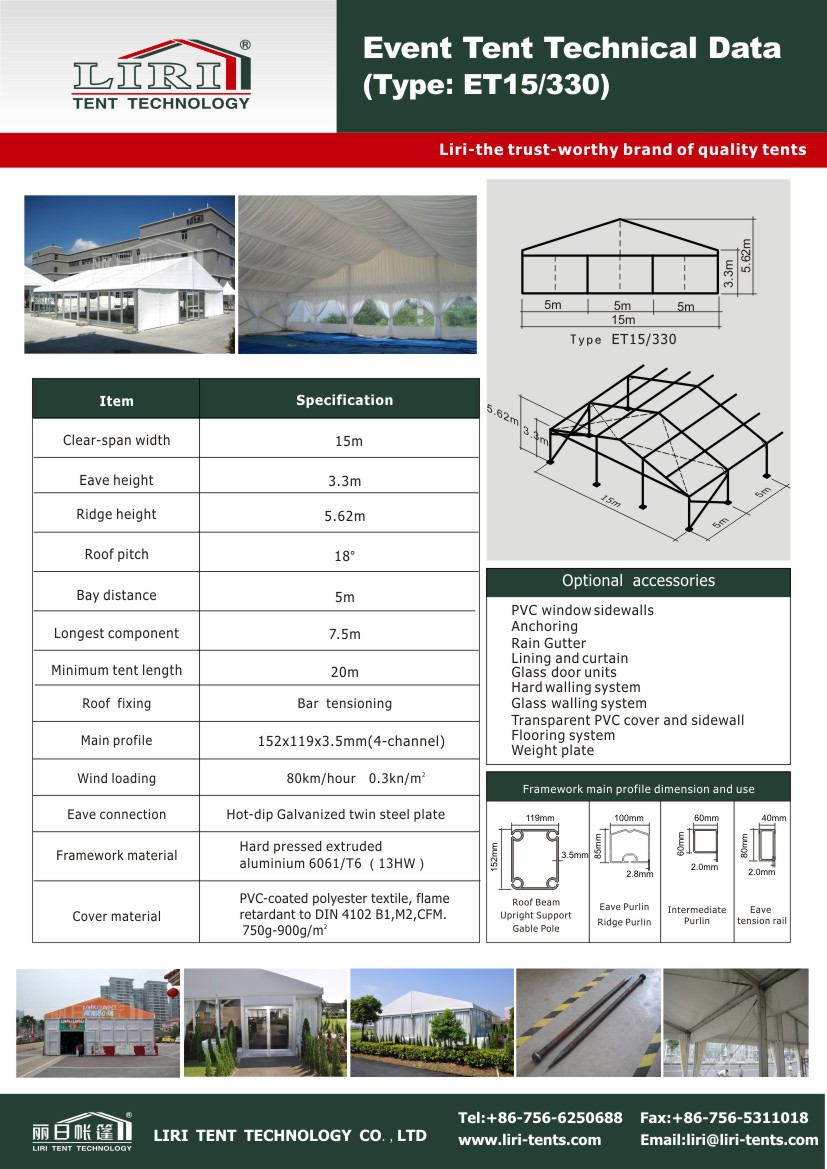 -Fixing Method of Our Church Tent
Ground anchors, weight plate, expandable bolts
Any query about our tent, please contact:
Zhuhai Liri Tent Technology Co., Ltd.
Mobile/WhatsApp: +86-135 7066 9856
Skype: tent72
E-mail: tent72@liri-tents.com