2Whether for open-air catering, club parties, or private garden parties, we may help you. Especially, a new party tent for 200 people LIRI is your first option. With its beautiful appearance, high degree of individuality, and carefully thought-out execution, it is the best hall choice.
The party tent consists of a flexible construction with high-quality aluminum profiles. Thus it offers a wide range of variations. For example, you can use the new party tent as an autonomous party tent or as a side attachment for a large marquee.
Specification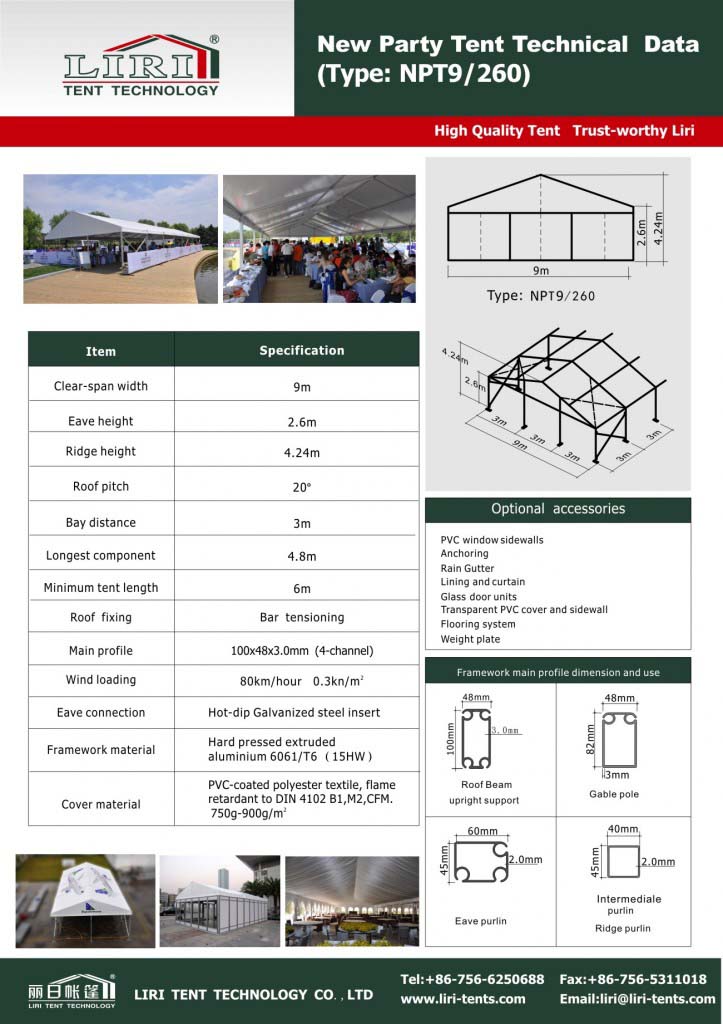 Even the smallest details have been thoughtfully researched to ensure that you can set up your tent quickly. Every one of these details shows: LIRI always puts the interests of its customers first.