20x50m polygon tent with PVC roof cover for 1000 people wedding party is hot sale now. The side height is 4m and the top height is 9.42m, while bay distance is 5m. All of our tents are modulr design make it possible to increase or decrease 5m per bay.
LIRI TENT, a leading manufacturer offers a variety of colors, patterns, sizes and shapes to meet the need of your event at affordable rates. Luxury event tents give an event a completely new feel and your guests will simply love the experience.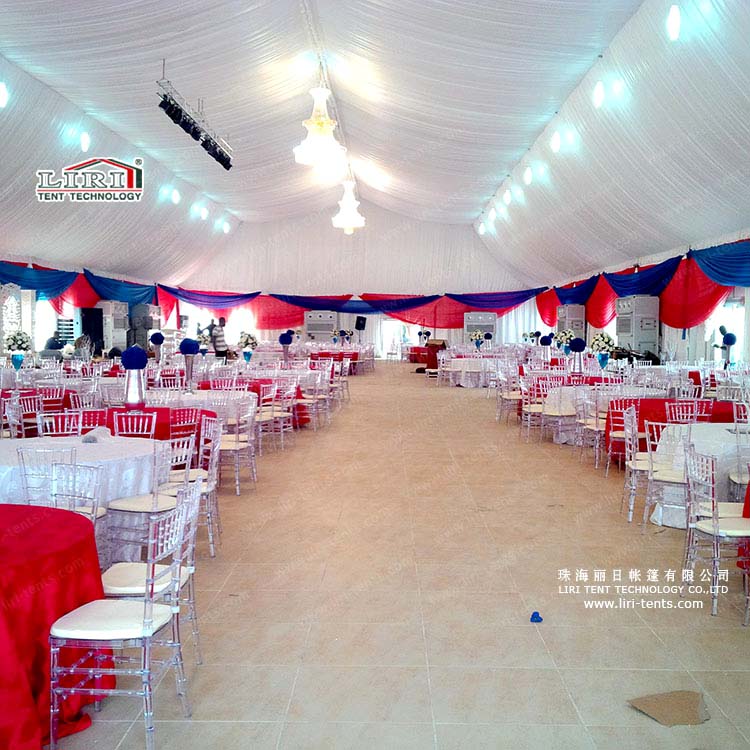 And the warranty: 10 years for aluminum frame and 3 years for PVC fabric. But the life span of aluminum can be 20 years, the PVC can be 8-10 years.
The clear-span width of our tents are from 3m to 80m with unlimited length, made by hard pressed extruded anodized aluminum alloy frame and fire retardant and water proof PVC. Here is our technical data of 20m clear span polygon tent for your reference.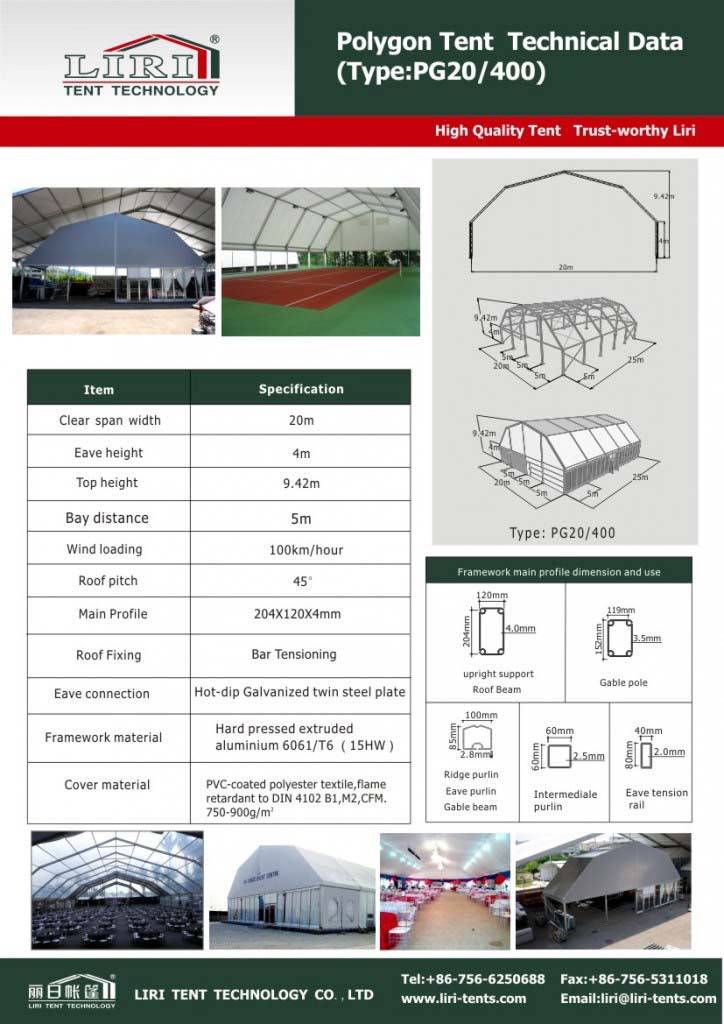 Optional Accessories for Tent with PVC Roof Cover
Covers: colourful cover, transparent cover, inflatable roof cover
Windows: dome or square clear PVC windows, mesh window, glass window for glass wall
Wooden Flooring System: VIP cassette flooring, simple cassette flooring
Doors: double-wing glass door, single-wing glass door, glass fire door, aluminium door, rolling shutter(automatic or manual)
Wall: soft PVC fabric wall, glass wall, ABS hard wall, sandwich panel wall, steel plate wall
Fixing Methods: ground anchors, weight plate, expandable bolts
Rain Gutters:inner roof beam rain gutter or rain gutter between two similar tents