The Hangar tents are the latest line of canopies developed for naval aviation and civil aviation as temporary or permanent hangars for light aircraft.
The main frameworks are manufactured with hard-pressed extruded anodized aluminum alloy. The covers and sidewalls are made of flame retardant double PVC coated polyester textile strictly based on the European standard DIN 4102B1, M2.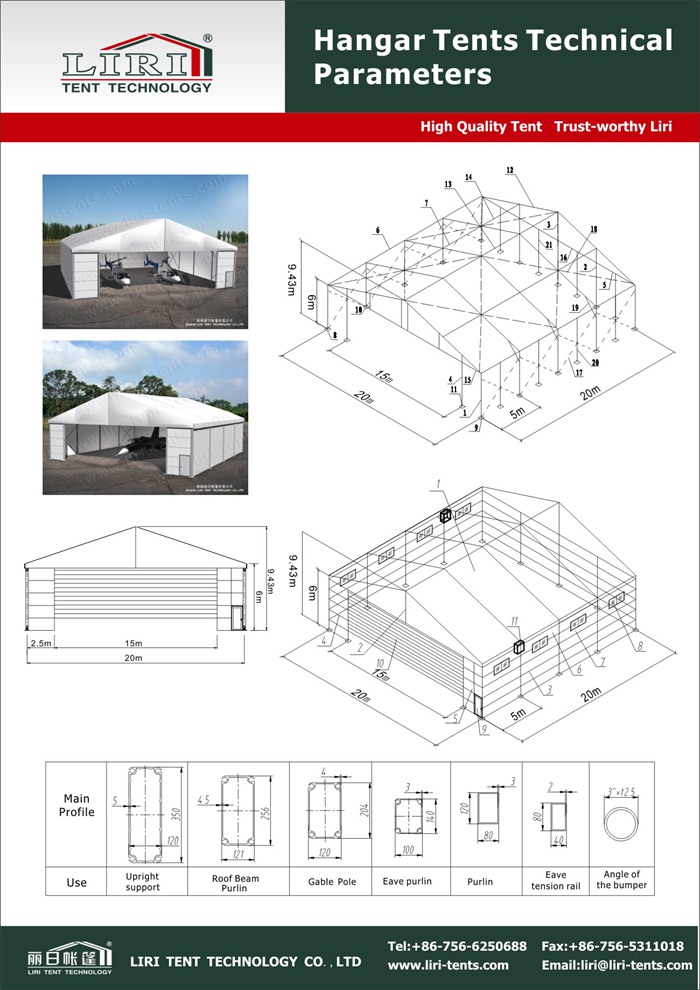 Various dimensions of hangar tents can be manufactured according to different sizes of aircraft. The main feature of the frameworks is that it is designed specially based on high degree configuring film insulated PVC textile. Large span flexible lifting doors and sandwich pannel walls form a unique Liri hangar tent.
Multiple kinds of optional accessories can be selected for different functions, such as film insulated roof cover, insulated sandwich panel walls, large span flexible lifting doors, colorful steel walls, LED lighting, working doors, rolling doors, flooring systems, rain gutter, fire-fighting systems, ventilation systems, and so on.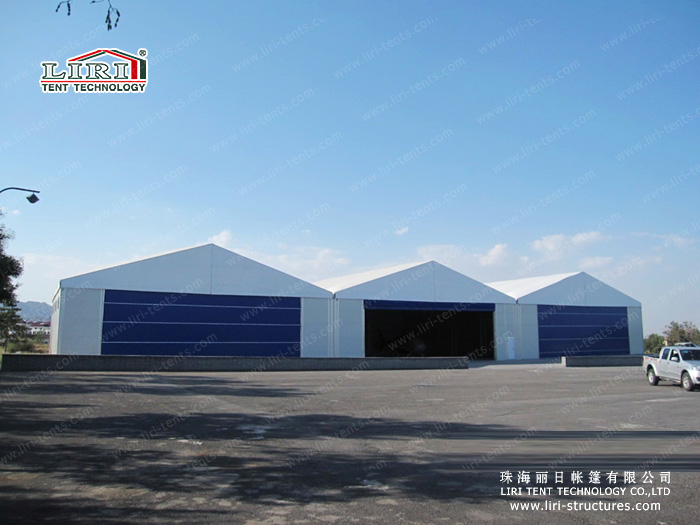 The hangar tent is durable and sturdy which able to resist up to 120KM/hour (0.7KN/m2 wind loading). Its small transport dimension, easy-assembling, and disassembling characters make this tent to be the best choice for hangars of Naval Aviation and Civil Aviation and other enterprises.
Hangar Tents for sale and more information please contact us.
Terry Yuan
Zhuhai Liri Tent Technology Co., Ltd.
Skype: tent72
Mobile/WhatsApp: +86-135 7066 9856
E-mail: tent72@liri-tents.com