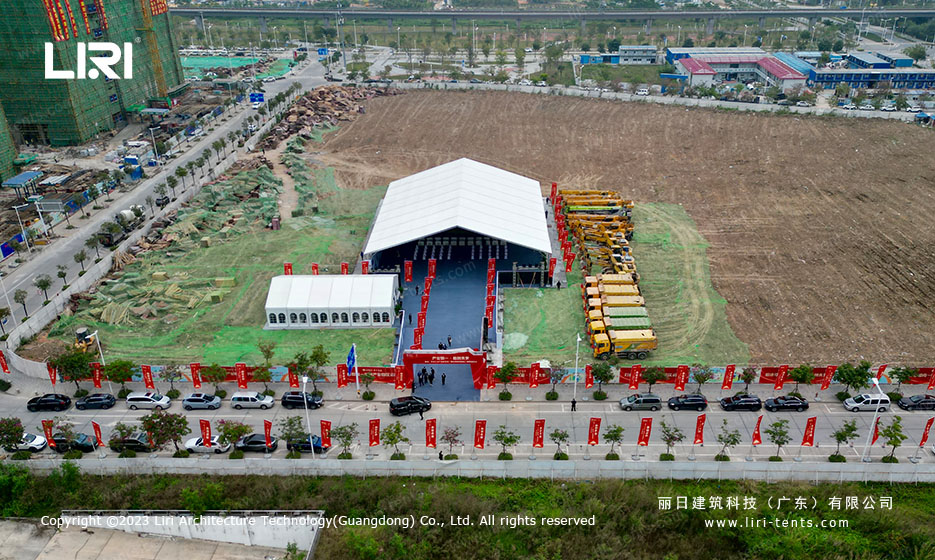 Traditional meetings are usually held indoors and are subject to many venue restrictions. The new outdoor conferences use heavy-duty event tents and can be held in any outdoor environment at a much lower cost.
Very different from small pole tents, heavy-duty event tents are modular with lengths and widths ranging from 10m to 100m, and heights up to 10m. The tent materials are manufactured in advance and then transported to the installation site. Typically, a professional installation team can install 1000 square meters of event tents in one day.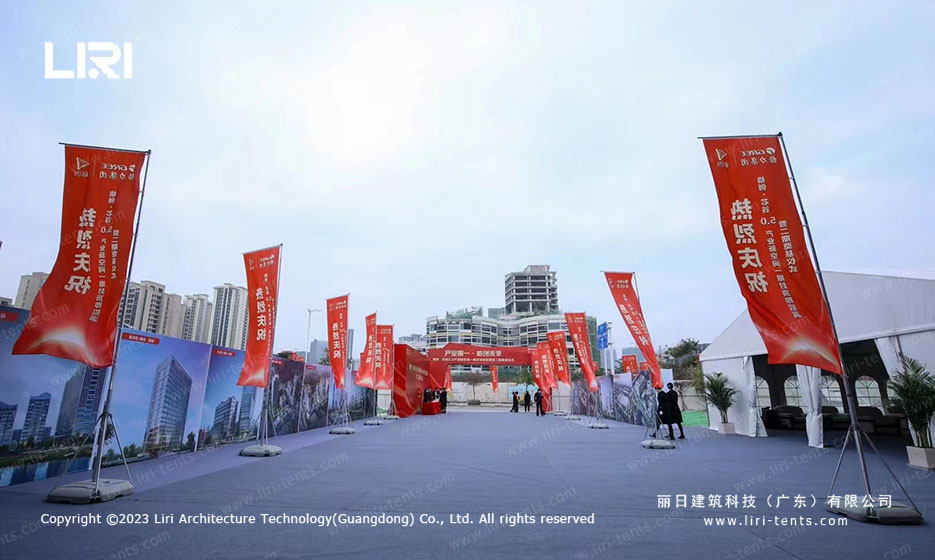 Heavy-duty event tents lack center poles that cover the inside area. The roof is covered in high-quality double-layer PVC fabric, providing excellent protection. Additionally, it has the capability to power various electrical equipment, including lights, air conditioning units, and stereos, which makes it incredibly convenient.
Advertising planners often charge exorbitant prices for event tent rentals, but at Tent Factory, you can rent and customize your tent at a much more affordable rate. In addition, we offer various design options and rental accessories.
Once the event is over, dismantling takes only one day.